The Bold and the Beautiful Spoilers: Naomi Matsuda Says Asian Viewers Understand Li's Behavior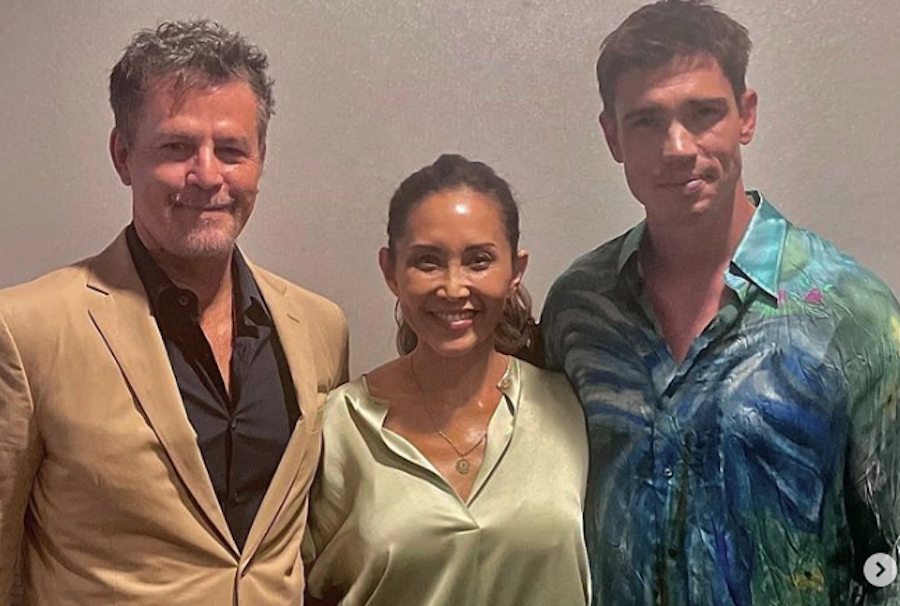 The Bold and the Beautiful spoilers say there's a very good chance that fans will be seeing much more of Li Finnegan in the coming weeks and months ahead.
And that's not a bad thing at all, of course. In fact, the character's portrayer, Naomi Matsuda, recently hinted that she might be sticking around for more drama in this fictional town of Los Angeles, seeing how she's also getting so much screen time right now. Keep reading below for everything you need to know.
The Bold and the Beautiful Spoilers: Naomi Matsuda Says Asian Viewers Understand Li's Behavior
Speaking to Soap Opera Digest in a new interview, Naomi was asked about her character, Li, and how more of her family members are being introduced on the show, including her sister, Poppy, and her niece, Luna.
Naomi says that her experience on The Bold and the Beautiful has been nothing less but a dream come true and that she's very excited to see what's to come with her new storylines.
And while a lot of fans might not understand why Li seems to be so upset with Luna working at Forrester Creations and the sudden emergence of her sister Poppy, Naomi says that there is an audience out there who understand how Li feels in this situation that she's in.
The actress put it this way, " A lot of Asian families will understand why Li is doing what she's doing. Penelope is an embarrassment to the family, to our parents. The word 'disgrace' is used a lot in the Asian cultures."
The Bold and the Beautiful Spoilers: What's Next For Li?
Naomi also added that she absolutely loves working with Lisa Yamada, who plays Luna on the show. She's also finding it very hard for Li to scream at her in the way that she does!
The actress explained, "She's so cute and little. We've only had one scene together so far and it was not a very nice one. The whole time I'm screaming at her so after the take, I was like, 'Are you okay? I'm sorry.' She's very professional and a great actress."
Tell us, what do you think of this story? Drop us a line in our comments section below with your thoughts.
Also, don't forget to come back right here for all the latest news and gossip about all of your favorite British royals, Hollywood actors, and reality television stars. We've got you covered.