GH Spoilers UPDATE Monday, November 6: Happy Homecomings, Hasty Comments, Horrifying Outcomes!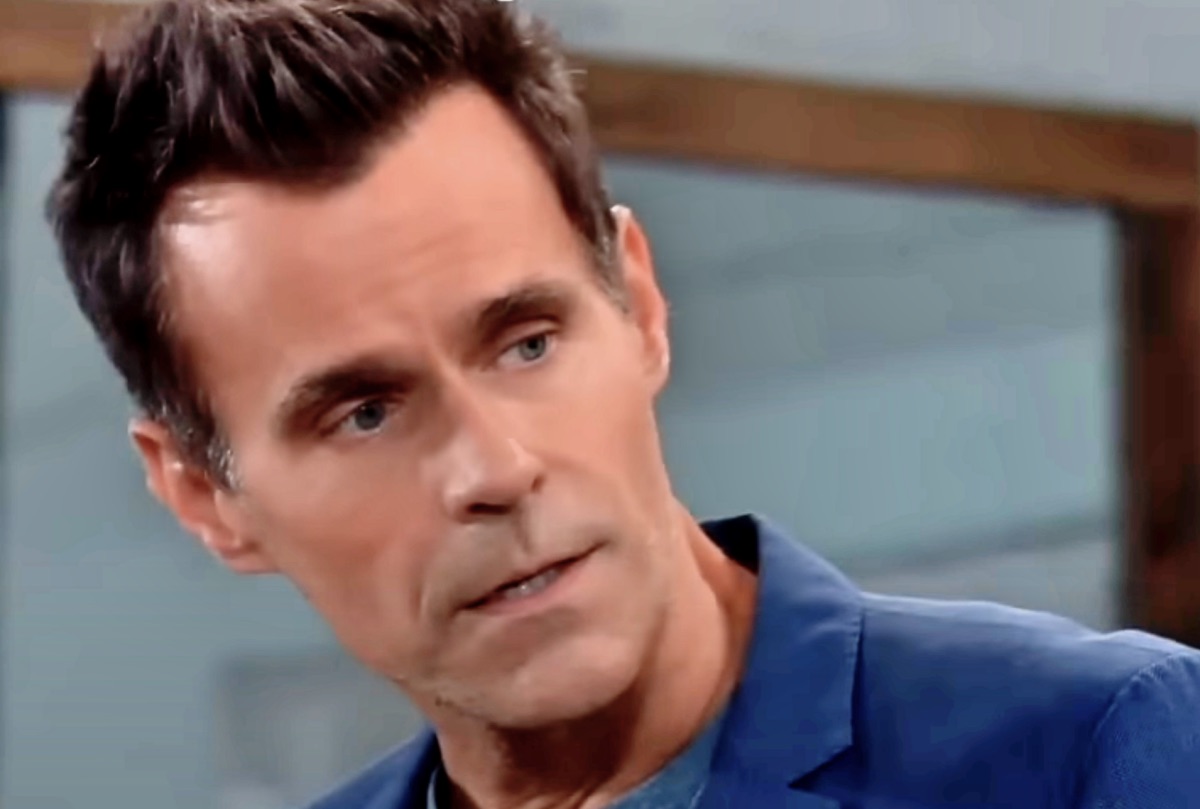 General Hospital spoilers and updates for Monday, November 6 tease happy homecomings, hasty comments, and horrifying outcomes!
Drew Cain (Cameron Mathison) has a happy homecoming, Harrison Chase (Josh Swickard) makes a hasty comment, and Anna Devane's (Finola Hughes) shot in the dark has a horrifying outcome!
General Hospital Spoilers: Happy Homecomings
Drew has a happy homecoming after showing up at Kelly's after Carly Spencer (Laura Wright) had closed for the night. Both are ecstatically happy now that he's been released from Pentonville, and he says he has no clue how he got released early.
Carly will give him the details of how Judge Albert Kim (Kurt Yue) was forced by the power of the press to take action-or suffer the consequences in a public exposé.
From Kelly's, he'll catch up with Sam McCall (Kelly Monaco) and Scout Cain (Cosette Abinante) and spend the day with them. Then he'll take Scout and pay a visit to Alexis Davis (Nancy Lee Grahn) to thank her.
GH Spoilers: Hasty Comments
Chase makes a hasty comment and puts his foot in his mouth, and tells Brook Lynn Quartermaine (Amanda Setton) he has a simple solution.
It must have been an extreme faux pas, as she tells him she'd like to hear it. They're both dressed in Halloween costumes, him as a football player and her as a baseball referee.
Depending on how bad of a case of foot in mouth disease Chase had, it may not be as simple a solution as he thinks!
General Hospital Spoilers: Danny Morgan Is Worried
Back at home with his mom, Danny Morgan (Asher Antonyzyn) is worried after Valentin Cassadine (James Patrick Stuart) has dropped him off at home, and Georgie Spinelli (Lily Fisher) as well.
He and Georgie were the only ones who showed up, as both his brother Jake Webber (Hudson West) and distant cousin Charlotte Cassadine (Scarlett Fernandez) are still missing. Jake took off to look for Charlotte but neither returned.
Danny is understandably worried, it hasn't been that long since he and Jake lost their mutual father Jason Morgan (Steve Burton) and uncle Drew to prison. Drew's out, and may show up while Danny's still up, so that will be something.
GH Spoilers: Unexpected Situation
Meanwhile, Laura Collins (Genie Francis) is still at home with Kevin Collins (Jon Lindstrom) after discussing the situation with Charlotte.
But it looks like the conversation has turned to a different family member and situation, as Laura says she didn't see that coming at all!
Esme Prince (Avery Kristen Pohl) will admit she's getting feelings for Spencer Cassadine (Nicholas Alexander Chavez) and wants to move out. Esme wants to distance herself and Ace Prince-Cassadine (Joey and Jay Clay) before her feelings for Spencer get any more intense.
General Hospital Spoilers: Dante Falconeri Asks Questions
It's possible Jake found Dante Falconeri (Dominic Zamprogna) and that's who Dante asks if something happened, or Dante may have just got home and walked in on Sam and Danny's conversation.
Dante will be filled in on what happened while trick or treating, and eventually, he and Jake will wind up at Anna's apartment. Dante is still officially on administrative leave, but he'll jump in on the search on his own, helping as a family member-Charlotte's stepfather before his and Lulu Spencer's (Emme Rylan) divorce.
It's also possible that he'll be called back to duty because of the particulars of this case but more than likely, it will be off duty work. However, the PCPD is a bit shorthanded so it might be official business.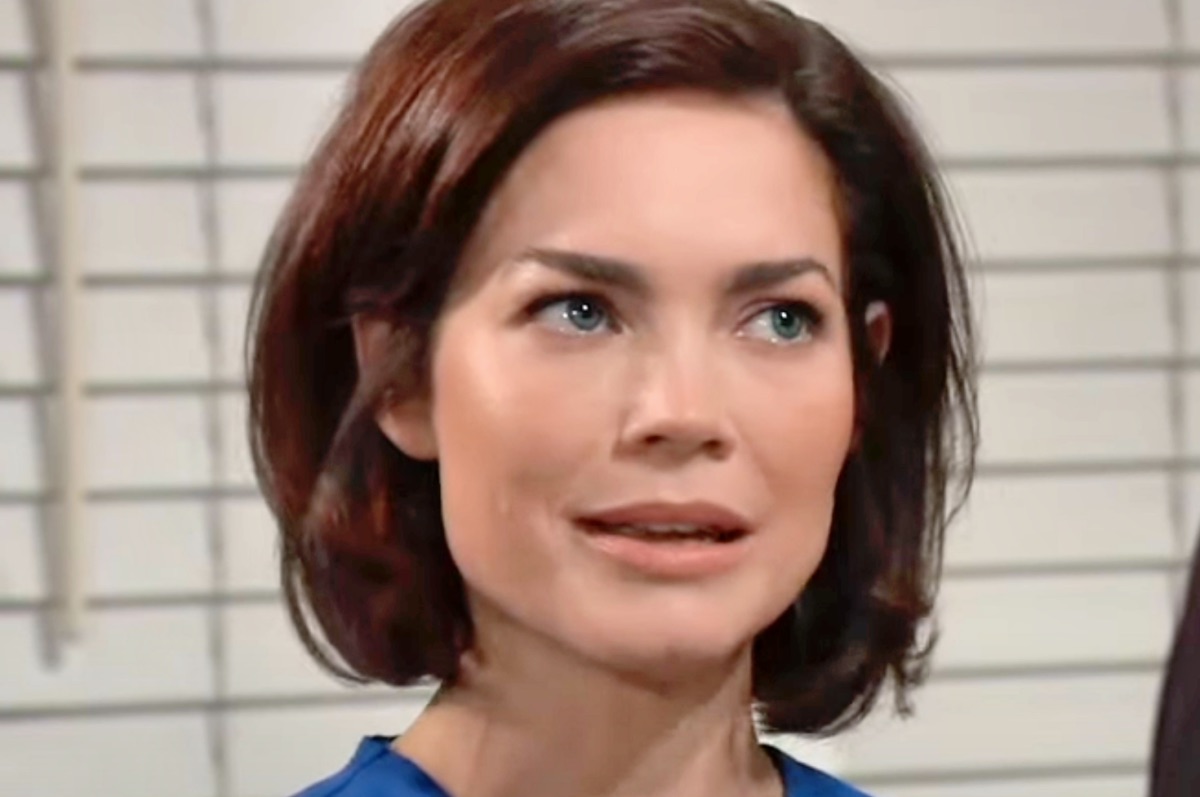 GH Spoilers: Elizabeth Baldwin Freaks!
At the hospital, Elizabeth Baldwin (Rebecca Herbst) freaks when Valentin comes up to the nurses' station and Jake isn't with him. She cries out, "where is my son" and looks to be in a near panic.
That's understandable considering she lost Jake once before, and he was thought to be dead when Helena Cassadine (Constance Towers) kidnapped him to Cassadine Island!
Obviously, at the point when Valentin shows up it's to tell her in person what happened and everything possible is being done to locate both Jake and Charlotte. Valentin will be horrified when he finds out what happened to Charlotte!
General Hospital Spoilers: Horrifying Outcomes
Meanwhile, at Anna's apartment, she is horrified when she realizes she didn't shoot WSB Agent Forsyth (uncast character) but shot Charlotte!
Charlotte was all in black, dressed as the tarot card hermit and was trying to get a flashlight to come on that could look like a gun in the dark. When Anna entered the apartment, gun drawn, and shouted "Freeze", Charlotte turned around with the flashlight pointed towards her.
Anna's training as a WSB agent would have kicked in thinking that was a gun pointed at her and she would have shot to kill. Now, she's bending over Charlotte on the floor, calling her name, trying to get her to wake up!
Be sure to catch up on everything happening with GH right now. Come back here often for General Hospital spoilers, news, and updates.