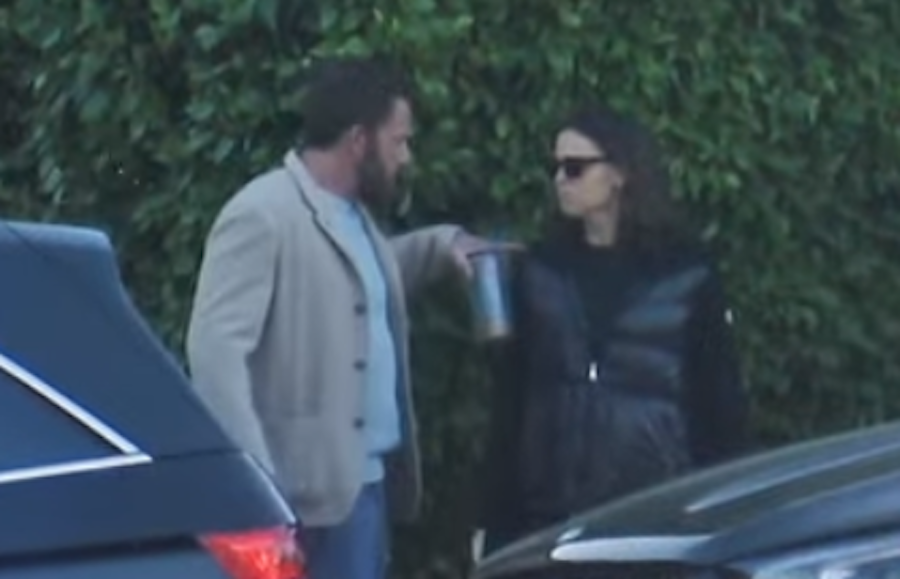 It seems like Ben Affleck is having a hard time getting along with all of the Jennifer's that are in his life these days. After he was spotted getting into a heated argument with his wife Jennifer Lopez on not just one, and not just two, but three different occasions, the actor was also seen having an "impassioned chat" with his ex-wife and the mother of his three children, Jennifer Garner. What's going on here? Here's what you need to know.
Celebrity News: Ben Affleck And Ex-Wife Jennifer Garner Fight Sparks Concern
Does Ben Affleck have a reason to be upset with his ex-wife? That's what fans want to know. According to Page Six, the ex-couple looked like they were having a rather passionate conversation – but not the good kind – while they met up for their morning coffee and right before Jennifer dropped off their kids to school. To make matters worse, Ben was so upset that he backed up his Mercedes Benz into another car.
Thankfully, whatever was said between them couldn't have been that bad because Jennifer did manage to crack a smile shortly before Ben left to run his errands.
Celebrity News: What's Next For Ben And Jen?
Back in October, Ben looked very comfortable with Jen Garner as the former couple united for a family reunion at the Santa Monica YMCA. Sources close to the situation say that both Ben and Jen are very much committed to their co-parenting and want to foster a harmonious environment as much as possible for their three kids. So far it seems to be working.
Yet, between Ben Affleck and Jennifer Lopez, one source close to the situation tells OK! Magazine that "the honeymoon phase is over" between them, even though they are supposedly still madly in love.
The tipster put it this way, "Of course they're under a lot of pressure with work obligations, being in the spotlight and blending their families."
So far Ben Affleck himself has not made any comments about the relationships he has with both of the Jennifers in his life.
Tell us, what do you think of this story? Drop us a line in our comments section below with your thoughts. Also, don't forget to come back right here for all the latest news and gossip about all of your favorite British royals, Hollywood actors, and reality television stars. We've got you covered.