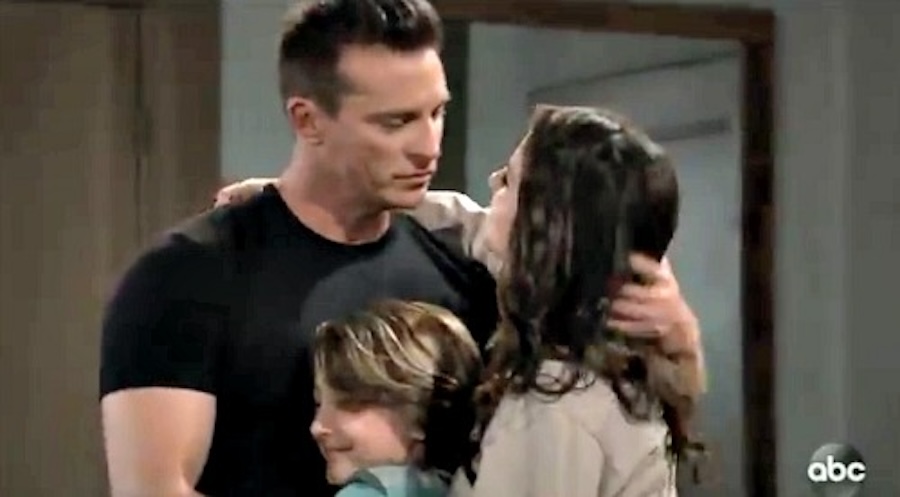 General Hospital spoilers indicate there's a very good chance that fans might get to see Jason Morgan back in action sooner rather than later. That's because there's a strong spoiler suggesting that Jason's family will be reunited sooner than we thought. Here's what you need to know.
General Hospital News: Strong Spoiler Hints Jason Morgan Is Returning
According to new reports, actor Asher Antonyzyn will soon be joining the cast of General Hospital as Danny Morgan. As many fans know, Danny is the son of Jason Morgan (who was last played by Steve Burton) and Sam McCall (Sam Monaco). With Danny back in action, there's a very good chance that he might be also asking about his father. Right now, Jason is presumed to be dead, but no one knows that for sure. It's the soap opera world, after all.
Now, whether or not actor Steve Burton would be willing to reprise his role on General Hospital remains to be seen, but it looks like his work on Days of Our Lives is currently winding down. Soon after Steve was let go from General Hospital for not complying with the ABC network's COVID mandate, he was given an opportunity to go back to his Days of Our Lives roots as one of his original characters, Harris Michaels. Steve has even said that he feels fortunate to be there.
General Hospital News: What's Next For Jason And Sam?
But now that his storyline is winding down at Days of Our Lives, there's strong speculation that he will be back in Port Charles in no time. After all, a reunion between Jason, Sam and their son Danny would be ratings gold for the hit ABC soap. Fans would love to see what direction the family would take next and whether or not Sam would take him back. Our guess is definitely as good as yours! Watch this space as we have a feeling there is so much more juicy drama to come.
General Hospital fans will have to tune in to find out what will happen next! Tell us, what do you think of this story? Drop us a line in our comments section below with your thoughts. Also, don't forget to come back right here for all the latest news and gossip about all of your favorite British royals, Hollywood actors, and reality television stars. We've got you covered.