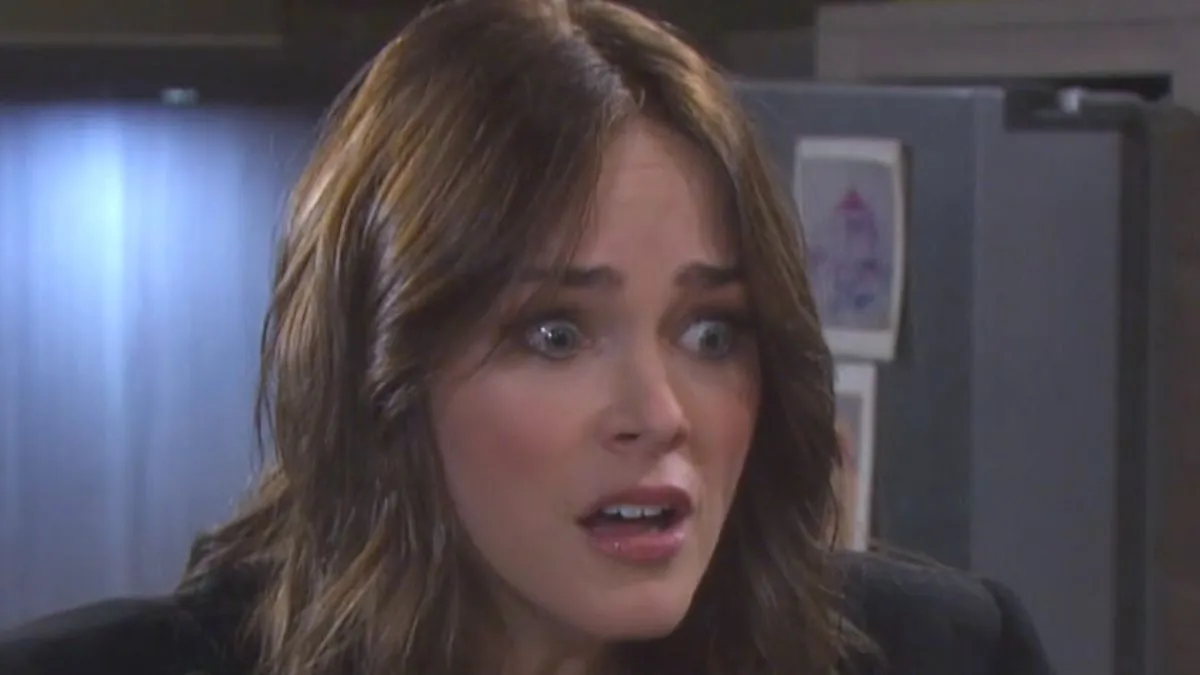 Days of Our Lives spoilers say that Chad and Stephanie's relationship might get worse before it gets better as a person from her past is coming back to haunt her. That's because her ex Everett has made his way back to Salem. Keep reading below for everything you need to know.
Days of Our Lives Spoilers: Stephanie's Got A Huge Decision To Make
Abigail Klein, who plays Stephanie on the hit Peacock soap, put it this way to Soap Opera Digest in a new interview, "Stephanie is paralyzed with shock. She's very confused, because he would be the last person she would think would show up at her door in SAlem. The last she had seen of him was when they were together and happy in Seattle."
Days of Our Lives spoilers say that for Abigail, seeing Everett again is stirring a lot of emotions. It's definitely a mixed bag for her. To complicate matters even more, Everett kisses her. Abigail previews, "Stephanie softened about 10 percent and is on the line of wanting to believe what he is telling her. When he pulls her into a kiss, it kind of jolts her back to reality. She's like, 'Wait, I'm living with my boyfriend and his kids. What are you doing? You can't just come here and do that!'"
Days of Our Lives Spoilers: What's Next For Stephanie?
Even though Stepahnie tells him that she's moved on already, she can't help but feel a little breathless over it all. Her world has certainly been rocked. Abigail adds, "She realizes that there are still feelings there. So there's a lot going through her mind, but at the same time, she has really strong feelings for Chad and her life with him. She really wants to see where that goes. After Everett leaves, she has a lot of unanswered questions and a lot of unanswered feelings."
Watch this space as we have a feeling there is more to come. It goes without saying that Days of Our Lives fans will have to tune in for all of the action. In the meantime, let us know what you think by leaving us a line with your thoughts in our comments section below. Days of Our Lives airs weekdays on the Peacock network. Check your local listings for times.
Be sure to catch up with everything on DOOL right now. Come back here often for Days of Our Lives spoilers, news and updates.