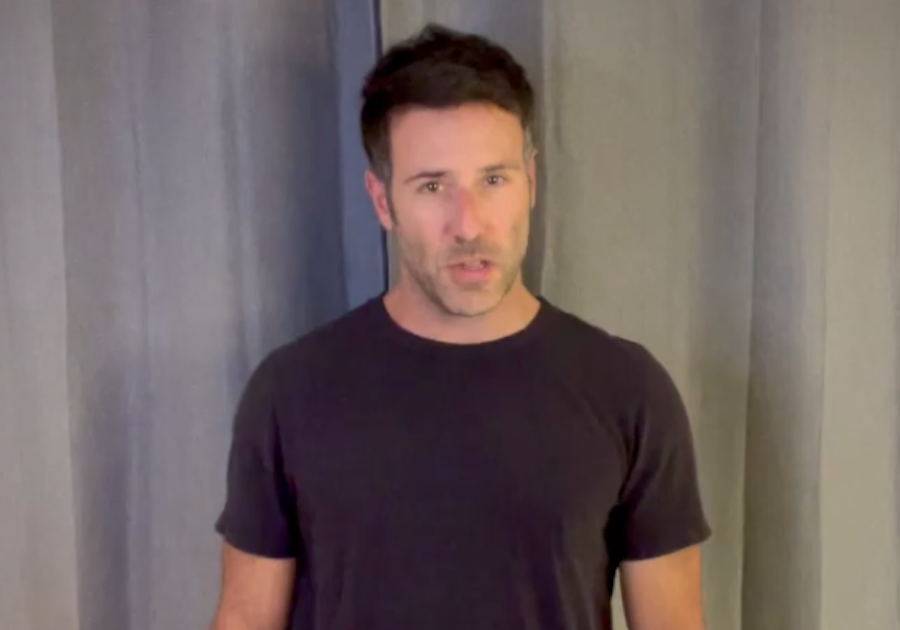 General Hospital speculation suggests that maybe, and just maybe, Hank Archer might return to Port Charles to cause some problems for Sam McCall. Hank, who was otherwise best known as Shiloh, was supposedly shot by Sam before his body was thrown overboard. Here's what you need to know.
General Hospital Speculation: Shiloh Returns To Port Charles
Even though Shiloh's body was brought and identified by Willow, if there's anything that we've learned about the daytime television world, it's that you are never really, truly dead. Even if Shiloh did die, there's a strong possibility that actor Coby Ryan McLaughlin could come back to reprise the role, but in twin form. It's been a very long time since General Hospital has seen a villain and cult leader like Shiloh and let's just say that fans are here waiting for it.
Back in 2019, Coby told Soaps in Depth in an interview that he loved playing the character, even though he had to remind some fans that he was nothing like Shiloh in real life! He said, "I swear to God, I'm not a creep. here's just something that's always attracted me to these characters who are flawed but trying to do the best they can. And with these sociopaths, there's always a lot going on. If you're not directly in their orbit and you can just be with them, they're fascinating! The duality in a character like Shiloh attracts me, because there's so much to grasp onto, and there's always room for redemption."
General Hospital Speculation: Will Shiloh Come Back To Kill Sam?
Plus, Coby also said that Shiloh was the kind of guy who deserved to be hated. He added, "This guy's a [jerk]. He's everything we don't want to be and operates from a dark place. But I think we can all find redemption, and he wants to be better. He tries to live by the Dawn Of Day ethos. He puts his beliefs right in front of him, hoping he'll catch up."
So, will Shiloh come back? That all of course depends on whether or not the producers of General Hospital make it happen. 
It goes without saying that General Hospital fans will simply have to tune in to find out what will happen next! Watch this space as we have a feeling there is going to be so much more to come. Tell us, what do you think of this story? Drop us a line in our comments section below with your thoughts. Also, don't forget to come back right here for all the latest news and gossip about all of your favorite British royals, Hollywood actors, and reality television stars. We've got you covered.