General Hospital Spoilers UPDATE Thursday, September 21: Productive Meetings, Dead Ends, Finished Songs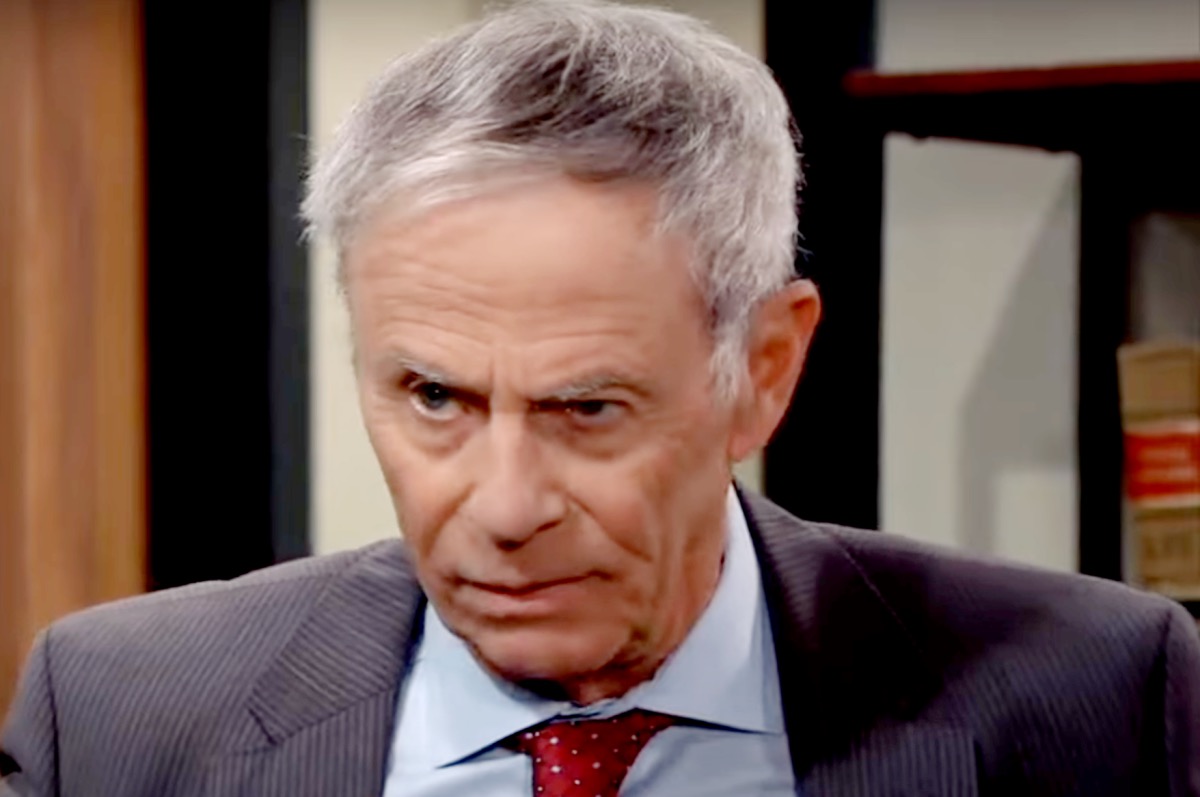 General Hospital spoilers and updates for Thursday, September 21 tease productive meetings, dead ends, and maybe finished songs? Robert Scorpio (Tristan Rogers) has a productive meeting, Anna Devane (Finola Hughes) hits a dead end, and Eddie Maine (Wally Kurth) may have finished his song!
General Hospital Spoilers: Drew Cain Updates Carly Spencer
Carly Spencer's (Laura Wright) in the kitchen at Kelly's when she gets a call from Drew Cain (Cameron Mathison). Carly wants to know if he has anything for her to tell Sonny Corinthos (Maurice Benard). Sonny had asked Drew to find out who Austin Gatlin-Holt (Roger Howarth) had visited in Pentonville the day Drew and Carly saw him pass through with his medical bag.
Drew had asked a guard he was friendly with to see what he could find out, but Cyrus Renault (Jeff Kober) had been around the corner eavesdropping. The info Drew has is probably fake since it was Cyrus who Austin came to see that day.
GH Spoilers: Productive Meetings
At the Metro Court, Robert has a productive meeting with Diane Miller (Carolyn Hennesy) who's trying to get an appeal for Drew based on judicial prejudice. Robert tells Diane he might have found a way to help Drew, and she's all ears. Federal cases are tough, and Drew had made a plea bargain based on thinking he'd only get a few months. Instead, the judge had given him three years, and in Pentonville, not in a white collar crimes prison. Diane thought the judge was being especially hard on Drew, wanting to make him an example and being prejudiced against the military.
General Hospital Spoilers: Warning Or Plot?
Meanwhile, at Pentonville Cyrus walks along with Drew in a hallway, telling him he wanted to warn him. One has to wonder if Cyrus is really warning Drew or if he's plotting against him, considering Sonny wants to find out who Austin visited. Since Cyrus eavesdropped on Drew's conversation with the friendly guard, it's probably a plot.
GH Spoilers: Sam McCall Asks Willow Corinthos For A Favor
At the hospital, Sam McCall (Kelly Monaco) talks to Willow Corinthos (Katelyn MacMullen) in front of a snack machine and asks her for a favor. Sam thinks that there may be a way for Willow to help Sasha Gilmore (Sofia Mattsson). Willow is a nurse at GH, but whether she could access any records at Ferncliff is a question. But perhaps Sam has something else in mind for how Willow can help Sasha.
General Hospital Spoilers: Worried Former Stepmother
Nina Reeves (Cynthia Watros) is a worried former stepmother as she asks Valentin Cassadine (James Patrick Stuart) what he's going to do about Charlotte Cassadine (Scarlett Fernandez) targeting Anna? They had watched the surveillance video from the night his and Anna's suite was vandalized and a threat was scrawled on the mirror, which Valentin asked Nina delete from the server. Valentin admitted he was having major problems dealing with this revelation, and he couldn't focus-he was "swimming"!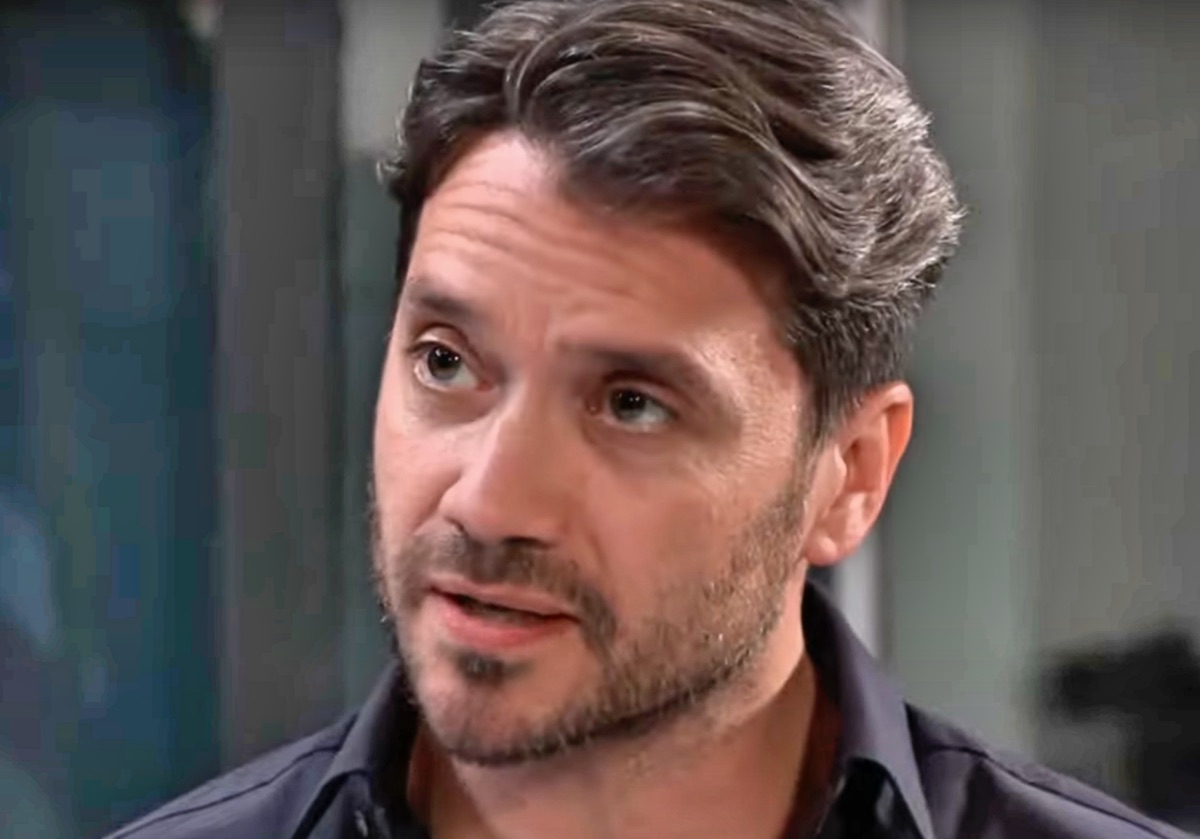 One thing Valentin will do is seek out Dante Falconeri (Dominic Zamprogna). But whether he seeks him out for help or to blame for not keeping a better eye on Charlotte is a question.
GH Spoilers: Dead Ends
Now Anna is in Olivia Quartermaine's (Lisa LoCicero) office, which is where Valentin and Nina had viewed the security footage showing Charlotte entering the room. Anna runs into a dead end because Nina probably deleted it from the server as Valentin had requested. Olivia asks who might want to do this to her, after she describes what's going on. Unfortunately, she's suspecting Valentin.
General Hospital Spoilers: Finished Songs?
Elsewhere, Eddie looks satisfied as he comments, "Fantastic" – has he finally finished his "Siren" song and recognized the face of his muse? He was close to booking a gig with Marshall Ashford (Robert Gossett) at the Savoy but he needed to finish the song he'd tried to make a record of. Eddie certainly looks pleased like he's made a goal he's set for himself.
That would be a fantastic thing for Eddie to have finished the song and recognized the muse in his dreams. Now, will the rest of his memories come back?
Be sure to catch up on everything happening with GH right now. Come back here often for General Hospital spoilers, news, and updates.