The Young and the Restless News: Eric Braeden's Tribute Is Tugging Fan Heartstrings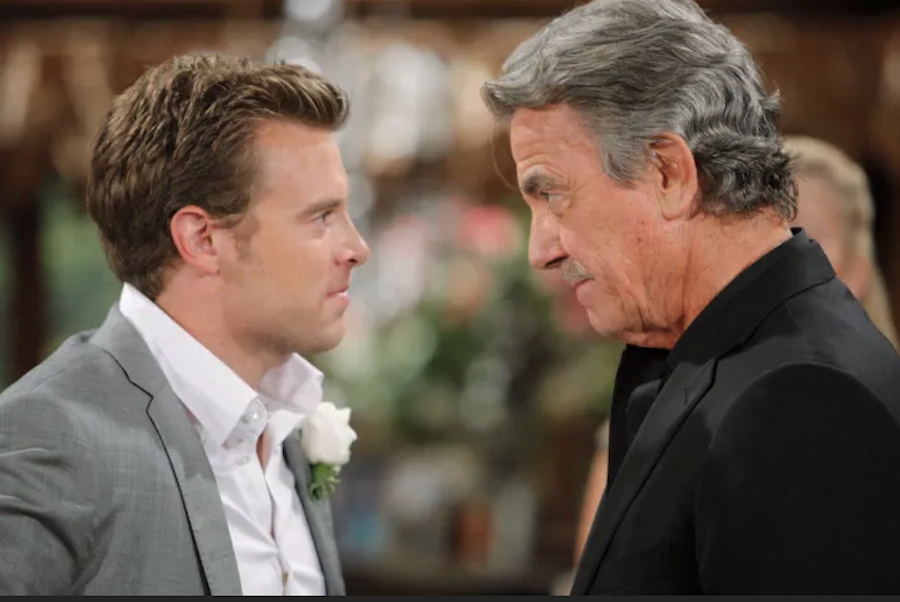 The Young and the Restless star Eric Braeden's tribute to his former co-star Billy Miller is tugging fan heartstrings everywhere. As many viewers already know, Billy passed away on Friday. As of press time, there has been no official cause for his death, but multiple outlets have reported that the actor suffered from manic depression. Here's what you need to know.
The Young and the Restless News: Eric Braeden's Tribute Is Tugging Fan Heartstrings
Soon after it was announced that Billy Miller had passed away, Eric Braeden was one of the first soap stars to weigh in on his co-star's death on Twitter. The actor wrote, "We lost BILLY MILLER! It saddens me deeply! He was a very gifted actor! Amelia(Victoria) and I took him to dinner one evening while he was in tough negotiations, and I remember telling him to reconsider,  because rarely is an actor given a part that describes him almost perfectly, and to not make the mistake I had seen some actors make over my 60 years in the business, that they are indispensable! Once an actor thinks that or is told that by some sycophants, they step onto a slippery road…usually to oblivion!"
Eric then continued, "Billy Boy was not only a damn good actor but a nice man! May he rest in peace and meet up with KRISTOFF in the BEYOND, 'the undiscovered country from whose bourn no Traveler returns " and tell each other jokes! They were both loved by their colleagues!"
The Young and the Restless News: The Soap World Is Mourning A Huge Loss
Many of Eric's Twitter followers commented with, "This is a really shocking loss.  I can't imagine the grief the entire Y&R family is experiencing right now.  Billy was such a talent, and wonderful in the role of Billy Abbott.  My deepest condolences to his family and the Y&R family at this difficult time," along with, "Still so hard to wrap my head around. Billy was a gem. Talented, funny, gifted, charming. You and Billy boy always had great scenes together. He will be so missed."
In the meantime, let us know what you think by leaving us a line with your thoughts in our comments section below. The Young and the Restless airs weekdays on the CBS network. Check your local listings for times.
Be sure to catch up with everything on Y&R right now. Come back here often for The Young and the Restless spoilers, news and updates.