GH Spoilers Weekly Update: Twisty Hook-Ups, Noble Deception, Risky Rescues & More
Find what is happening in Port Charles this week!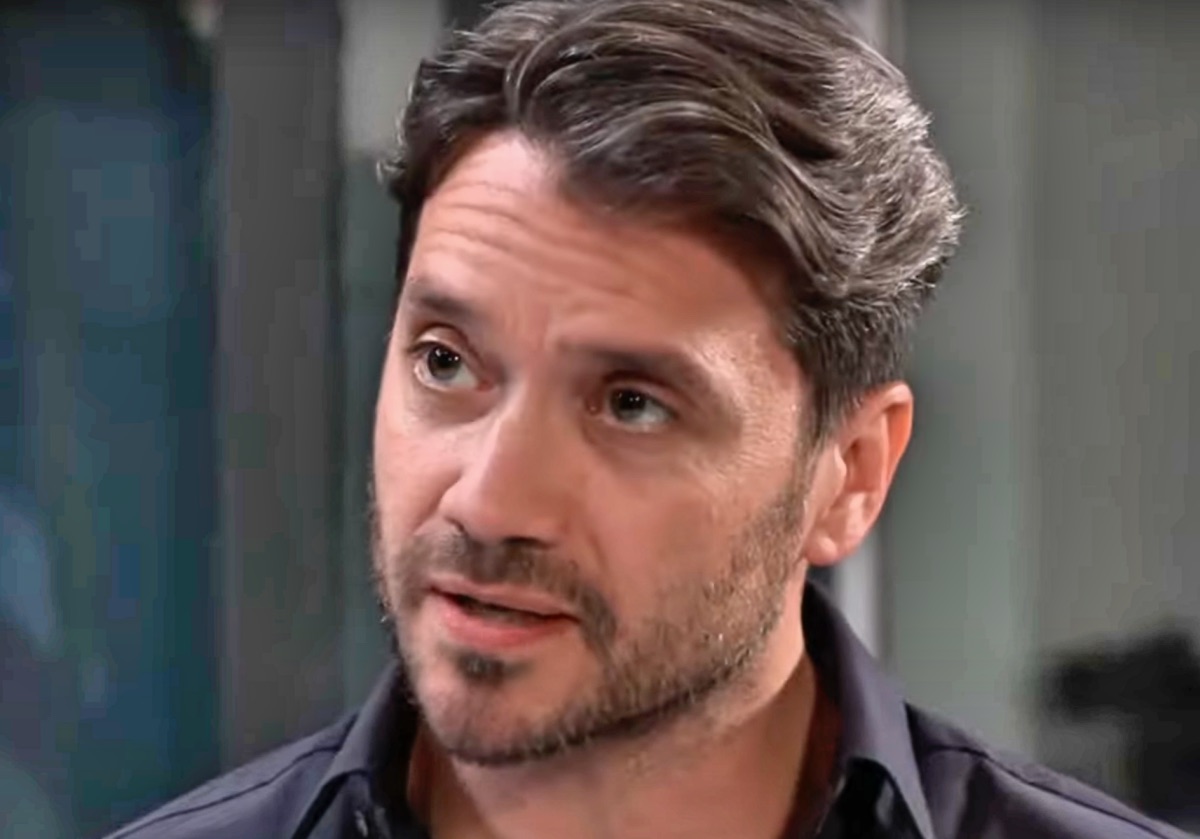 General Hospital spoilers weekly update for August 14 to 18 reveal that there could be a twisty pairing with familiar faces. At least, that is what Dante Falconeri (Dominic Zamprogna) seems to suggest to Olivia Quartermaine (Lisa LoCicero).
Plus, Sonny Corinthos (Maurice Benard) sets a trap. Elsewhere, Gladys Corbin (Bonnie Burroughs) thwarts Cody Bell's (Josh Kelly) rescue mission.
GH Spoilers Weekly Recap
Before we get to the week of August 14 spoilers, let's recap what happened August 7 to 11. As fans call, Olivia and Carly Spencer (Laura Wright) had an eventful ladies' night out.
It ended with Carly smashing a bottle over Mason Gatlin's (Nathanyael Grey) head.
Fans also recall how creepy it was when Ned Quartermaine aka "Eddie Maine" (Wally Kurth) tried flirting with Carly. Talk about awkward and for the lack of a better word… ewwww.
There was also Anna Devane (Finola Hughes), who grilled Valentin Cassadine (James Patrick Stuart). Anna wanted to know about Valentin's connection with Pikeman.
Afterward, Anna updated Dante, which led to the characters trying to connect the dots. By the end of the week, Anna's life was in danger once again when a fire erupted at her house.
General Hospital Spoilers: Week Ahead
During the week of August 14, fans can expect Olivia to open up to Dante. Olivia will tell Dante how she is beginning to lose hope of ever getting her marriage back.
Of course, Olivia wants her husband back as in the real Ned. What Olivia hasn't considered until Dante hints at it is that maybe she could find something new with Eddie.
Portia Robinson (Brook Kerr) will crash Curtis Ashford's (Donnell Turner) rehab stay. Even though Portia is desperate to reconnect, Curtis isn't so sure.
Right now, Curtis isn't sure he can trust Portia at all. The more desperately Portia tries to force it, the further she is pushing Curtis away.
Meanwhile, Sonny sets a trap while Dex Heller (Evan Hofer) is watched by Michael Corinthos (Chad Duell). Cody continues trying to save Sasha while exposing Gladys. However, Gladys thwarts Cody during the week of August 14.
Upcoming GH Spoilers
GH Spoilers: Monday, August 14
In Monday's episode of General Hospital, spoilers for August 14 state that Olivia opens up to Dante. Sonny lays down a trap. Carly updates Josslyn Jacks (Eden McCoy). Elsewhere, Anna is dismissive.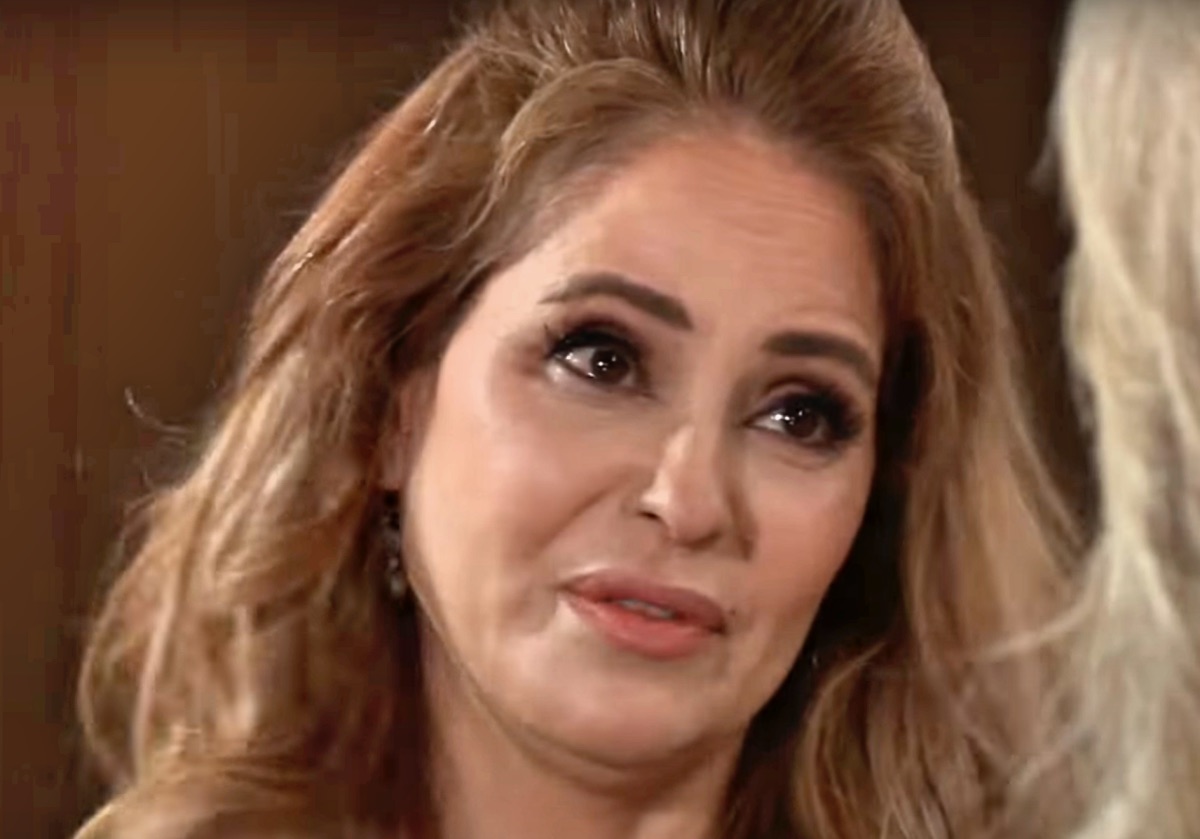 GH Spoilers: Tuesday, August 15
On Tuesday, August 15, fans can expect TJ Ashford (Tajh Bellow) and Molly Lansing-Davis (Brooke Anne Smith) to host a meeting. Portia lays her cards on the table.
Gregory Chase (Gregory Harrison) puts Harrison Chase (Josh Swickard) about marrying Brook Lynn Quartermaine (Amanda Setton). Ava Jerome (Maura West) looks for reassurance. Plus, Dex is forced to think fast.
GH Spoilers: Wednesday, August 16
On Wednesday, August 16, fans can expect Willow Tait (Katelyn MacMullen) to get good news. Michael watches Dex. Trina Robinson (Tabyana Ali) opens up to Spencer Cassadine (Nicholas Alexander Chavez).
Gladys blocks Cody as Sam McCall (Kelly Monaco) starts a new investigation.
GH Spoilers: Thursday, August 17
On Thursday, August 17, General Hospital spoilers state that Brook Lynn tries to get Tracy Quartermaine (Jane Elliot) drunk. Dante wisens up to Cody.
Plus, Molly shares big news as Felicia Scorpio (Kristina Wanger) considers her next act. Meanwhile, Hamilton Finn (Michael Easton) has a heart-to-heart with Elizabeth "Liz" Baldwin (Rebecca Herbst).
GH Spoilers: Friday, August 18
On Friday, August 18, fans can expect Sam to become concerned. Sonny has a proposition while Anna is rocked.
Plus, Finn receives shocking news. Over with Tracy, she will get into another fight with "Eddie."
Be sure to catch up on everything happening with GH right now. Come back often for General Hospital spoilers, news, and updates.