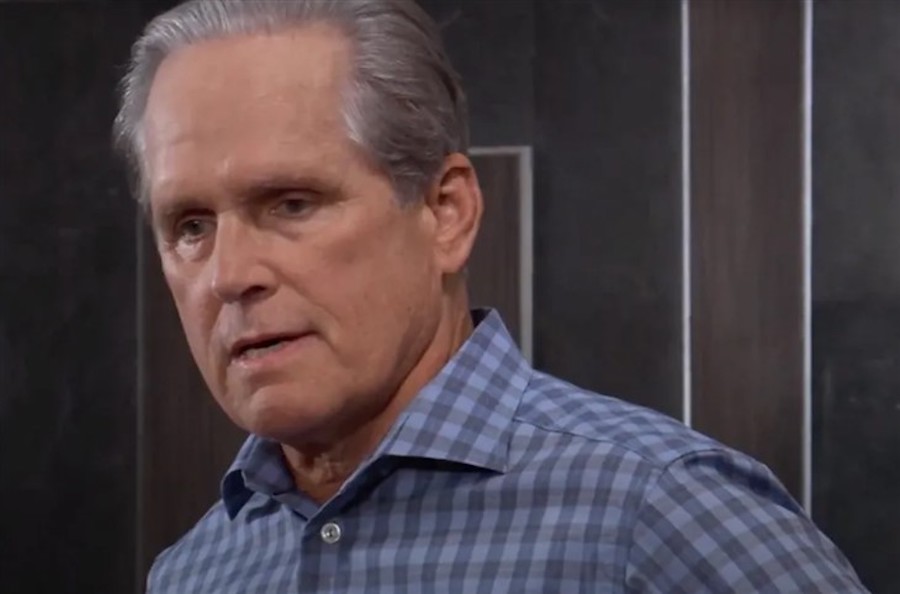 General Hospital spoilers say that a lot of people can't help but wonder if Gregory will tell the truth about his ALS diagnosis. Sooner or later he's going to have to tell his family members about the progression of his disease. But when that will happen is anyone's guess at this point. Keep reading below for everything you need to know.
General Hospital Spoilers: Will Gregory Reveal His Diagnosis?
According to the latest edition of Soap Opera Digest, it's Alexis Davis who has been urging Gregory to tell Finn and Chase everything he knows about his disease. According to actor Gregory Harrison, who plays the character on the hit ABC soap, he says that Alexis' words have definitely been ringing in his ear.
General Hospital spoilers say that Gregory meets up with Chase and Brook Lynn for lunch. Both of them have no idea what's really going on with him. The conversation then turns to what everyone plans on doing for the future. Gregory says, "I don't think it's on a conscious level. I don't think he's thinking, 'I'm going to ask them to lunch and I'm going to try to get them to get married,' or anything like that. But I think it's earring away at him, his own eventual demise. Everything for him revolves now around looking down the road and trying to make sure that his family is happy and taken care of and prepared for his departure."
Gregory continues, "So when he's sitting at the lunch table with them, he just starts asking direct questions like, 'Are you guys talking about getting married?'"
General Hospital Spoilers: What's Next For Gregory?
General Hospital spoilers say that later on, Gregory notices that his symptoms begin to flare up again. The actor says that for his character, he realizes that "in the very near future, he's not going to be able to continue to keep up the disguise of a completely healthy fella."
With that said, General Hospital fans will have to tune in to find out what will happen next! Watch this space as we have a feeling there is so much more to come. Meanwhile, let us know what you think by leaving us a line with your thoughts in our comments section below. General Hospital airs weekdays on the ABC network. Check your local listings for times.
Be sure to catch up with everything on GH right now. Come back here often for General Hospital spoilers, news and updates.