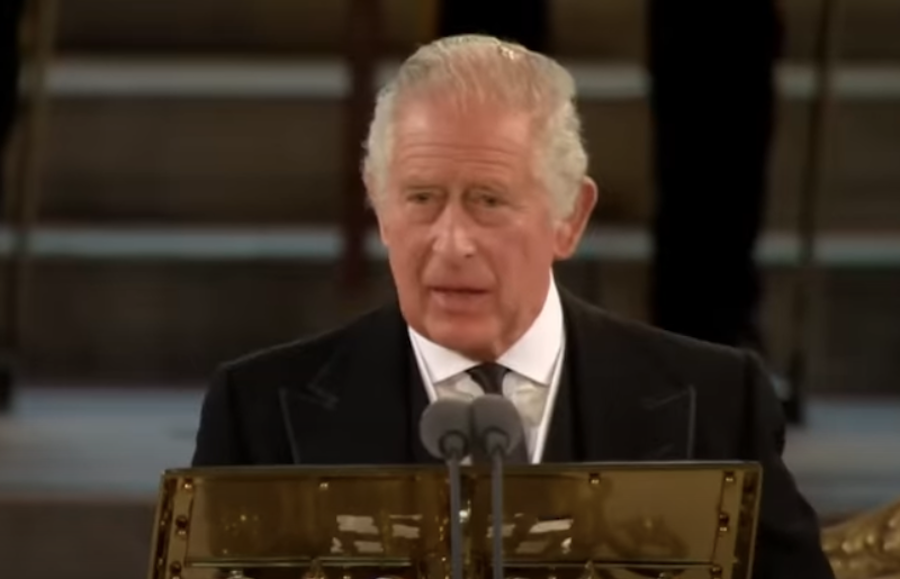 If there's anything that you don't want to do, it's step on the King of England's shoes. Unfortunately, Kate Middleton might be learning that the hard way as there's a new report that suggests King Charles is upset with his daughter-in-law for apparently stealing his thunder. Here's what you need to know.
King Charles Fuming At Kate Middleton For Stealing His Thunder
According to the latest reports, King Charles is reportedly fuming just because the Princess of Wales got more attention by the press than he and Camilla did at the Chelsea Flower and Garden Show in London this past week. Apparently, Charles and Camilla are so upset because the media seemed to focus so much on Kate Middleton that no one even knew that they were there, too. As the King and Queen of England, Charles believes that his appearances and engagements should get more attention than anyone else's.
According to the Daily Mail, one source close to the situation even put it this way, "With his love of horticulture, His Majesty's appearance at Chelsea was an important engagement. It's a shame that his visit with Her Majesty the Queen received less coverage than might have been expected. I hope they are not too disappointed."
Of course, it didn't take long at all for many royal fans and critics alike to weigh in on the matter. Many of them took to social media to write, "Does Charles understand why he is unpopular? Has he ever done a deep dive into understanding why everyone either ignores him or despises him? I can't recall QEII ever expressing any particular issues with being overshadowed," along with, "Maybe this will work out in Kate's favor and Charles and Camilla will demand she do less. Lol, could this have been the strategy all along? I'm surprised Charles hasn't demanded that the KP secretary have the Wales schedule pre-approved by him. I mean he prob has tried and they just say no."
Is King Charles Really That Upset?
Another critic wrote, "The Garden Show is mine! To be fair, Charles has earned his place as the King of the gardens, as he actually has achieved something quite spectacular at Highgrove. Meanwhile, Kate is just baby-braining it."
Tell us celebrity gossip fans, how do you feel about this story? Contribute to the buzz by dropping us a line with your thoughts in our comments section below. Also, come back here for all the latest news about your favorite Hollywood and reality television stars right here.