General Hospital Spoilers UPDATE Friday, May 26: Dysfunction, Desperation, Demands
General Hospital spoilers and updates for Friday, May 26 tease dysfunction, desperation and demands. There's dysfunction between Tracy and Brook Lynn Quartermaine, (Jane Elliot, Amanda Setton) Drew Cain's (Cameron Mathison) desperate to find a solution, and Sonny Corinthos (Maurice Benard) makes a demand.
General Hospital Spoilers: Dysfunction
There's a couple of dysfunctional divas arguing at the Quartermaine mansion as Tracy is obviously offended. She asks Brook Lynn when has she ever denied her anything, as Brook Lynn looks offended as well. Perhaps Brook Lynn wants out of the spy job on Deception Cosmetics that she promised Tracy she'd do after Tracy got Harrison Chase (Josh Swickard) reinstated at the PCPD.
Brook Lynn was very frustrated and wished Tracy had stayed out of the situation entirely, although she did an admirable job of manipulating her and Chase back together. Perhaps she's afraid if she continues to let her grandmother manipulate things-and her-Chase will suspect something.
GH Spoilers: Ned Quartermaine Pleads
In another part of the mansion, Ned Quartermaine (Wally Kurth) pleads with Olivia Quartermaine (Lisa LoCicero) who looks like she's not buying what he's selling. He's been trying to prove his innocence, being blamed for calling the SEC on Drew and Carly Spencer (Laura Wright). He's even made calls to his contacts to try and trace where the whistleblower's call originated from. Ned's quite the snark as he sarcastically tells Olivia if only they could all be that lucky!
General Hospital Spoilers: Anna Devane Seeks Out Robert Scorpio
At the Metro Court, Anna Devane (Finola Hughes) has sought out Robert Scorpio (Tristan Rogers) and they talk over the latest over lunch. Robert recently made some decisions he's regretted in regards to his love life. Holly Sutton (Emma Samms) left town suddenly with no goodbyes except to him so Anna may be wondering.
Robert admits something did happen and it's all his fault. Anna looks concerned and compassionate as he tells his tale of woe.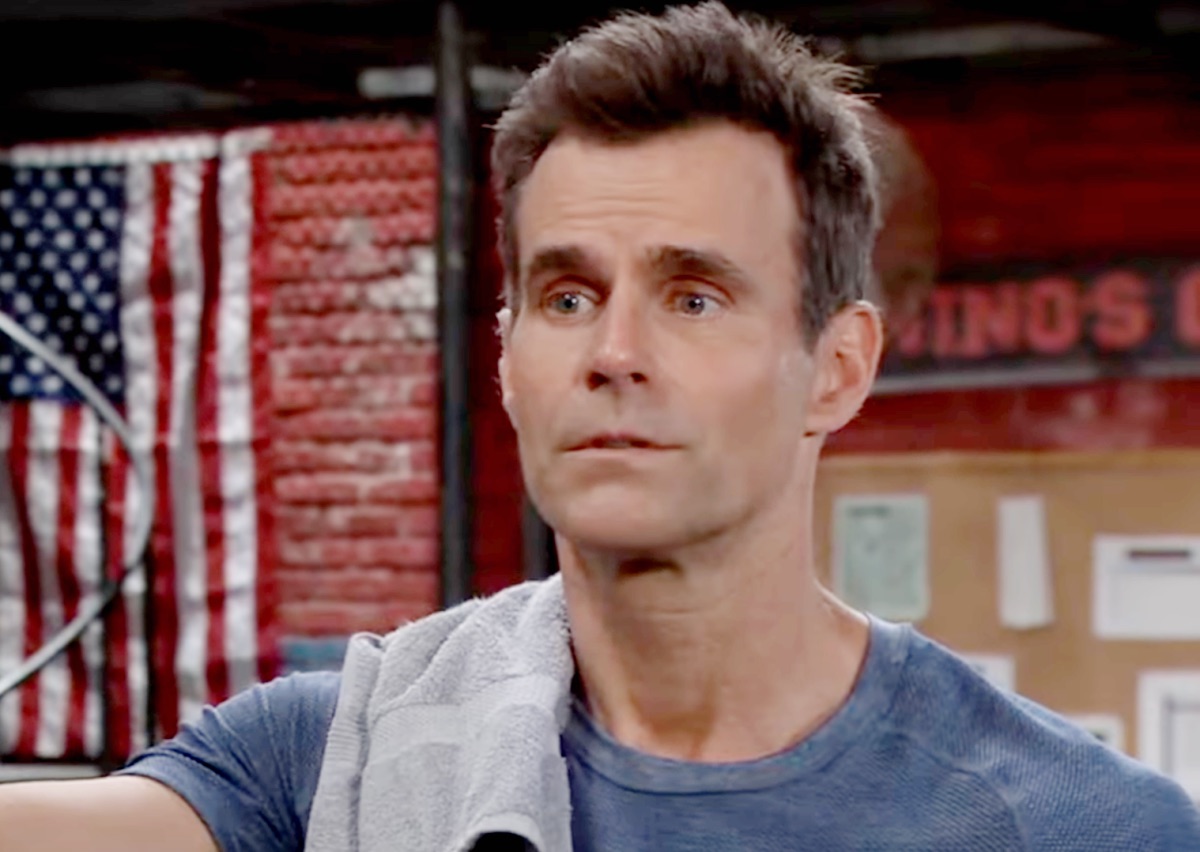 GH Spoilers: Desperation
Back to the Quartermaine mansion, Drew is by the grand staircase in the foyer as he's on the phone to someone, desperate to find a solution to the SEC mess. He says there is a way out of this and they are going to find it, likely talking to Carly. The options that were given her weren't all that good, with choices of flipping on Sonny Corinthos (Maurice Benard) to the Feds or flipping on Drew to the SEC. She turned all of them down, even though Sonny had advised her to turn him in, he'd get out of it.
General Hospital Spoilers: Mother-Daughter Talks
Meanwhile, back at the Spencer house, Carly is talking to Josslyn Jacks (Eden McCoy) in the kitchen. Josslyn looks sad as Carly is likely telling her about the insider trading case and that she might have to go away for a while. Carly tells her that some things need to be said face to face.
All this, and the worries over Willow Corinthos (Katelyn MacMullen) bone marrow transplant. It's supposed to take place the same day as well, and family needs to support each other.
GH Spoilers: Demands
Meanwhile, Sonny is with Diane Miller (Carolyn Hennesy) and someone else-maybe Nina Reeves (Cynthia Watros)? Diane and Nina will clash and it sure looks that they could have clashed right in front of Sonny, judging by the smug look on Diane's face. Sonny's not a happy camper as he demands from the person to tell him what they know that he doesn't! Perhaps Diane came up with a theory she's testing that Nina might hate Carly enough to put her and Drew in jail and she made an accusation!
Be sure to catch up on everything happening with GH right now. Come back here often for General Hospital spoilers, news, and updates.