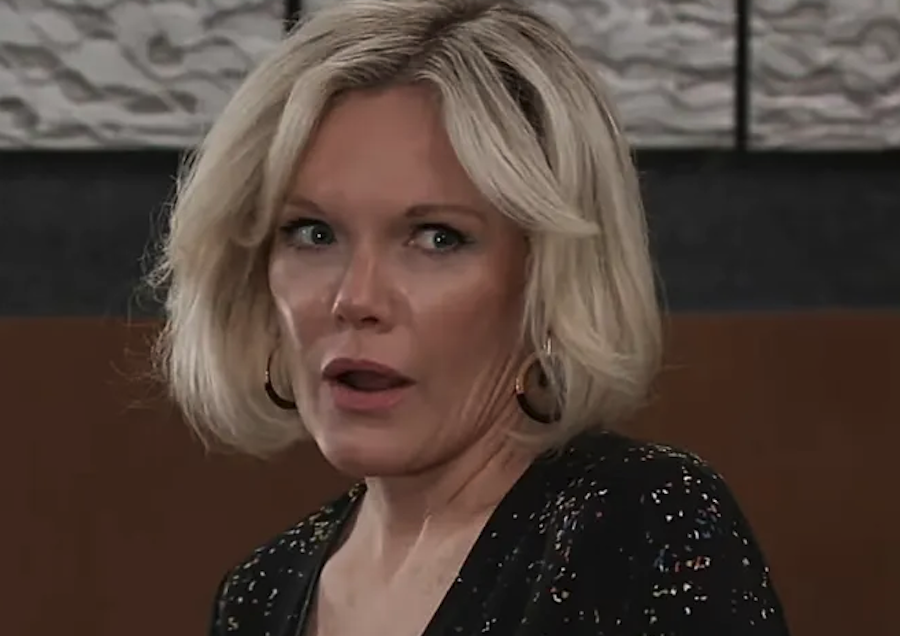 They might soon be planning the wedding of the year, but this is definitely the news of the century. General Hospital spoilers say that Ava Jerome had quite the reaction when he found out that Sonny had proposed to Nina and that they are now engaged to get married. Keep reading below for everything you need to know.
General Hospital Spoilers: Ava Reacts To Sonny And Nina's Engagement
While everyone sure saw Carly's face when she found out that her ex-husband is now engaged to get married to Nina, Ava had a different reaction. She was shocked, but she certainly wasn't surprised. Plus, she knows that this is not going to last very long. Say what you will about a person like Ava, but she's usually right most of the time. She knows that this engagement is going to blow up in their faces and way before they even make it down the aisle. No wedding in Port Charles goes off without a hitch. It's happened before, and it's certainly going to happen again. 
Of course, many General Hospital fans have certainly commented on the matter with, "Ava's right that Nina and Sonny will be over if the truth comes out, but I doubt if Sonny would be satisfied with merely breaking up with her. That kind of betrayal will make Sonny look foolish, and that's the one thing that he will neither forgive, nor forget," along with, "Ava's position on Nina vs Carly sure seems flexible, to say the least. One minute, Ava's practically dialing the SEC for Nina, and the next, she can't seem to imagine Carly going to jail, even if she DID break the Law."
General Hospital Spoilers: What's Next For Sonny And Nina?
Another critic wrote, "Even if Sonny was getting married to a nun the bitch would still have a problem with it. I love Ava and Nina's friendship. The faces Ava was making today was so great. I love that she doesn't sugarcoat, she tells it like it is."
With that said, General Hospital fans will simply have to tune in to find out what is going to happen next! Meanwhile, let us know what you think by leaving us a line with your thoughts in our comments section below. General Hospital airs weekdays on the ABC network. Check your local listings for times.
Be sure to catch up with everything on GH right now. Come back here often for General Hospital spoilers, news and updates.