The Young and the Restless Spoilers: Will Devon Mend Fences With His Father Tucker?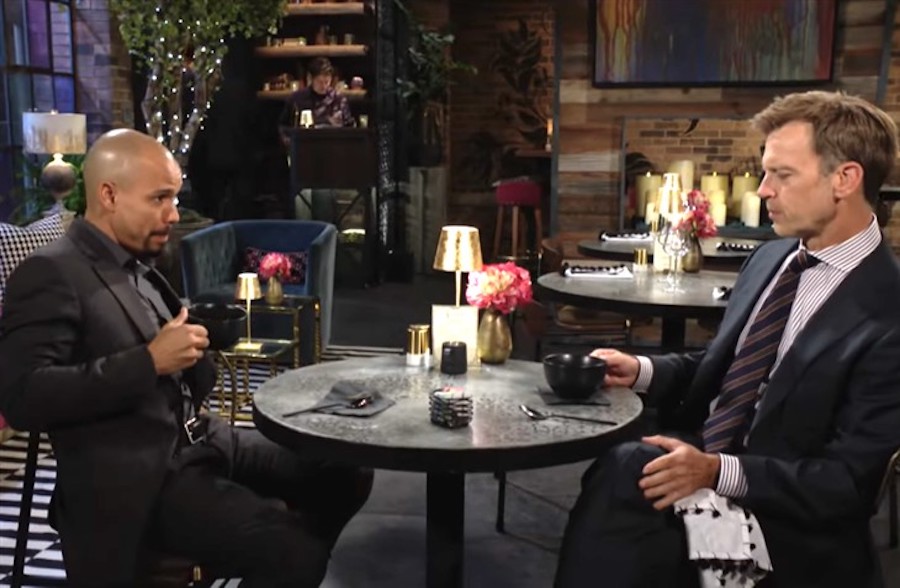 The Young and the Restless fans all can't help but wonder if Devon will be able to mend things with his long lost father, Tucker. Keep reading below for everything you need to know.
The Young and the Restless Spoilers: Will Devon Mend Fences With His Father Tucker?
Speaking to Soap Opera Digest in a new interview, actor Bryton James, who plays Devon Hamilton on the hit CBS soap, hints that there's a good chance his character might be able to mend fences with his estranged father, Tucker. He put it this way, "Absolutely — if Tucker can be sincere. There will always be a part of Devon that wants a true father, or a true piece of family, because he's wanted that for all of his life. So, as much as Devon always pulls away or tries to put up walls, deep down he wants Tucker to be honest and real so that they can have as solid of a relationship as possible."
Bryton was also asked if Devon thinks Ashley and Tucker should be together. He offered, "Oh, yeah, because Ashley is an amazing woman who was close friends with Neil. Devon sees that Ashley has a positive influence on Tucker, but I don't know if Devon thinks Tucker is right for Ashley given their history. At least she's being very careful with Tucker so she can't be manipulated or hurt. I also think it's nice that Ashley is looking out for Devon's best interest and wants to see father and son reconcile."
Now, as far as where Devon is in his life right now, Bryton said that his character is definitely in a happy place, seeing how all the drama in his family has been resolved. He said, "Absolutely. I think he's been the happiest he's been since losing the two key people in his life, being Hillary and his dad. It seems like everything's moving in the right direction. He's in love with his best friend, who's also the mother of his child, so he couldn't ask for anything more."
The Young and the Restless Spoilers: What's Next For Devon?
With that said, The Young and the Restless fans will simply have to tune in to find out what will happen next! Watch this space. In the meantime, let us know what you think by leaving us a line with your thoughts in our comments section below. The Young and the Restless airs weekdays on the CBS network. Check your local listings for times.
Be sure to catch up with everything on Y&R right now. Come back here often for The Young and the Restless spoilers, news and updates.