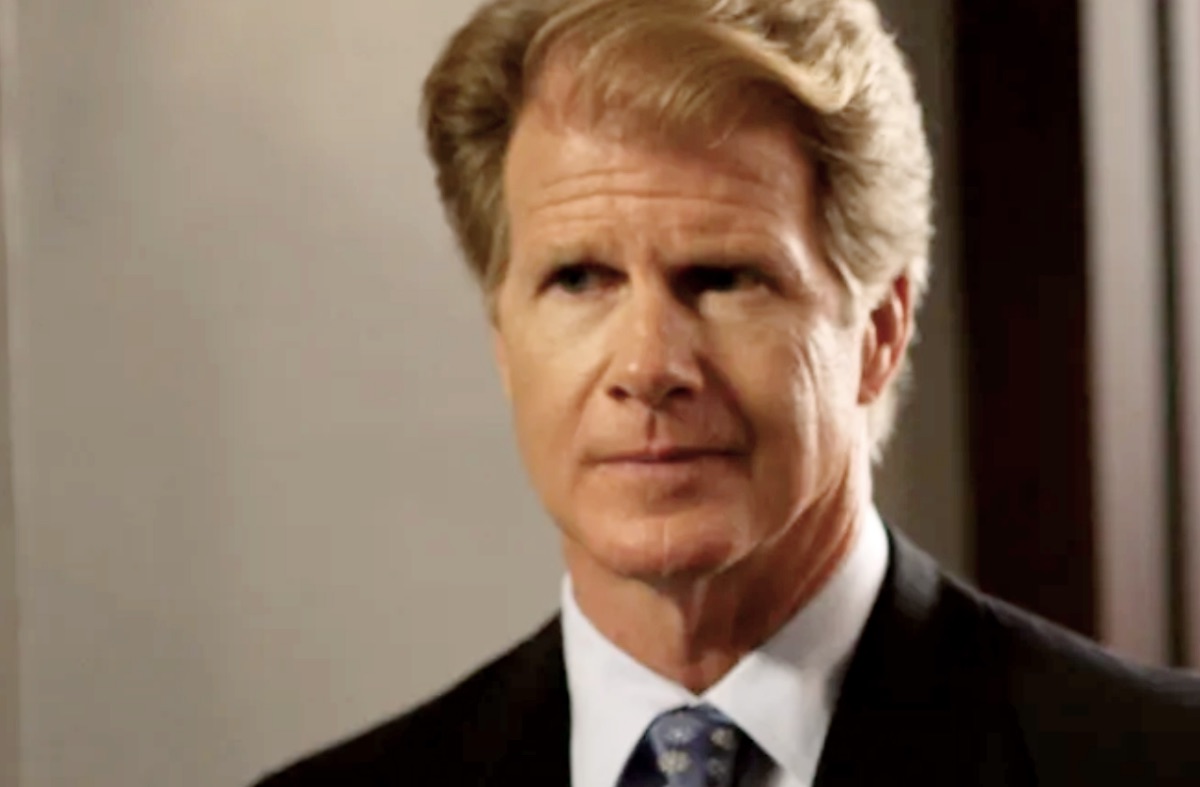 General Hospital spoilers and rumors tease that another ex-WSB and DVX agent could be behind all the problems in Port Charles lately. Years ago, he had revenge on his mind against both Anna Devane (Finola Hughes) and Robert Scorpio (Tristan Rogers) and he's not dead-his name is Grant Putnam (Brian Patrick Clarke).
General Hospital Spoilers: Grant Putnam, Or Grant Andrews?
The tale of Grant Putnam and Grant Andrews (Brian Patrick Clarke) is convoluted and twisted-Andrews, real name Andre Chernin was a Russian spy, ex DVX sent to impersonate Putnam. They looked exactly alike-doppelgangers but not related to each other but they both committed some crimes-Putnam worse than Andrews. Grant Andrews married Celia Quartermaine (Sherlyn Wolter) but soon divorced, he stole the Aztec Treasure from Sean Donely (John Reilly) to impress her.
Sean stole the treasure back and in the meanwhile, Celia started losing her heart to Jimmy Lee Holt (Steve Bond). That's right-Austin Gatlin-Holt's (Roger Howarth) father, but his mother, Charity Gatlin (Gloria Carlin) was still involved with Alan Quartermaine (Stuart Damon).
GH Spoilers: Grant Putnam Framed Grant Andrews For Murder
The story of the two doppelgangers named Grant could remind one of Ryan Chamberlain (Jon Lindstrom) and Kevin Collins (Jon Lindstrom) in that they impersonated each other. Putnam would be the Ryan while Andrews was the Kevin, even working at GH as a doctor plus Putnam could be considered a serial killer like Ryan. Putnam impersonated Andrews even with Celia, sabotaging their marriage and framed Andrews for attempted murder, and he murdered Filomena Soltini (Argentina Brunetti) and several others, and kidnapped Anna.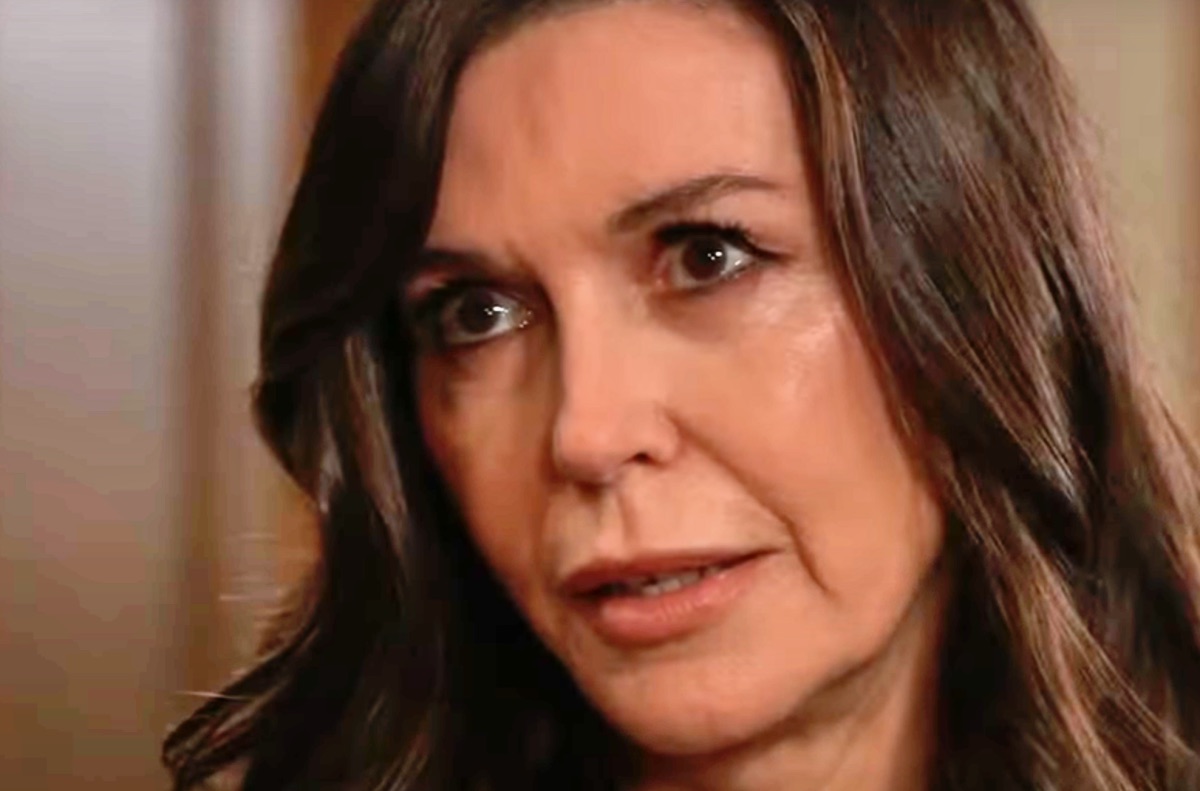 He tried to kidnap Robin Scorpio (Kimberly McCullough) as a child wanting revenge on Robert Scorpio (Tristan Rogers) who'd put him back in the psychiatric hospital. Once upon a time Jimmy Lee punched him and knocked his lights out back in the day, both Grants appeared to have been double WSB and DVX agents.
General Hospital Spoilers: Both Still Alive, But Only One With A Motive
Grant Putnam was insane, and Grant Andrews moved on, Putnam in a sanitarium in England and Andrews in Cairo. Putnam would be the only one with a motive to kill Anna-although if he was the one who spray painted "murderer" the murder may be in his mind. Unless he remembers something from when Anna was a double agent – or, it could have been Alex Devane (Finola Hughes) who impersonated Anna around the same time.
The one targeting Anna, who shot up the Metro Court pool area and possibly will set Anna's house on fire might be Putnam, and he might be Pikeman. No one knows if he was in Berlin where the sniper's weapon was traced to the WSB arsenal-or might he have a partner, namely Alex; she was in Berlin!
Be sure to catch up on everything happening with GH right now. Come back here often for General Hospital spoilers, news, and updates.