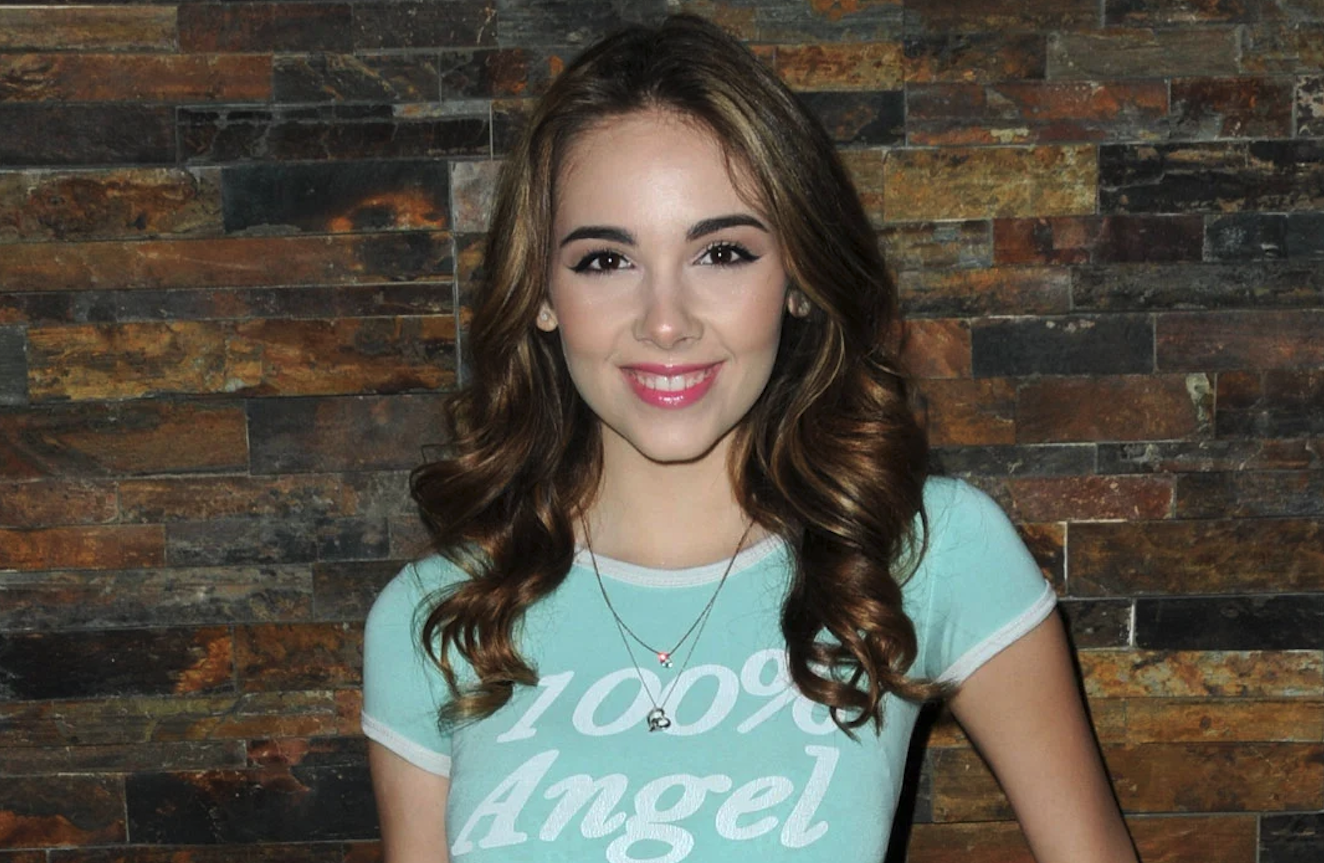 It looks like there are very few people on Haley Pullos' side these days. In fact, it seems like there are more and more General Hospital fans who believe that the actress does not deserve a chance to return to the soap after her car crash, DUI and arrest left the driver of the other car she hit with serious injuries. If that weren't enough, a lot of people believe that her behavior has been questionable at best, as she seemed more selfishly worried about herself than the other person at the time. Here's what you need to know.
General Hospital's Haley Pullos Called 'Selfish' For This Reason
Reports say that Haley Pullos is being sued. Courtney Wilder says that he was only going 60 mph at the time and did not have enough time to react to the actress hitting his car head-on. When Haley swerved her car, she flew over the dividing barrier and into oncoming traffic. Edibles and a mini-bottle of tequila were found in her car. What's worse, is that when one officer tried to assess her injuries, she told him not to touch her because she had a $400 shirt on at the time.
Of course, many daytime television fans have said that when it comes to Haley, she shouldn't come back to General Hospital. Not only that, but they also believe that she continued to think just about herself (and her $400 shirt, no less) than the other victim in her car crash. Some have even left comments on social media such as, " Being a drunken fool, plenty. She committed one crime with a hit and run and I am sure if she was able to open the door to her car without the jaws of life she would have fled the scene at the second crime. This guy's life was changed financially, mentally and physically. As was the first accident victim. Let Pulos pay for her crimes and then hope she turns her life around."
What's Next For Haley Pullos?
Another fan wrote, "With the original looming charges & being sued, Haley Pullos is going to be quite busy for a few years. She's lucky she didn't kill the other driver. All it takes in one wrong decision.  If you have a clean record & do rehab it helps the original charges I'm guessing. Being sued is a whole different anima," along with, "I am about the victims. The hit & run victim's car was damaged. Does the person have the money to fix it even with the deductible? WIll the car be totalled and so the person has to buy a new car IN THE WORST TIME TO DO SO? Pullos should go to jail, like so many other people and then she has to start her life over after paying for her actions."
Until then, let us know what you think by leaving us a line with your thoughts in our comments section below. General Hospital airs weekdays on the ABC network. Check your local listings for times.
Be sure to catch up with everything on GH right now. Come back here often for General Hospital spoilers, news and updates.