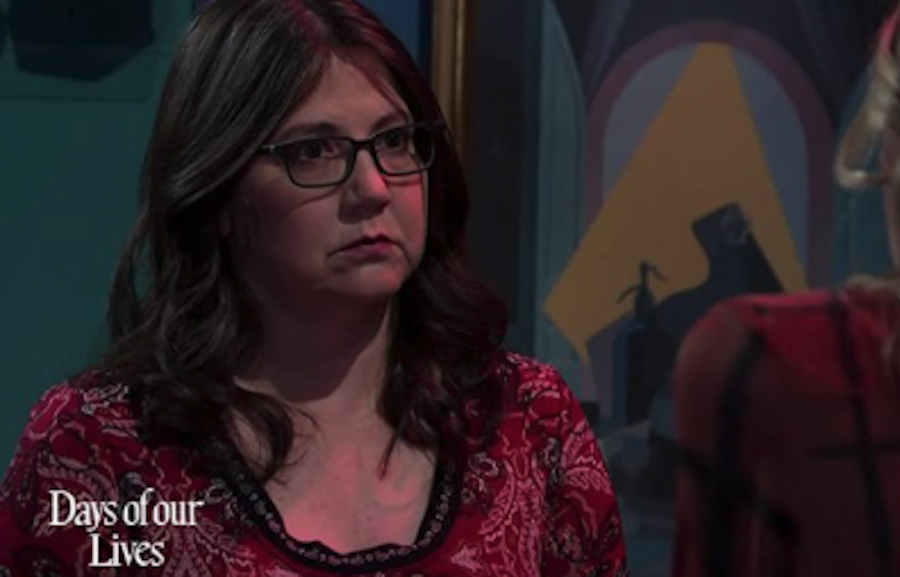 Now this is the kind of news that we definitely want to hear more of! Actress Julie Dove might not be a name that many Days of Our Lives fans are familiar with, but she herself is a huge fan of the hit Peacock soap. Here's her story about how she managed to land her dream role on DOOL. Keep reading below for everything you need to know.
Days Of Our Lives Fan Julie Dove Lands Her Dream Role On The Hit Soap
At first, Julie was supposed to have her scenes on the show air in May 2022, but they got cut. After she posted how much the show and her experience working on Days of Our Lives meant to her, Head Writer Ron Carlivati actually reached out to her to come back. He posted her scenes on the official Days of Our Lives YouTube Page and had her film even more scenes in October of 2022. HOw exciting!
Speaking to Soap Opera Digest in a new interview, Julie says that she has been a Days of Our Lives fan for as long as she can remember. She told the publication, "I had mainly been watching the ABC soaps because my mom and grandma did. Then my dad died suddenly in April 1983, when I was 13, and I dealt with this by taking a deep dive into all the soaps. I starting reading Soap Opera Digest to keep up with what was happening on other shows. I remember reading about Hope's 18th Birthday because it was still being covered long after it had aired and I just fell in love with Bo and Hope. I knew this was going to be a special couple. I started making scrapbooks and Soap Opera Digest always had the best pictures. I would cut them out put them in my book. It was like my make-believe family album."
Days Of Our Lives News: Julie Is A Huge Fan Of Salem!
And while this might have been Julie's first role on a daytime television show, she actually does have a long list of credits to her name. Speaking about her acting career, she said,"After 10 years in Los Angeles, I booked my first job on HAPPY ENDINGS then I had a nice string of bookings on CRIMINAL MINDS, THE OFFICE, and then many other shows over the years. Each booking is like a baby, it's hard to pick favorites, but playing crazy boy band fan Fran Tabuto on ANGIE TRIBECA was very special, and two episodes of the sitcom LEGIT are also a stand-out. I'm still close friends with Ginger Gonzaga, who I met on Legit. She's been a huge supporter. Both of those jobs were cast by Emmy-Winning Casting Director Wendy O'Brien, who I always say is the love my casting life. But now Wendy has some competition with DAYS's casting director, Marnie Saitta."
In the meantime, let us know what you think by leaving us a line with your thoughts in our comments section below. Days of Our Lives airs weekdays on the Peacock network. Check your local listings for times.
Be sure to catch up with everything on DOOL right now. Come back here often for Days of Our Lives spoilers, news and updates.