Days of Our Lives News: Fans Blame Ron Carlivati For Lack Of Quality In Gay Storylines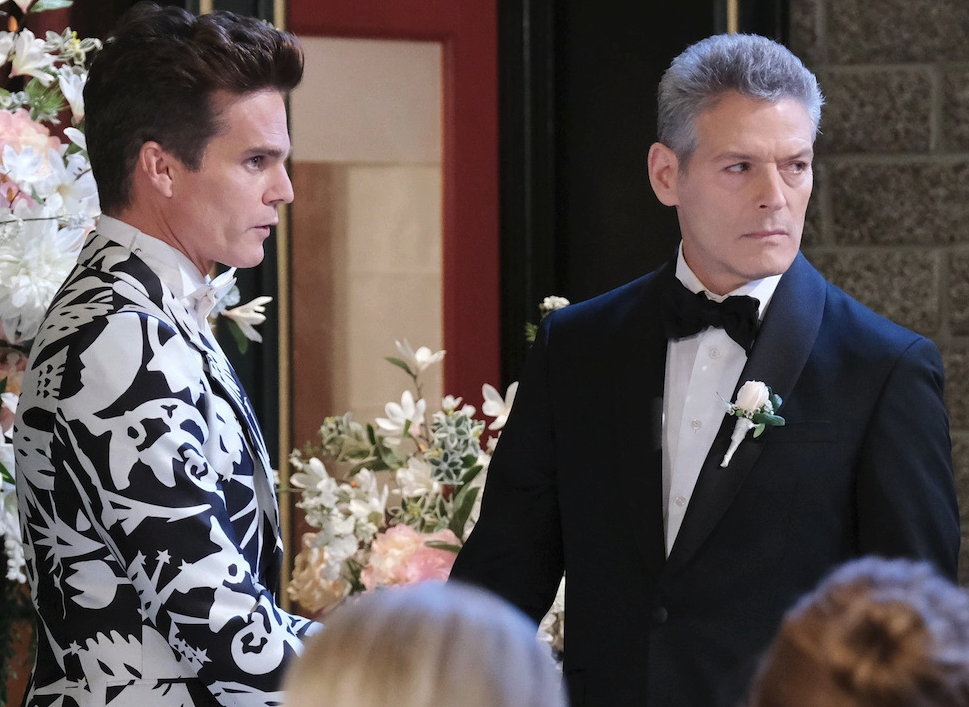 Days of Our Lives fans are making it pretty clear that they are demanding a little more from the soap's writers. And by that, we mean better writing quality in the soap's storylines. Soon after it was announced that actor Kevin Spirtas would be exiting the show, a lot of DOOL fans couldn't help but wonder what was the point of his gay storyline with Leo Stark (Greg Rikaart), especially since it had fizzled out so quickly. Here's what you need to know.
Days of Our Lives News: Fans Blame Ron Carlivati For Lack Of Quality In Gay Storylines
Kevin Spirtas has announced that he is leaving Salem and well, fans are livid. And that's not just because he's a great actor that viewers love seeing on the canvas, but also because many Days of Our Lives fans just can't seem to understand the point of his storyline. Craig Wesley left his wife Nancy for Leo Stark, just to find out that Leo is a two-timing manipulative liar once he was supposed to marry him at the altar.
Of course, many DOOL fans weighed in on the matter on social media. Needless to say, a lot of people are blaming Days of Our Lives head writer Ron Carlivati on this one. Some comments included, "I wish they had Ron writing the mini-series specials and someone else writing the main show. What was the point of this (non) story? To confirm what an utterly vile troll Leo is? I'll admit, I had a difficult time getting invested–mostly because once Leo was shoehorned in as the mystery bf, all possibilities of an actual serious story went out the window–but Spirtas and Darbo deserve better," along with, "A potentially watershed story could have been told but it was only intended as low-brow comedy. Just very disappointing."
Days of Our Lives News: What's Next On DOOL?
Another critic wrote, "Socially-relevant stories are certainly not in RC's wheelhouse but no worse than any other writer currently working soaps. My main problem with this story was that it was never intended to be socially-relevant, though it had all of the elements to be impactful/important."
Needless to say, Days of Our Lives fans will have to tune in to find out what will happen next. In the meantime, let us know what you think by leaving us a line with your thoughts in our comments section below. Days of Our Lives airs weekdays on the NBC network. Check your local listings for times.
Be sure to catch up with everything on DOOL right now. Come back here often for Days of Our Lives spoilers, news and updates.