Days of Our Lives Spoilers UPDATE Monday, January 9: Chad Desperately Searches For Stephanie, Lucas And Orpheus Clash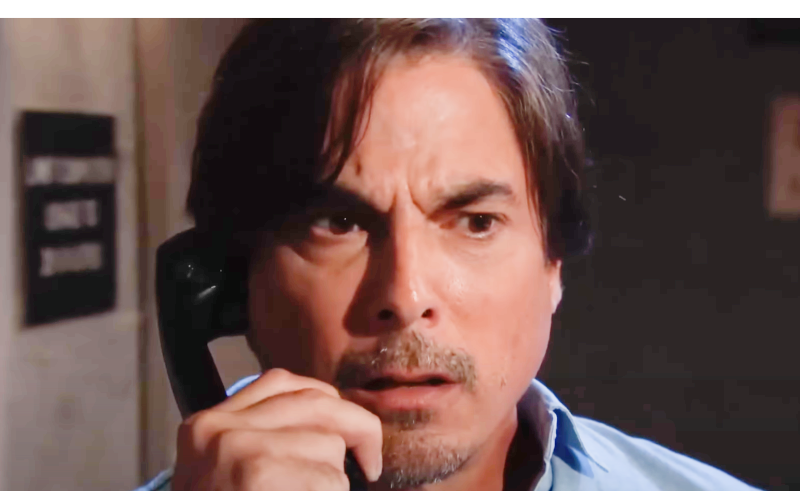 Days of Our Lives spoilers for Monday, January 9 indicate that Steve Johnson (Stephen Nichols) tries to rally Kayla Johnson (Mary Beth Evans). Chad Dimera (Billy Flynn) desperately tries to reach Stephanie Johnson (Stephen Nichols) in time and much more.
Steve Johnson Tries To Rally Kayla Johnson
Days Of Our Lives spoilers reveal Steve tries to rally Kayla as she begins to fade. Kayla knows that she is fading fast and there is no sign of a clue. Steve has tried to be positive but it is not helping. Kayla is afraid that the cure will not get there because this is happening much more rapidly than it did the first time.
As Steve waits helplessly, Kate Brady (Lauren Koslow) has just been pronounced dead. Unfortunately, it seems that Kayla quickly follows. Steve is hoping that Stephanie will get there before it's too late. However, Alex Kiriakis (Robert Scott Wilson) has ignored Chad's call. Will Stephanie make it to the hospital or will she hold Alex's decision against him for life?
DOOL Spoilers: Chad Dimera Tries To Reach Stephanie Johnson
Chad desperately tries to reach Stephanie. Steve asked Chad to get in touch with Stephanie when Kayla was admitted to the hospital. However, Alex chose to ignore Chad's call while Stephanie was in the bathroom. Chances are that Alex won't inform Stephanie of what he did which will make things worse in the end.
Lucas Horton (Bryan Dattilo) and Orpheus (George Del Hoyo) have a nasty run-in at Statesville. By this time, Lucas at least knows that Kate is in the hospital if not that she had died. Lucas is understandably furious with Orpheus for taking his mother from him. Orpheus and Lucas' meeting could very volatile. Will Orpheus reveal that he has stolen the orchid in the end?
Days of Our Lives Spoilers: Marlena Evans Has A Heart-To-Heart Talk
An ailing Marlena Evans (Deidre Hall) has a heart-to-heart with Eric Brady (Greg Vaughan). Marlena is very concerned that Eric came up with the idea to kidnap Rachel Black (Finley Rose Slater). Eric has always been a forgiving soul and the most kind-hearted of her children. Marlena doesn't want Eric to let whatever happens change that.
Marlena knows that her time is running short and she may not be around for Eric to turn to when things get tough. Eric has always talked to his mom when he needed a sounding board. Marlena doesn't want Eric to turn into a bitter person if she has to leave him now. Will Eric heed his mother's warnings and try to face her fate as destiny?
Be sure to catch up on everything happening with DOOL right now. Come back here often for Days Of Our Lives spoilers, news, and updates.