British Royal News: Prince William And Kate Middleton Booed At Boston Celtics Game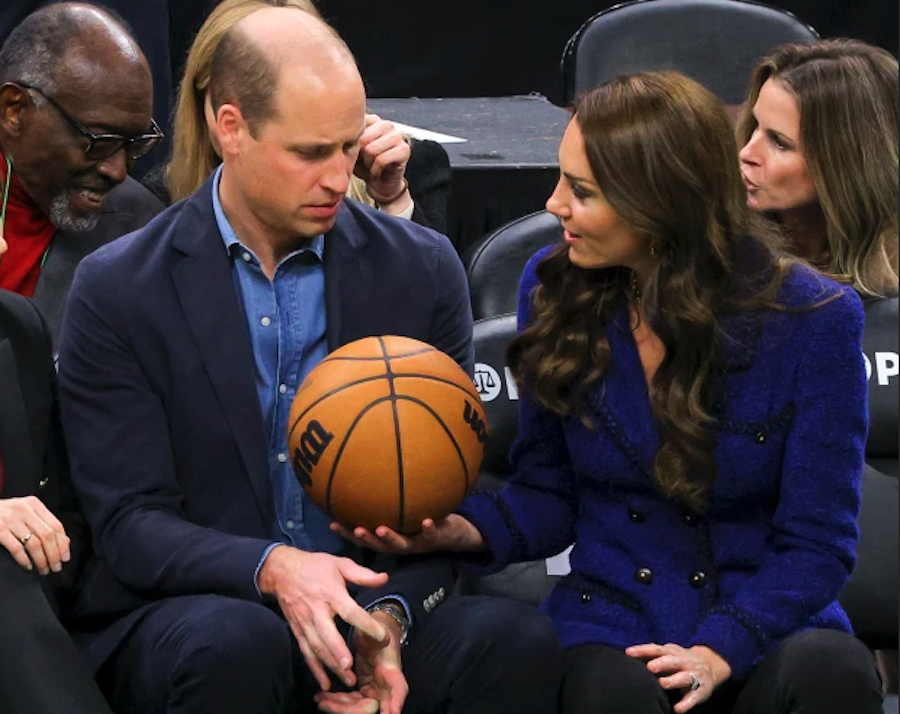 British Royal News says that Prince William and Kate Middleton are sure having a tough time making waves – and the right kind – in Boston. There's a new report that says the Prince and Princess of Wales had no choice but to grin through their teeth while they were getting booed at a Boston Celtics game on Wednesday night. Talk about starting your trip off on the wrong foot, right? Here's what you need to know.
British Royal News: Prince William And Kate Middleton Booed At Boston Celtics Game
According to TMZ, when William and Kate appeared on the Jumbotron at TD Garden, it was followed by a smattering of boos and USA chants. Yikes. Apparently, no one in Boston really cares that the Prince and Princess of Wales are visiting their town. To make matters worse, their trip has also been plagued by the fact that Prince William's Godmother Lady Susan Hussey was forced to resign from her position as Lady in Waiting for making a racist comment towards a black guest at a reception in Buckingham Palace. She repeatedly asked the guest where she came from – and in a very uncomfortable way too – even though the guest said that she was born and raised in Britain.
Of course, it didn't take long at all for royal fans and critics alike to weigh in on the matter. Many of them commented with, "OMG that was everything – they looked mortified as they should. After all the embiggening it all went to sh!t in under 5 mins. It's been about seven years since I could get behind the idea of chanting USA proudly (during sports), but bye God I could do it for them. Keep it up, Boston," along with, "I knew something like this would happen but it's interesting that it's the British media that are really running with the boo angle. This is especially interesting since they are supposed to be in love with Will and Kate. They love their drama."
British Royal News: What's Next For William And Kate?
So far William and Kate have not made any comments about the ordeal but at this point, it's doubtful that anything will be said. Here's hoping that the rest of their trip continues without any more embarrassing moments like this one.
We will update you with all of the latest information as it comes in. In the meantime, let us know what you think with your thoughts in our comments section again. Be sure to catch up with everything on the British Royal Family right now. Come back here often for the British Royal Family news and updates.