General Hospital Spoilers: Carly Is Doing Just Fine Without Sonny, Thank You Very Much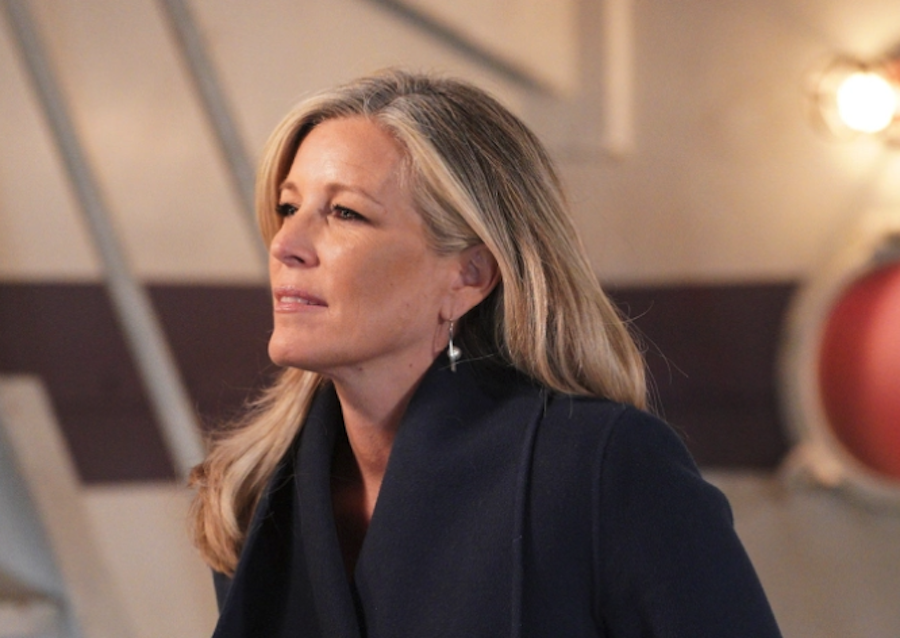 General Hospital spoilers say that if there's anything that we've learned about Carly Corinthos in the last several months, it's that she's definitely her own woman and that she also doesn't need her mob boss of an ex-husband to feel whole again. While there certainly are a lot of fans who would love to see Carly and Sonny Corinthos reunited again, it doesn't look like that's going to happen. Better yet, the character's portrayer Laura Wright even hints that it shouldn't happen. Here's what you need to know.
General Hospital Spoilers: Carly Is Doing Just Fine Without Sonny, Thank You Very Much
In an interview with Soap Opera Digest, Laura admits that her character has finally realized that her world doesn't need to revolve around everything that Sonny does. She said, "When I first started, Carly wanted Sonny back and her family together with him, no matter what, at all costs. It didn't happen immediately — she fell in love with Jax for five or six years — and when she finally got back together with Sonny, it was like, 'Right, this is what it should be.'"
"There were family and life experiences that helped her evolve," she continued. "They buried their son together and she was by Sonny's side when his father took his last breath. I think life hands you situations and circumstances, especially once you have children, that force you to show up differently every day."
General Hospital Spoilers: What's Next For Carly?
That said, Laura added that soon after she split from Sonny and lost Jason Morgan in her life, she realized that she had to learn how to stand on her own two feet. "When Sonny fell off the bridge and Carly thought he was dead, that was a whole new world," Wright explained. "Sonny had amnesia, but they both had to figure out how to live without the other, and that really was the final shift, I think for Carly [to realize], 'I can do it on my own.' And now she's having to do it without Jason. So I think the major change or evolution came in the last year and a half, when Sonny was presumed dead and he came back and didn't choose her and their family, and Jason died."
For now, let us know what you think by leaving us a line with your thoughts in our comments section below. General Hospital airs weekdays on the ABC network. Check your local listings for times.
Be sure to catch up with everything on GH right now. Come back here often for General Hospital spoilers, news and updates.