Days of Our Lives Spoilers: Arianne Zucker And Greg Vaughan Open Up About Nicole And Eric's Turbulent Relationship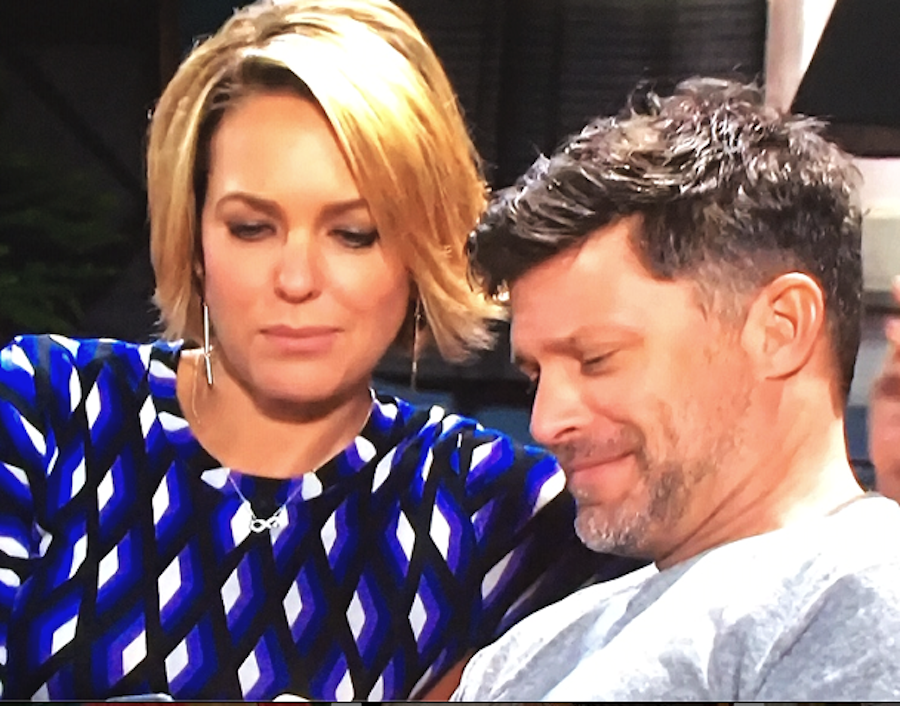 Days of Our Lives spoilers say that in Salem, you either love hard or you die hard and really, there's no in between. And if there are two people that know this all too well, it's Arianne Zucker and Greg Vaughan as they recently opened up about their respective characters Nicole and Eric and their turbulent relationship. Here's what you need to know.
Days of Our Lives Spoilers: Arianne Zucker And Greg Vaughan Open Up About Nicole And Eric's Turbulent Relationship
In an interview with Michael Fairman, Arianne admits that she broke her husband Rafe's heart by admitting that she was in love with Eric. The actress says, "I think that the one thing that I hope at least seven of my fans could agree on[…]I feel like that, there is…I really strive for this character to find love, be loved, love herself, for heaven's sakes, and having stability. And I think when she was truly married for that year for that brief moment, she finally found this strength in herself and being a good mom to Allie [Lindsay Arnold] and Henry and just finding stability in her life."
Arianne continued, "And when that stability went out the door and she lacked—again, this is classic Nicole, of needing someone to fulfill her, no pun intended—that[…]and I think that her relationship with Rafe was solid and he gave her that strength that she was looking for with Eric, when Eric was off doing all the good things that he does in this planet, you know? And right or wrong, they had a nice relationship for a little bit."
Days of Our Lives Spoilers: What's Next For Eric And Nicole?
Greg Vaughan also added in the same interview that he's happy to be back on the set of Days of Our Lives and more importantly, happy to be working with Arianne Zucker again. He said, "Well, I said earlier today it's a dream come true when you can work with somebody, that there's an amount of respect but trust. But when you do it, we can just look at each other like that was good, that was good, and it feels that way. It's nice to have that. And there's moments that you're like, 'Ah, I've got to carry this one, you know; I just wish…the story's not there, but she's good.' No, with Ari, we make sometimes filling story really good story."
For now, let us know what you think by leaving us a line with your thoughts in our comments section below. General Hospital airs weekdays on the ABC network. Check your local listings for times.
Be sure to catch up with everything on GH right now. Come back here often for General Hospital spoilers, news and updates.