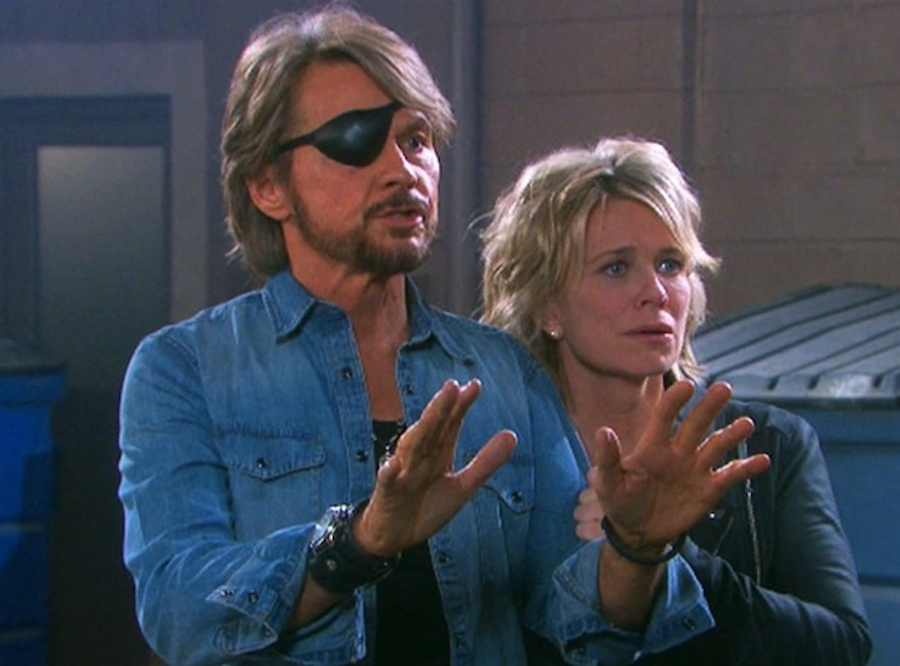 Days of Ours Lives spoilers say that these two are about to take a road trip like they've never had before. Steve has revealed to Kayla that Ava told him that EJ had kidnapped Tripp. So now they are on a mission to help bring him back home to Salem. Keep reading below for all of the spoilers you need to know.
Days of Our Lives Spoilers: Kayla And Steve Hit The Road To Find Tripp
Speaking to Soap Opera Digest in a new interview, actress Mary Beth Evans, who plays Kayla on the hit NBC soap, puts it this way, "Let's start with Kayla is always suspicious of Ava. That's number one. Kayla never knows what Ava's motive is and never believes it's what she says it is. And EJ's not to be trusted – ever. So she knows something is up. Either Ava instigated it or EJ did or something in their relationship did. "
Days of Our Lives spoilers say that despite all of this he said, she said back and forth nonsense, Steve and Kayla know that their number one priority is making sure that Tripp comes back home safely. They both love him and are concerned that something horrible might have happened to him. 
Mary Beth says, "Kayla loves Tripp and is concerned about him. Somebody kidnapped him? She wants to go along with Steve and find him. In fact, Steve insists on it. She's like, 'forget it. I'm going with you.' She doesn't want to be left home in the dark and have Steve not tell her the whole truth to protect her. She wants to be a part of this. She's not going to let Steve go off by himself to figure this out. She wants to be Steve's wingman. She wants to be there to help protect him and do whatever she can."
Days of Our Lives Spoilers: Will Kayla And Steve Find Tripp In Time?
That said, it sounds as though they have an uphill battle in front of them. Here's hoping that Steve and Kayla can find Tripp together before it's too late. 
Of course, fans will have to tune in to find out what will happen next! In the meantime, let us know what you think by leaving us a line with your thoughts in our comments section below. Days of Our Lives airs weekdays on the NBC network. Check your local listings for times.
Be sure to catch up with everything on DOOL right now. Come back here often for Days of Our Lives spoilers, news and updates.