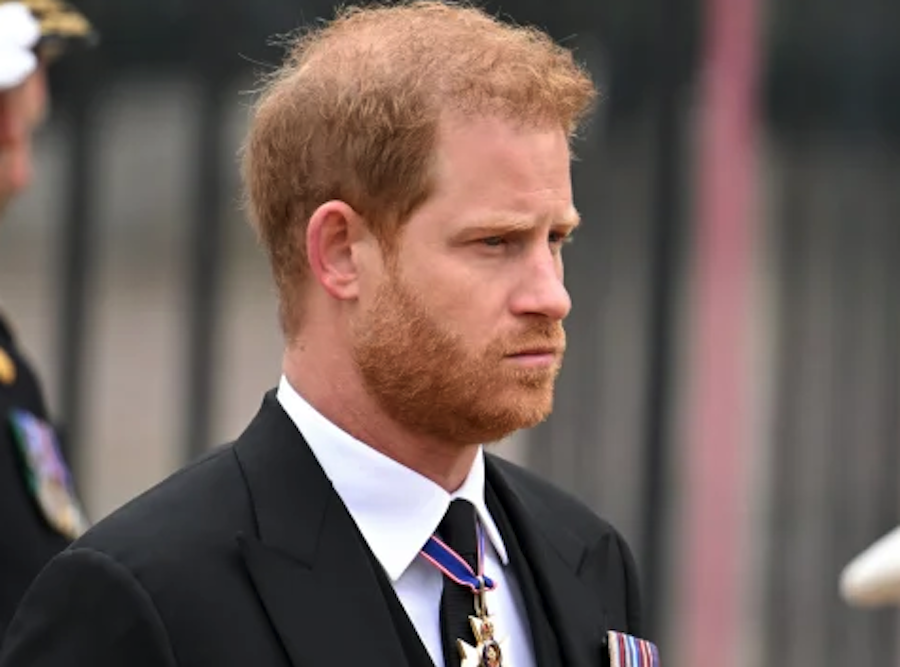 British Royal News says that at this point no one really knows what's going on with Prince Harry's plans to release his memoir. There's a new report that says royal courtiers believe that if the Duke of Sussex does release his book – which is supposed to include very intimate details about his personal life as a royal – it won't be a good look, seeing how his grandmother Queen Elizabeth had just died. Here's what you need to know.
British Royal News: What's Going On With Prince Harry's Memoir Plans?
According to reports, the book, which is part of a three-title deal, is expected to be published in the coming weeks, but it's now being said that Harry is worried that it will be ill-timed as his father King Charles III is about to begin his reign. That might be the reason why Harry wants to make "refinements" to the book before it's too late.
One source close to the situation says, "Harry has thrown a spanner in the works as he is desperate to get it refined in the light of the Queen's death, her funeral and his father Charles taking the throne. There may be things which might not look good if they come out so soon after the Queen's death and his dad becoming King. He wants sections changed. It's not a total rewrite by any means. He desperately wants to make changes. But it might be too late."
British Royal News: What's Next For Prince Harry?
Of course, many royal fans and critics alike can't help but comment about the matter on social media. Some said, "Harry doesn't strike as that person who wavers. When he makes a decision there's no going back. Plus the book isn't going to slam the Queen, she's was the only person he had relationship with after he left. So there wouldn't be anything to change. As for the multi book deal, didn't Harry deny that story?" along with, "I'm excited for this book. Not because of the tea it might spill, but more because I think it will be unlike anyone expects. Obviously, the tea is the side-bonus."
Another critic wrote, "I know Charles el al aren't forward thinking but multi-book deal means multiple books. They could have been part of a beautiful story about how the firm, I mean family, came together when their beloved monarch died but nope. They turned the kettle on and left it on and now the tea is piping hot. I would read a book that was just unhinged articles followed by receipts of what actually happened."
In the meantime, let us know what you think with your thoughts in our comments section again. Be sure to catch up with everything on the British Royal Family right now. Come back here often for the British Royal Family news and updates.