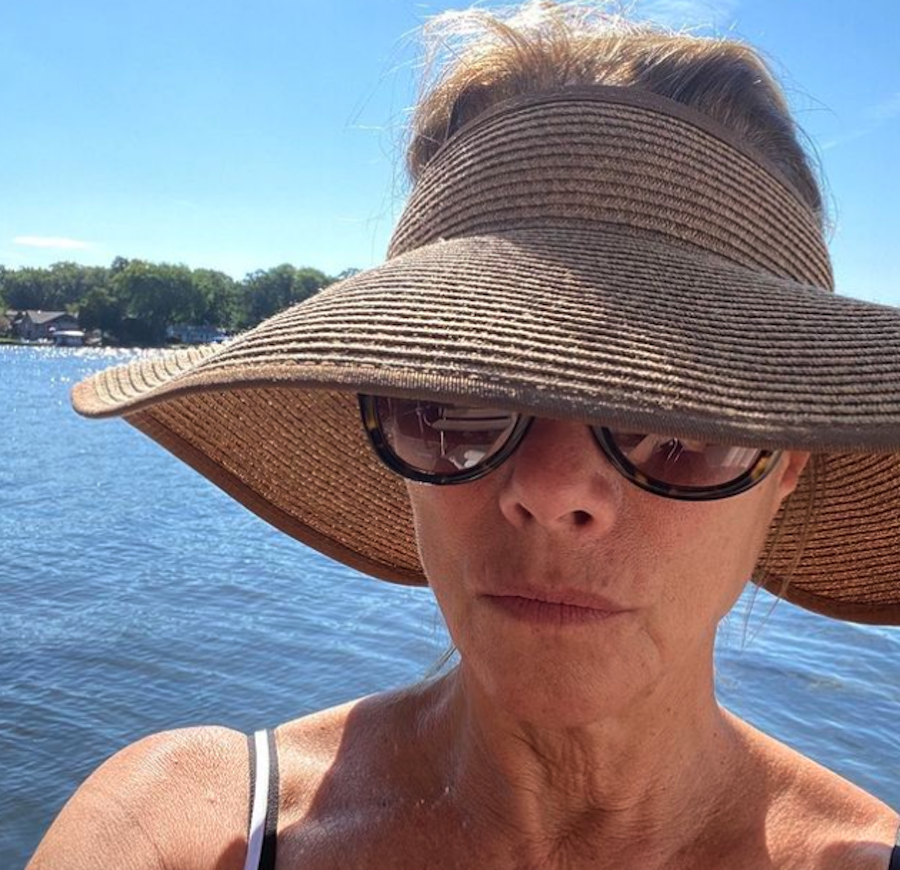 General Hospital star Nancy Lee Grahn (Alex Davis) is hard at work writing her truth! Here's what she has to say.
General Hospital News: Nancy Lee Grahn Is Working On Writing Her Truth
The actress took to her Twitter account to write, "Been a member of a labor union @sagaftra for 49 years. It's protected my well being at the workplace. It's providing me with a pension that now frees me up to live my truth beholden to no one, which is a most excellent time to write a book. Cheers."
Of course, it didn't take long at all for her fans and her followers to comment on her post. Many of them wrote, "I am a member of the Teamsters Union which has my back in the employer-friendly state of TN. It's a shame many in the South still don't believe in Unions & are repeatedly screwed," along with, "It's the first thing I did when I became a teacher was join the teachers union. So excited for your book!! Happy Labor Day!! Slainte Mhath!!"
Another fan wrote, "I can not wait. @NancyLeeGrahn has seen it all and I trust her to tell us her truth in an honest and real way.  We love you!"
Back in July, Nancy used her vacation time to do a little reflecting and a little writing. She told her fans, "It's been awhile. I spent the month of July on a lake in WI. It rebooted and recalibrated me. I'm different now in ways that I can't quite explain."
General Hospital News: What's Next For Nancy?
She continued, "Prior to that, in the last few months, I was hit with some life altering realizations that truly forced me to re-evaluate my future, my career, my purpose, my value, what I will accept and what I won't in regards to that and why. I have paid very close attention to the trajectory of my life, the wins and losses, and my lessons that were many. I am ready to tell the whole truth about my 37 years on Daytime television with gratitude, but with honesty. I'm 120 pages in so far. Stay tuned."
That said, Nancy didn't specify when her book would come out but a lot of her fans did say that they are looking forward to getting their hands on a copy once it hits bookshelves. Seeing how Nancy has shared so many her opinions on so many different topics in the past, we have a feeling that her book is one that fans will want to read right away! Watch this space as we will definitely update you with all of the latest details as they come in.
Until then, let us know what you think by leaving us a line with your thoughts in our comments section below. General Hospital airs weekdays on the ABC network. Check your local listings for times.
Be sure to catch up with everything on GH right now. Come back here often for General Hospital spoilers, news and updates.