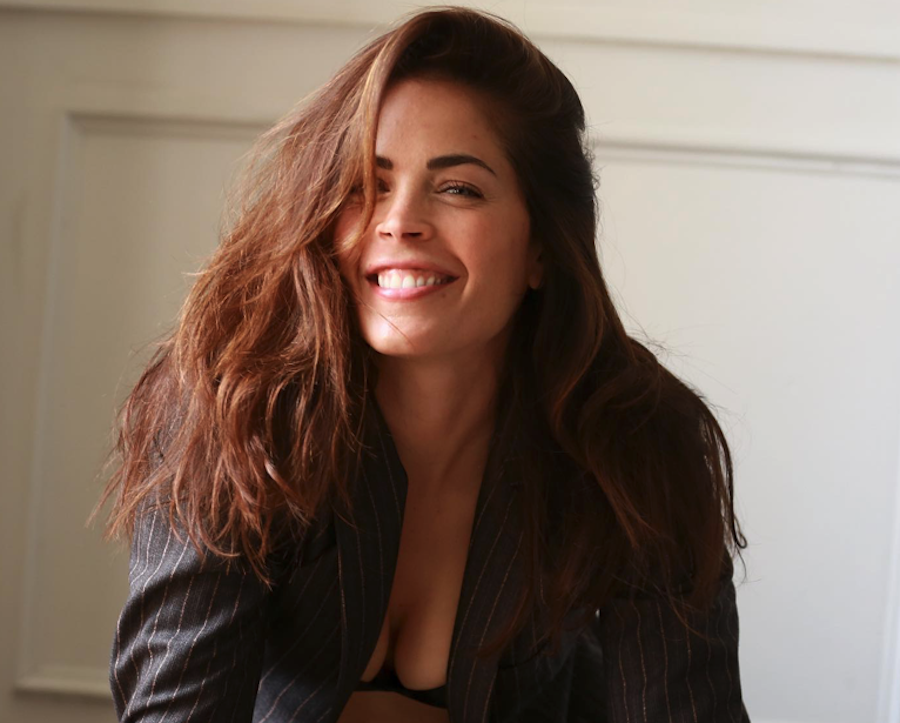 General Hospital news say that Kelly Thiebaud is one very lucky lady. That's not just because everyone loves her as Britt Westbourne in Port Charles, but also because it sounds like she's found the true love of her life. In fact, her boyfriend sounds like the man of everyone's dreams! Here's what you need to know.
General Hospital News: Kelly Thiebaud Has The Man Of Everyone's Dreams
Kelly took to her Twitter account to let the world know that she's waking up and going to bed with a smile on her face each day. She wrote, "Just a humble internet brag about my boyfriend. So far today, he walked 2 the pharmacy 2 get me tampons and a hot water bottle. also came back with chips and a Nutella donut 2 make me happy. now,he's making me breakfast. and he does acts like these on a daily. im so lucky."
Of course, it didn't take long at all for her fans and her followers to comment on her tweet. Many of them wrote, "Where did you find him? I need someone like that but older! He's a keeper. I am very happy for you, sounds like a wonderful guy. Wishing you all the best," along with, "That's so adorable! Definitely sound like you got yourself a keeper! So happy for you!"
General Hospital News: What's Next For Britt?
Meanwhile, Kelly has also hinted that her on–screen character Britt Westbourne has been looking for someone to fill in for Jason Morgan's shoes since he's been gone. She told Soap Opera Digest in a new interview, "I've read a lot from fans regarding the relationship between Britt and Jason and I think there's an element of it that people aren't acknowledging, which is that he was there with her through that terrible time when she found out she had Huntington's. I think with anyone in life, when you're going through something so heavy and life-threatening, that whoever's there by your side, it means so much to you to have them. Especially for a character like Britt, who hasn't really had that, even from family — she hasn't really had someone be so genuine and so loving and protective and supportive of her."
Of course, fans will have to tune in to find out what will happen next! Until then, let us know what you think by leaving us a line with your thoughts in our comments section below. General Hospital airs weekdays on the ABC network. Check your local listings for times.
Be sure to catch up with everything on GH right now. Come back here often for General Hospital spoilers, news and updates.