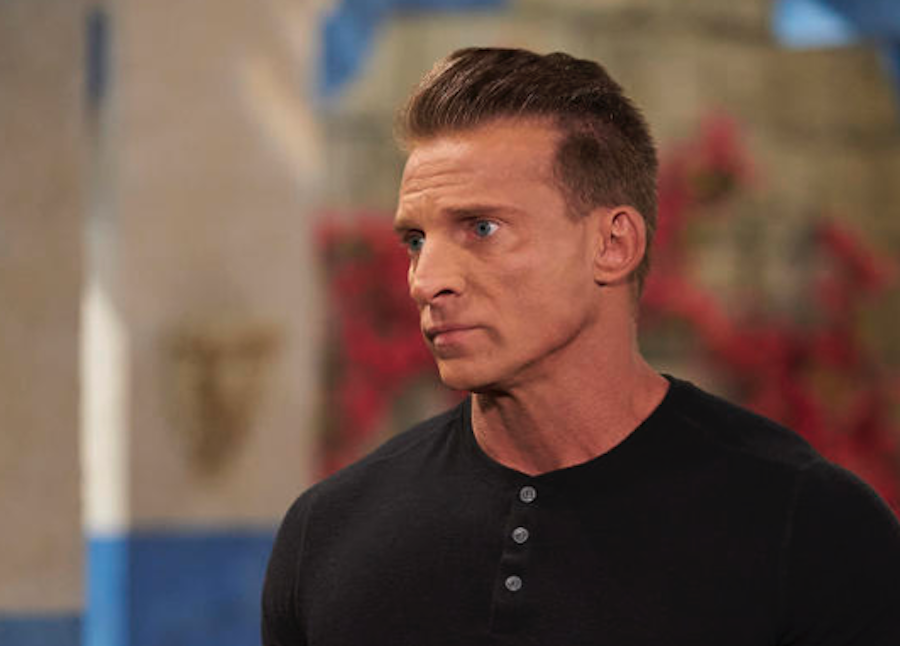 Days of Our Lives star Steve Burton has no choice but to roll with the punches these days. The actor, who has recently reprised his role as Harris Michaels on Beyond Salem, says that he's actually grateful that life has been throwing him so many curveballs lately. Here's what you need to know.
Days of Our Lives Spoilers: Steve Burton Is Rolling With The Punches
As many fans know, Steve was forced to pull the plug on his marriage after it was revealed that his estranged wife got pregnant with another man's baby. If that weren't enough, he also lost his job at General Hospital for refusing to comply with the ABC network's vaccine mandate. And now in an interview with Fox News, Steve says that he's doing his best to move forward in his life, despite all of the obstacles that he's had to overcome.
"Obviously life can throw you curveballs, and it's really, in life, how you handle things," Burton told Fox News Digital. "And I just always find a way to be grateful. And, you know, gratitude is number one for me. And I'm so grateful still to be in a medium that is around after 50 plus years that Deidre and I get to sit here on a zoom and talk to you about still working in daytime and 'Days of Our Lives.'"
"I have hope. I have faith, and I'm just grateful," he added.
Days of Our Lives Spoilers: What's Next For Steve Burton?
Back in May, Steve was forced to clarify a few things after his wife Sheree Burton had shared a photo of what looked like a baby bump on her Instagram account. She wrote, "Life is full of surprises." 
But because the baby is not his, Steve then quickly wrote on his own Instagram account, "I wanted to clear something up. Sheree and I are separated. She recently announced that she is expecting her 4th child. The child is not mine. We are still co-parenting our three beautiful kids. We would appreciate privacy at this time. Much luv, Steve."
Earlier this month Steve pulled the plug on their 23-year marriage. Documents filed in Orange County Superior Court, state that property acquired by Burton prior to the marriage and after the date of separation, which was March 1, to be his. "All property acquired by [Burton] during marriage by gift or inheritance" should also be considered solely his, per the docs.
Let us know what you think by leaving us a line with your thoughts in our comments section below. General Hospital airs weekdays on the ABC network. Check your local listings for times.
Be sure to catch up with everything on GH right now. Come back here often for General Hospital spoilers, news and updates.