British Royal News: New Book Says That Meghan Markle Did Make Kate Middleton Back In 2018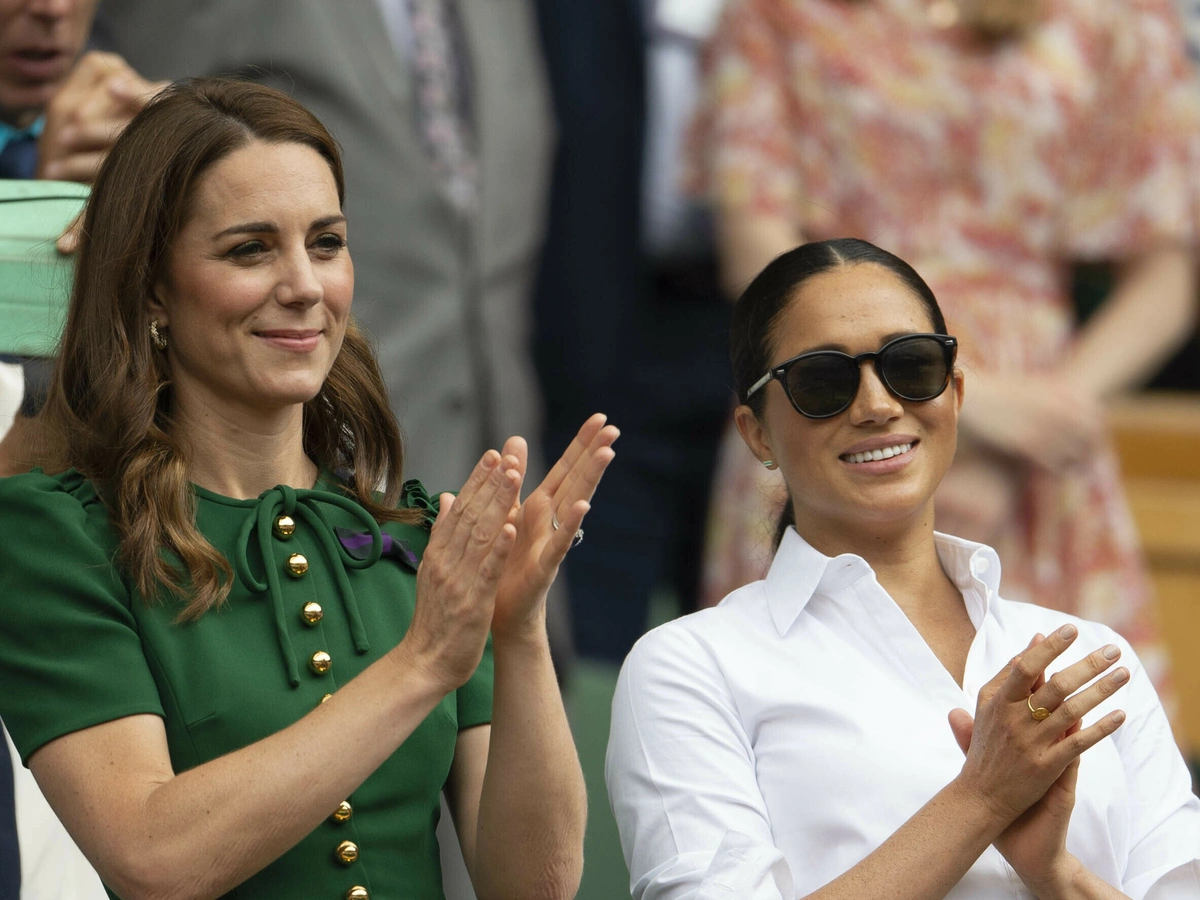 British Royal News says that this is a story that just refuses to die. It looks like everyone in the room must have cried a few days before Prince Harry and Meghan Markle's wedding for several different reasons. In fact, one new report suggests that Meghan did make Kate cry, after Meghan insisted that it was Kate who reduced her to tears right before the wedding. Here's what you need to know.
British Royal News: New Book Says That Meghan Markle Did Make Kate Middleton Back In 2018
Tom Bower's new book, "Revenge" suggests that Kate had burst into tears after a disagreement with her future sister-in-law over Princess Charlotte's hemline ahead of Harry and Meghan's royal wedding in 2018. To make matters worse, Meghan had compared Charlotte to her friend Jessica Mulroney's daughter Ivy, which didn't go over very well with the Duchess of Cambridge, either.
Tom wrote, "Some would say that Meghan compared Ivy [Jessica's flower girl daughter] favorably against Charlotte."
Yet, during her interview with Oprah back in March 2021, Meghan insisted that she was the one who cried right before her wedding. Not only that, but she also said that Kate had apologized and sent her flowers after their argument as well. She told Oprah at the time, "She was upset about something, but she owned it, and she apologized. And she brought me flowers.' It wasn't a confrontation, and I actually think it's… I don't think it's fair to her to get into the details of that, because she apologized. What was hard to get over was being blamed for something that not only I didn't do but that happened to me."
British Royal News: The Case Of The Crying Duchesses
Meghan added, "And the people who were part of our wedding were going to our comms team and saying: 'I know this didn't happen. I don't have to tell them what actually happened.'"
So far Buckingham Palace has not made any comments about the matter but seeing how Meghan had told her side of the story, it's doubtful that she will make a case for it again. Here's hoping that no one will bring up the case of the crying duchesses again.
In the meantime, let us know what you think with your thoughts in our comments section again. Be sure to catch up with everything on the British Royal Family right now. Come back here often for the British Royal Family news and updates.