British Royal News: Here's How Prince Harry And Meghan Markle Stand Financially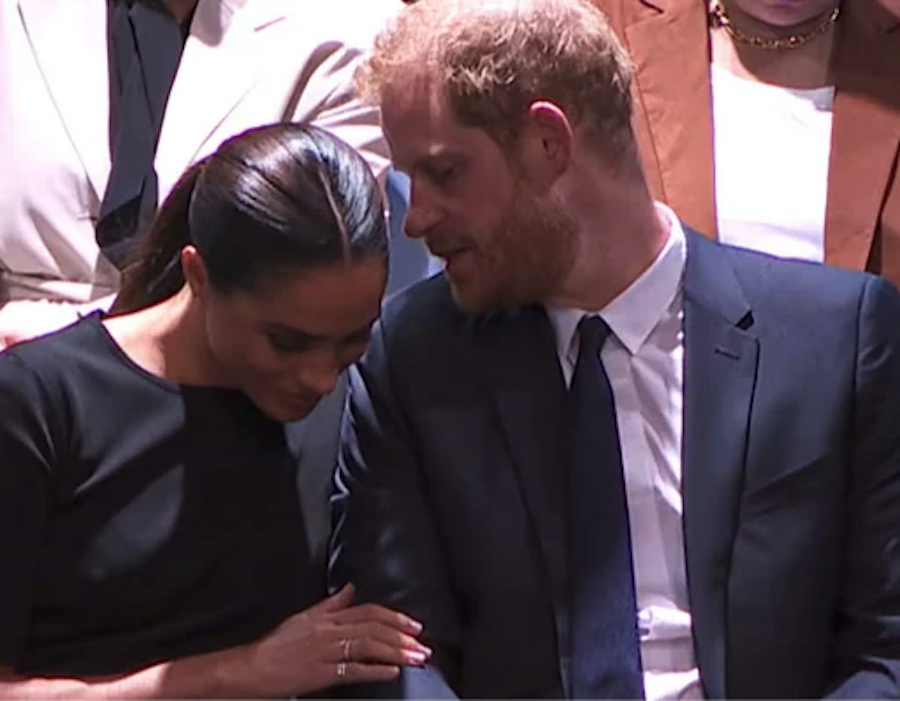 British Royal News says that when Prince Harry and Meghan Markle said that they wanted to be financially independent from the royal family, they sure as heck meant it. It's been well over two years since the Duke and Duchess of Sussex left their royal life in London behind and according to royal author and biographer Omid Scobie, they are doing pretty well for themselves, considering everything they have gone through. Here's what you need to know. 
British Royal News: Here's How Prince Harry And Meghan Markle Stand Financially
In his latest column about all things royal for Yahoo, Scobie says that both Prince Harry and Meghan Markle are doing very well for themselves, thank you very much. He writes, "As numerous others within the bubble of the family claimed at the time, Harry's ambition to cut himself off from the publicly-funded Sovereign Grant and continue a life of service would be impossible without the risk of accepting money from the "wrong" places (a situation several family members know all too well). But two years later, and without a penny from the British taxpayer, Harry has created the life he has long dreamed about. A life that, dare I say it, he couldn't have achieved if he remained a working member of The Firm."
Scobie also points out that Harry and Meghan have gotten a few wins thanks to Archewell, Travylyst, Sentebale, and Invictus. He continued, "After co-founding the Archewell foundation with Meghan in 2020, Harry has become involved in a variety of issues that working royals famously steer clear of, including the fight against misinformation and disinformation, the resurgence of the Black Lives Matter movement, supporting the Stop Hate For Profit movement, and even candid conversations about racism."
British Royal News: What's Next For Harry And Meghan?
Scobie also added, "Harry's global initiative for sustainable and ethical travel, Travalyst, is currently moving out of its pilot phase and already helping customers choose greener options while browsing flight listings on the likes of Google and Skyscanner. Just like the positive impact Sentebale has had on those affected by HIV/Aids in Southern Africa, and his Invictus Games on the global military community, Travalyst has the game-changing potential to help solve tourism's contribution to climate change and environmental damage."
In other words, it looks like the "real" life is suiting Harry and Meghan just fine. In the meantime, let us know what you think with your thoughts in our comments section again. Be sure to catch up with everything on the British Royal Family right now. Come back here often for the British Royal Family news and updates.