Meghan Markle Finally Speaks Out About Her Sister Samantha Markle's Defamation Suit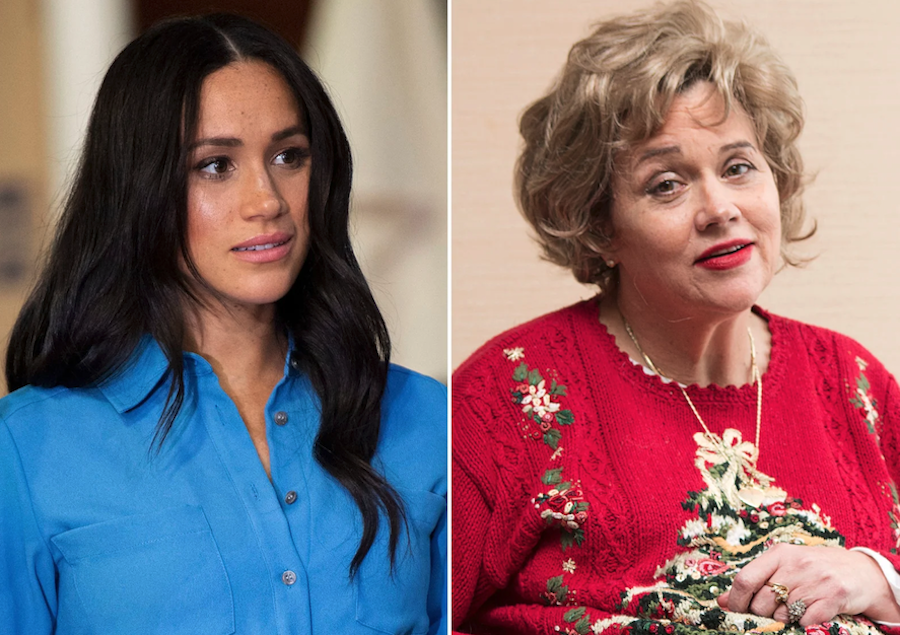 Meghan Markle has finally decided that her sister Samantha Markle's defamation suit against her is worthy of a comment. The Duchess of Sussex said that the lawsuit is "meritless" and is demanding that Samantha now cover her attorney fees, too. Here's what you need to know.
British Royal New: Meghan Markle Finally Speaks Out About Her Sister Samantha Markle's Defamation Suit
Samantha has decided to sue Meghan because of all the supposed "lies" she told during her interview with Oprah Winfrey last year. According to TMZ, Samantha claims that Meghan has been "trashing her" and spreading lies in order to distance herself from her estranged family even more. Samantha points out that during the interview Meghan claimed to be an "only child" even though she and Samantha share the same father, Thomas Markle, Jr. 
According to Us Weekly, Meghan Markle has alleged that her estranged sister  "deleted numerous specific factual allegations and exhibits from her original complaint," claiming that the facts would "completely undermine" Samantha's case. "Her "Indeed, in her desperation to save her case, Plaintiff quite literally fabricated one of the statements, as evidenced by the missing interview transcript."
British Royal News: Meghan Is Ignoring Her Sister Yet Again
Yet, Meghan has filed a motion to dismiss the defamation lawsuit, describing the case as "without merit" and based on allegations that are "demonstrably false." 
Back in 2021, Meghan insisted that she and Samantha were never really that close in her interview with Oprah. She said, "I grew up as an only child, which everyone who grew up around me knows, and I wished I had siblings. I would have loved to have had siblings. [She] changed her last name back to Markle in her early 50s … only when I started dating Harry. So, I think that says enough."
So far Samantha herself has not made any comments about the allegations made against her. Not only has Meghan not seen or spoken to Samantha in years, but she's also been estranged from her father Thomas Markle ever since he failed to show up to her royal wedding to Prince Harry back in 2018.
In the meantime, let us know what you think with your thoughts in our comments section again. Be sure to catch up with everything on the British Royal Family right now. Come back here often for the British Royal Family news and updates.