General Hospital News: Nancy Lee Grahn Shares Her Praise For Disney For This Reason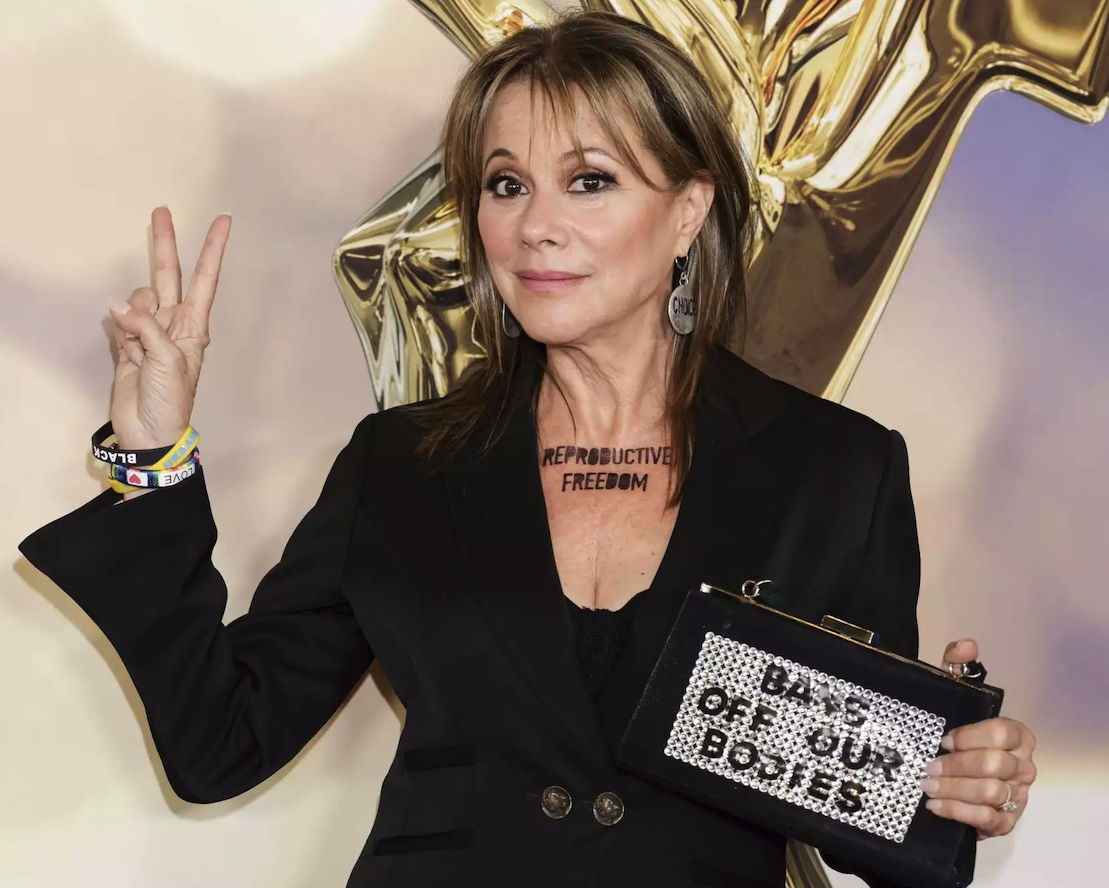 General Hospital star Nancy Lee Grahn is sharing her praise for Disney and especially after the company made a promise to cover abortion travel costs. This comes after the Supreme Court voted to overturn Roe vs. Wade, which will make abortion almost inaccessible across the country. Here's what you need to know.
General Hospital News: Nancy Lee Grahn Shares Her Praise For Disney For This Reason
Nancy has made her views on reproductive rights pretty clear. At the Daytime Emmy Awards, she wore a stamp that said "Reproductive Freedom" across her chest and a purse that said, "Bans off Our Bodies." This is in response to the Supreme Court's decision to overturn Roe vs. Wade. Nancy told People that she knew that the spotlight was going to be on her and that's why she decided to make a bold fashion statement.
Now, when it comes to her employers at Disney, Nancy took to her Twitter account to write, "Very very proud to work  @Disney for what is now 26 yrs. They've not only made it possible for me to have my Kate & raise her in a privileged way as a single mom, but they care about women's health."
Of course, it didn't take long at all for both her fans and her followers to respond to her tweet. Many of them wrote, "While many large corporations are getting praise (which is great), there many businesses doing the same thing without the recognition and without the huge budgets. Applaud every organization standing behind their employees!" along with, "You're very lucky. One of my lifelong dreams is to spend a day or a week with the GH cast at the studio and do some scenes with everyone. Just to see if I can act. I really hope it comes true someday."
General Hospital News: Nancy Lee Grahn Makes Her Thoughts Known
Another fan wrote, "Yes, but… while it would be impossible to close down the FL theme parks, green lighting projects to be filmed in states where cast and crew are literally unsafe must end now. Asking for a friend."
​​Let us know what you think by leaving us a line with your thoughts in our comments section below. General Hospital airs weekdays on the ABC network. Check your local listings for times.
Be sure to catch up with everything on GH right now. Come back here often for General Hospital spoilers, news and updates.