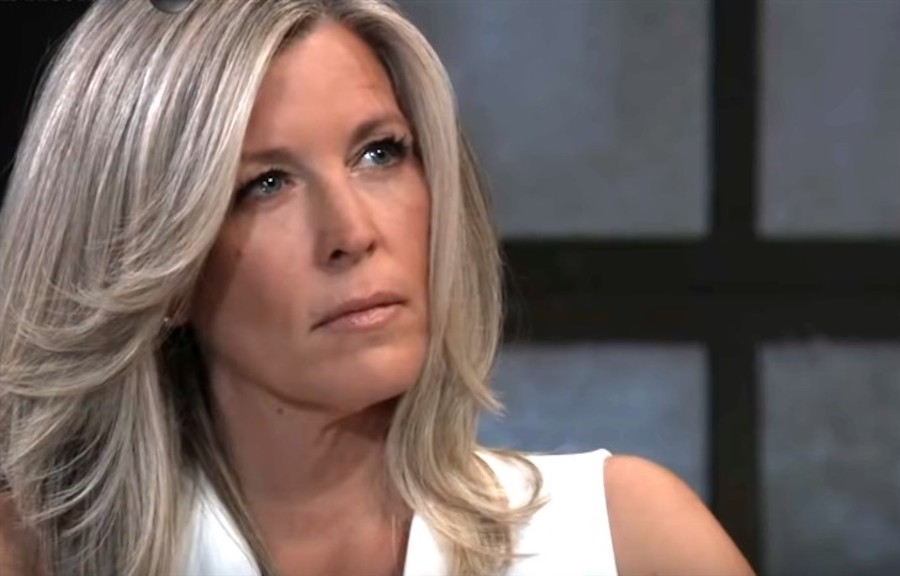 General Hospital spoilers say that for Carly Corinthos, life as she knows it will certainly change in the coming weeks. In fact, actress Laura Wright, who plays Carly on the hit ABC soap, says that fans are certainly going to be in for a huge surprise. Here's what you need to know.
General Hospital Spoilers: A Lot Of Life Changes Are Ahead For Carly
Speaking to Cleavland.com in a new interview, Laura Wright admitted that playing a mob boss' wife can certainly feel like a workout at times! She said, "It's amazing and exhausting to be Carly depending on the day because I'm also Laura and she has her life. It's really interesting, the difference between playing in Carly's world and being in Laura's world. But it's super fun and I love doing it. One of our writers explained Carly as the woman that everybody wants to be friends with and I was like, oh my God, I love that. It's so true."
If that weren't enough, Laura also said that there are going to be a lot of surprises in Carly's life, both personally and professionally speaking. While she couldn't say much, she did say, "She's just so passionate about the people she loves and cares about. A lot of changes are in store for Carly in many different ways, that's what I'll say."
General Hospital Spoilers: What's Next For Carly In Port Charles?
Of course, many fans have taken to social media to comment with, "I don't miss Ingo but I do miss Carly and Jax's chemistry and wish the writers had given them more romantic storylines together when they had the chance, Carly is more than just CarSon," along with, "We're with you Laura. Playing Carly may be exhausting for you, just like it was exhausting for us when they paired you with MB. At least Carly was somewhat entertaining paired with other men."
Another fan wrote, "Laura is a great actress and I loved Cassie on GL. But her Carly comes off so selfish, entitled, arrogant & abrasive moreso than Sarah Brown & Tamara Braun did when playing her. And given her past, she has zero room to be on her high horse. LW playing her with a slightly softer side & the writers toning down her flaws a bit would go a long way."
Of course, General Hospital fans will have to tune in to find out what happens next! Let us know what you think by leaving us a line with your thoughts in our comments section below. General Hospital airs weekdays on the ABC network. Check your local listings for times.
Be sure to catch up with everything on GH right now. Come back here often for General Hospital spoilers, news and updates.