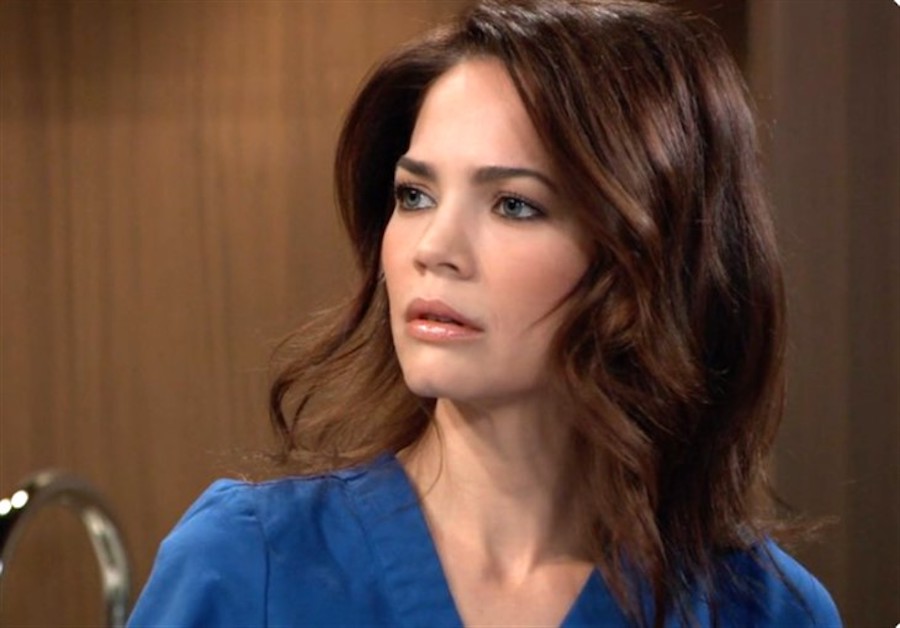 General Hospital news says that there might be a lot of drama in and around the fictional town of Port Charles, but for Rebecca Herbst, she wants to set the record straight. The actress has denied reports that she's been fired from the soap. Here's what you need to know.
General Hospital Star Rebecca Herbst Denies Rumors She Was Fired
Apparently, there was some speculation in the soap Twitterverse that Rebecca, who is best known for her role as Elizabeth Webber on the show, was let go by producers. Rebecca took to her Twitter account to clarify things by saying, "Well, hello there…just thought I'd shut down some rumors that have been circulating: I haven't been fired. I'm not on vacation. I don't have covid. My kids don't keep me from working. Nor do I have cramps (the best one yet). I hope you all have a great weekend!"
Of course, it didn't take very long for her fans and followers to weigh in on the matter. Many of them wrote, "She hasn't had a real storyline in 30 effing years. The actress is boring and she needs a break or she needs to go to another show. Even when they put her with Franco she wasn't on the show that much. The powers that be are never going to be invested in her character. I'm surprised she has as many fans as she does.Why didn't they put her with Josh Kelly?" along with, "The character and actress have been disrespected and mishandled for years!!! She is one of my favorites and many fans as well! Shame on GH for not realizing what a treasure she is!! Elizabeth is a beloved character and yet her screen time is diminished for horrible Esme and Nina who whines and pleads for sympathy. Add psychopath Ryan to the list of unnecessary characters."
General Hospital Star Rebecca Herbst Sets The Record Straight
And then there was this comment: "I have always wondered why she never tried to go on another soap. She's beautiful and very talented. I have no doubt that the other three remaining soaps will be more than happy to snatch her up."
Let us know what you think by leaving us a line with your thoughts in our comments section below. General Hospital airs weekdays on the ABC network. Check your local listings for times.
Be sure to catch up with everything on GH right now. Come back here often for General Hospital spoilers, news and updates.