Prince Harry And Meghan Markle Are Opening Their Home To Netflix Cameras After All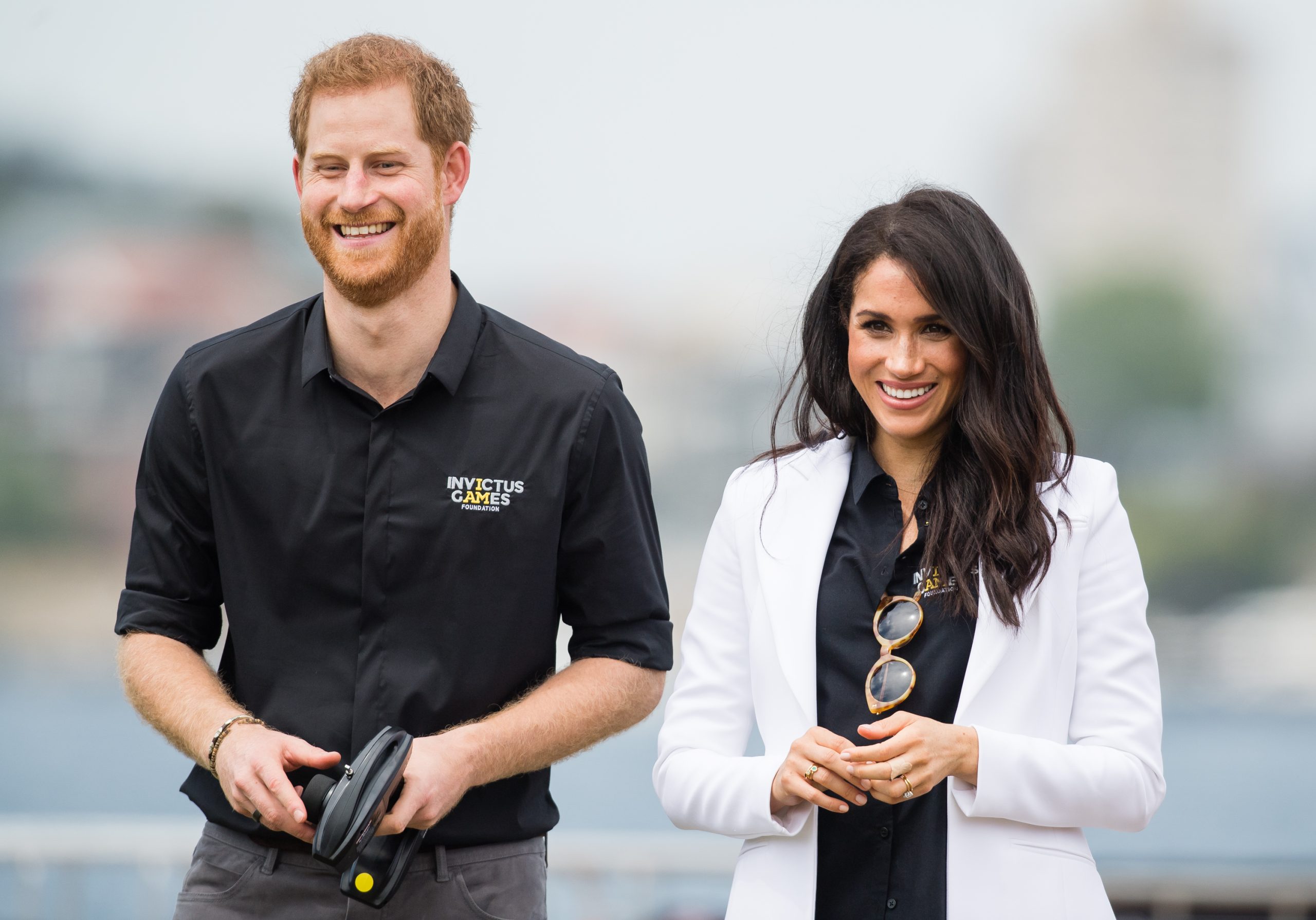 It looks like fans will be getting a glimpse into Prince Harry and Meghan Markle's home life in the near future. That's because there's a new report that says the Duke and Duchess of Sussex are filming a "at-home" docuseries for Netflix. In other words, they are certainly becoming the Kardashians of the royal reality television world, right? Here's what you need to know.
Prince Harry And Meghan Markle Are Opening Their Home To Netflix Cameras After All
According to a new report, fans will have the opportunity to keep up with the Sussexes. That's because Netflix will be getting an inside look at Harry and Meghan's life behind closed doors with an "at-home with the Duke and Duchess of Sussex-style" docuseries.
What's more, sources say that Netflix will debut the series sometime at the end of the year and during the same time as Prince Harry's much anticipated memoir. "The timing is still being discussed, things are up in the air," said one producer in the know.
Of course, many royal fans and critics alike have already taken to social media to weigh in about the matter. Some of them have commented with, "As for the docuseries itself….I think Page 6 is obviously trying to make it sound like the Sussexes are the next Kardashians but I bet its going to be much more about Archewell and the charities they work with rather than their home life. I can see it having more of an intro to archwell vibe than 'here are the Sussexes in California' vibe," along with, "I was hoping they would do a docu series with Harry's book or a Spotify series so this is actually perfect if it's included in there. Kinda like what Michelle did with her book though hers involved her book tour. Would the tabloids consider that reality tv too? Smh."
Prince Harry And Meghan Markle Are The New Royal Reality Stars
Another fan wrote, "I'm surprised they're doing a reality series. I didn't think they would open themselves to the criticism but it's their life. Then again they may as well do it since they're already attacked when they've barely been seen since the move. Since they have chosen to remain off social media, this is an excellent choice because Netflix has a global audience. A smart strategic move on this couple's part."
In the meantime, let us know what you think with your thoughts in our comments section again. Be sure to catch up with everything on the British Royal Family right now. Come back here often for the British Royal Family news and updates.