The Young and the Restless Spoilers: Here's What You Can Expect To See From Mariah And Tessa's Wedding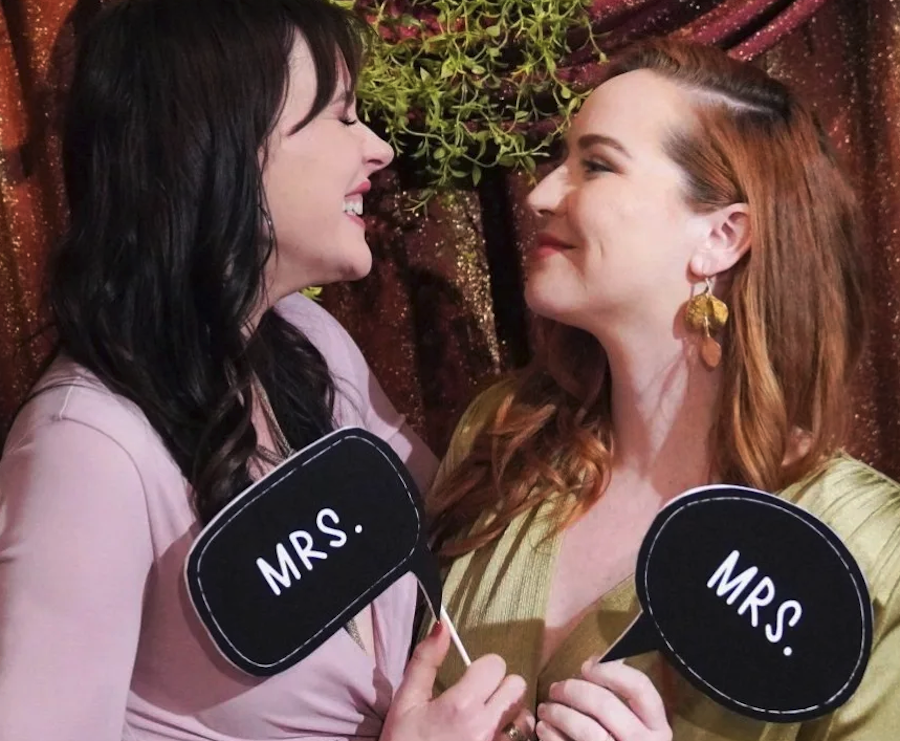 The Young and the Restless spoilers say that Genoa City is feeling the love these days! That's because two fan favorites, Mariah and Tessa, are about to tie the knot! Luckily we've got all of the details that you need to know right here. Keep reading below!
The Young and the Restless Spoilers: Here's What You Can Expect To See From Mariah And Tessa's Wedding
Speaking to Soaps in Depth in a new interview, actress Cait Fairbanks, who plays Tessa on the hit CBS soap, admitted that their on screen wedding is beginning to feel like a real off screen wedding! She put it this way, "Like we're actually getting married." If that weren't enough, both women couldn't help but wonder out loud how it would feel to have (Michael Mealor) were to officiate a wedding in real life. Her co-star Camryn Grimes joked: "He would have a lot of explaining to do to [my fiancé] Brock!"
That said, both Cait and Camryn said that they are absolutely happy with the way their wedding episode came out. In fact, they are super happy to see it air! "That was on our mind the entire time," Grimes confessed. "As long as they don't hate us at the end of this, we'll have done it. But they're incredible fans and they're so loyal. And honestly, their support and their love and excitement for this couple is kind of what made the event so important and so special. Their eyes, we knew, were gonna be on us. So it just made everybody work that much harder."
What's more, Camryn also said that filming the episodes were no walk in the park as they had to film more than 16 hours on some days. "They're just extremely taxing," she said, "but the group of people that were in attendance… I came home tired but I was never grumpy or grouchy. We were just having fun the entire time."
The Young and the Restless Spoilers: What's Next For Teriah?
Even with that said, both ladies credited Y&R director Steve Williford for making the episode the hit it will definitely be with fans. "He really was giving us these really beautiful pep talks," she smiled. "And I really think that actually 100% got me through the day. We had these beautiful reminders throughout the day about how important this was. And that really changed the way I performed that day for sure."
In the meantime, let us know what you think by leaving us a line with your thoughts in our comments section below. The Young and the Restless airs weekdays on the CBS network. Check your local listings for times.
Be sure to catch up with everything on Y&R right now. Come back here often for The Young and the Restless spoilers, news and updates.