General Hospital Spoilers: Liz Believes That Franco's Ghost Is Trying To Tell Her Something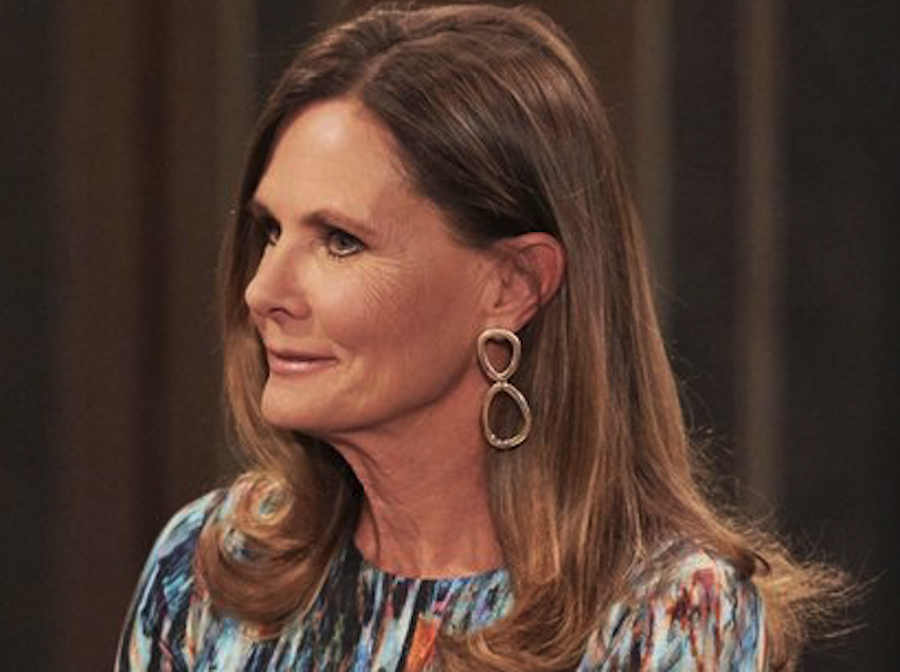 General Hospital spoilers say that Elizabeth has every reason to watch her back. That's because she is growing more and more concerned that her stalking is getting more violent as she is beginning to think that the unthinkable might be happening at that Franco's ghost could be trying to haunt her and her family. Keep reading below for all of the spoilers you need to know.
General Hospital Spoilers: Liz Believes That Franco's Ghost Is Trying To Tell Her Something
According to the latest issue of Soap Opera Digest, Liz and Finn run into Lucy, who is maybe the one person in her life that might be willing to understand what Liz might or might not be seeing. In other words, Lucy believes in communication beyond the grave as Liz feels as though Franco is probably trying to tell her something.
Actress Lynn Herring, who plays Lucy on the hit ABC soap, puts it this way, "Lucy tells Liz about the conversation with Franco. Lucy kind of gets in a little trouble with Finn because as a doctor of science, he thinks that this stuff is completely off the wall. He kind of lets Lucy have it about, 'Why would you tell a young boy all this mumbo jumbo?' But it's really what Lucy believes."
General Hospital Spoilers: What's Next For Liz?
General Hospital spoilers say that once the women find a moment to be by themselves, Liz tells Lucy that there's a chance that she is being haunted by Franco's ghost. That's when Lucy tells her to go speak to a medium. To some extent, Lucy believes that Franco might be sending Liz a message beyond the grave and that she needs to find out what it is sooner rather than later. Previews Lynn, "It's a lovely scene. Lucy has always had a connection to the spirit world and she tells Liz not to discount this."
In other words, fans are going to have to tune in this week to find out what will hapepn next! Meanwhile, let us know what you think by leaving us a line with your thoughts in our comments section below. General Hospital airs weekdays on the ABC network. Check your local listings for times.
Be sure to catch up with everything on GH right now. Come back here often for General Hospital spoilers, news and updates.