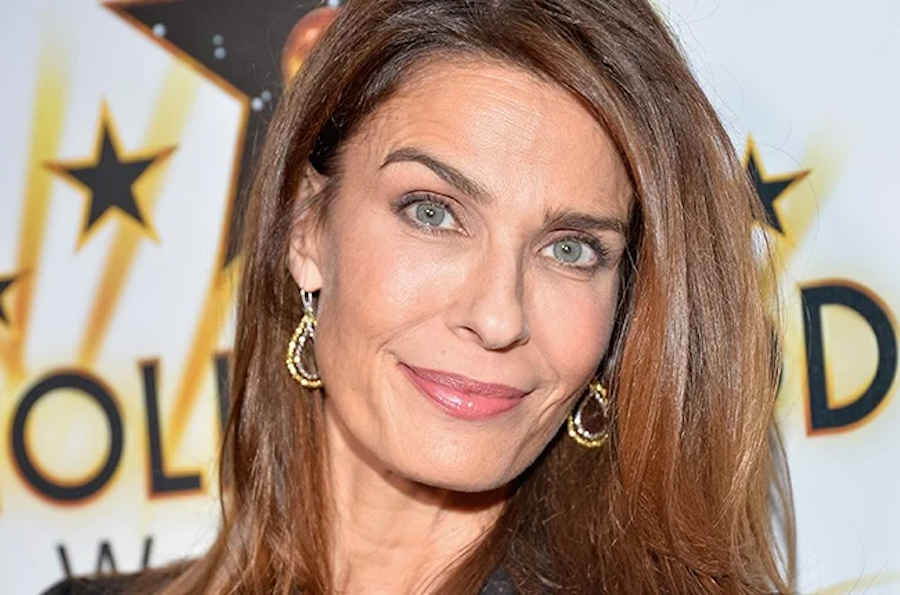 Days of Our Lives comings and goings say that we've got big news for Kristian Alfonso fans! That's because the actress, who is best known for her role as Hope Brady, is coming back to Salem. But for those wondering if she's going to be a part of all the day-to-day action, she and Peter Rickell (Bo Brady) are actually going to reprise their roles for the Peacock spin-off Beyond Salem. Here's what you need to know.
Days of Our Lives Spoilers: Kristian Alfonso Returns To Salem!
According to the latest edition of Soap Opera Digest, Kristian will be on hand for a five-episode run of Beyond Salem. While not many details have been made available for what's in store for Hope, it seems like everyone is just as excited that she's coming back! "We are beyond thrilled to be partnering with Peacock again to produce a second chapter of DAYS OF OUR LIVES: BEYOND SALEM," said Executive Producer Ken Corday in a statement. "Being able to build off of the storylines from Days of our Lives to create another exciting series for the audience brings myself, the Corday Productions team, and the cast so much joy. I cannot wait for the fans to see what we have in store next!"
Back in October 2020 and in an interview with Glamour Magazine, the brunette beauty said that during her long run on the hit NBC soap, she's certainly learned a lot of lessons along the way, but if there's one that stands out the most, it's being loyal. Kristian told the publication, "I actually really thought about leaving Days four years ago. And I didn't. I stayed. Ken Corday asked me not to leave, so I stayed for him. I don't regret my decision because Ken Corday has been truly wonderful to me. I love his family. I love his wife. I've always felt such great love and support from the Corday family. So I have no regrets about staying. Sometimes things happen in families and you need to take a breather, but that doesn't mean your love diminishes."
Days of Our Lives Spoilers: Hope Brady Is Back
Krisitan also said that no matter how big or how successful you become, you always still have to work hard or at least just as hard as you did during your first day on the job. She said, "Sometimes, on the weekend, I'd be sitting at the kitchen table all weekend thinking about how I'm going to learn all this dialogue, because it would be so much. But I have to be prepared. Days was paying me a very generous salary, so I wanted to make sure they got even more for their money. And because it's a total workout to memorize all that dialogue, I even hired someone to come to the house and run dialogue with me the last few years. That way, when I walked onto set on Monday mornings, I knew all eight and a half episodes."
Needless to say, Days of Our Lives fans will have to tune in to find out what will happen next. In the meantime, let us know what you think by leaving us a line with your thoughts in our comments section below. Days of Our Lives airs weekdays on the NBC network. Check your local listings for times.
Be sure to catch up with everything on DOOL right now. Come back here often for Days of Our Lives spoilers, news and updates.