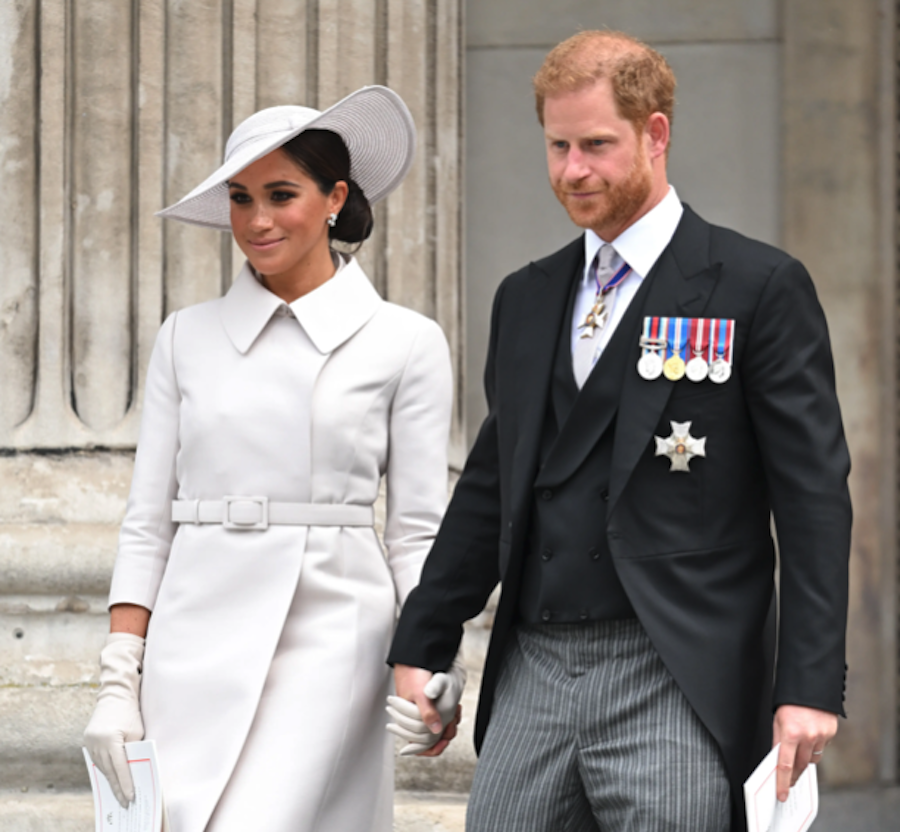 British Royal News says that she almost got what she wanted, right? There's a new report that suggests Meghan Markle wanted to be Hollywood's Princess Diana when she married her husband, Prince Harry. But unfortunately, that never happened. Here's what you need to know.
British Royal News: Meghan Markle Wanted To Be Hollywood's Princess Diana
According to a new book by royal author Tom Bower called "Revenge: Meghan, Harry and the War Between the Windsors," things were pretty bad between Meghan and the royal family before her wedding to Prince Harry in 2018 and certainly after it, too. Apparently, Prince Charles was super upset that Meghan's father Thomas Markle kept making television appearances criticizing the royals. Charles once even told Harry, "Can't she just go and see him and make this stop?"
If that weren't enough, Meghan Markle was also upset that the tabloids kept comparing her to her sister-in-law Kate Middleton and that Buckingham Palace did nothing to defend her against salacious headlines. What's more, the royals were none too happy when Meghan decided to announce that she was pregnant with the couple's first child at Princess Eugenie's wedding in October 2018.
The book also claims that during Harry and Meghan's tour of Australia that same year, "the couple's resentment of the royals and delusions of grandeur convinced them that Meghan could pick up where Harry's mother left off in terms of garnering goodwill from the public."
British Royal News: Meghan Felt Helpless Behind Closed Palace Doors
Many royal fans and critics have weighed in on the matter on social media with comments such as, "Meg also didn't understand what it entails to be a member of the royal family. Those born to it, from an early age, learn how to move, sit, stand, smile, what to use at the dinner table, how to curtsy, walk, talk, and a thousand other little things. They learn what's expected of them in local, foreign, and domestic affairs. They learn how to treat their staff, what's expected of them in public and on and on…Look how long it took Kate to say 'yes' to William and while not from that level, she's still from a higher station and understood all of that to come. Meg thought she could just waltz in and pretty much be the cartoon princess who takes over and does whatever and everyone would love her."
In the meantime, let us know what you think with your thoughts in our comments section again. Be sure to catch up with everything on the British Royal Family right now. Come back here often for the British Royal Family news and updates.