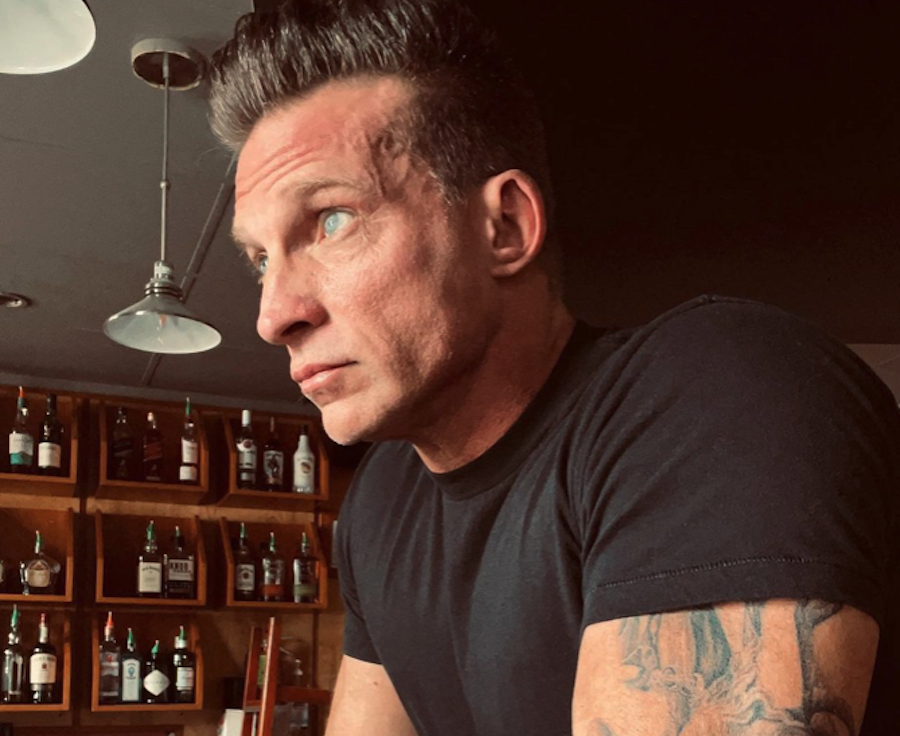 General Hospital alum Steve Burton (ex-Jason Morgan) has a new vision – and yes, that's a good thing indeed! Unfortunately, both Steve and his co-star Ingo Rademacher (ex-Jasper Jacks) were let go from the soap because of their non-compliance of the network's vaccinate mandate, which has prompted a lot of people to wonder what both men are up to today. Here's what you need to know.
General Hospital News: This Is What Steve Burton's Vision Looks Like Now
Sharing a photo of himself looking out in the distance, Steve wrote, "Do you have a vision for you and your life? We all should. It's free and anyone can achieve anything. One of the most valuable things I've read and read every morning is "Do your thoughts, actions, behaviors align with your vision daily?" If not get rid of it. 1 Life. Don't Settle. Have a great day."
Of course, many of his fans commented on his pic with, "And this is why you my fav!!! Since day one of seeing you over 30yrs ago!!! Just love your energy!!! Come back to Michigan!!" along with, "Thanks appreciated that today. Still miss you on GH… I don't know if you would ever go back but your missed tons."
Another fan wrote, "I love your thought process, Steve. I am thankful for this platform for your inspiration and mindset. I'm so blessed at my age (mid 60's) to be able to still have dreams come true and help my children and grands dreams come true, as well."
General Hospital News: What's Next For Steve?
Meanwhile, Steve seems to be focusing on his family life and has hinted that he might start his own personal training business. In fact, he's even crowdsourced for ideas with his Instagram followers. Ingo, meanwhile, is also focusing on his family, renovating his camper van, and traveling across the country now that he has time for it. But whether or not he will step inside a studio again remains to be seen.
Meanwhile, let us know what you think by leaving us a line with your thoughts in our comments section below. General Hospital airs weekdays on the ABC network. Check your local listings for times.
Be sure to catch up with everything on GH right now. Come back here often for General Hospital spoilers, news and updates.