Days of Our Lives Alum Tyler Christopher Is Back At Work – Here's What We Know So Far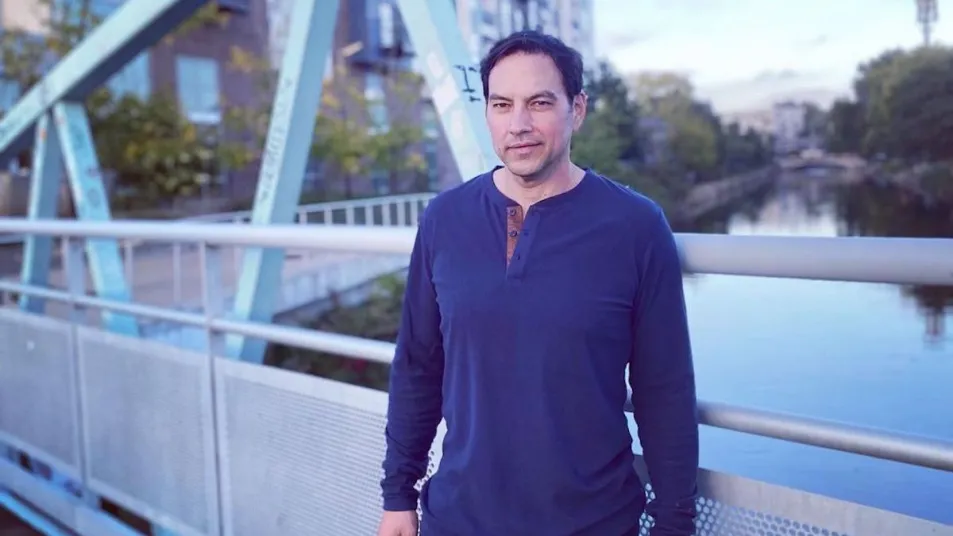 Days of Our Lives news say that it's a long time coming, but Tyler Christopher is finally back at work! And while no one knows if he'll be back to work on a daytime television set anytime soon, it looks like the actor is back on a film set, regardless. Here's what you need to know.
Tyler, who recently made the move from Los Angeles to San Diego, posted a photo of himself dressed in a suit as a makeup artist powdered his face. He captioned the post – which he later deleted – with a simple, "New look int studio." If that weren't enough, fellow actor Ashford J. Thomas also shared a behind-the-scenes photo of the cast and crew of a new feature with Tyler in the background.
Days of Our Lives Alum Tyler Christopher Is Back At Work – Here's What We Know So Far
While there's no doubt that a lot of fans want to know what's going on, Tyler has made it no secret that he's willing to be back doing what he loves again, and that's acting. Earlier in the month he shared a highlights reel of his character Stefan DiMera causing some major trouble in Salem for other people like Gabi DiMera (Camila Banus). He captioned the highlights reel with, "A villain is just a victim whose story hasn't been told."
If that weren't enough, Tyler shared a photo of him reading scripts in one of his Instagram stories. Now, whether it was a script for a soap or for another television production, he did not say, but it's enough to get his fans excited about his future. We have a feeling that we will be seeing Tyler back on the small screen back sooner rather than later. Until then, we will just keep our fingers crossed! Tyler's fans can't wait to see him back in action again.
Days of Our Lives Alum Tyler Christopher Has A New Project In The Works
Of course, fans will have to tune in to find out what will happen next for Tyler and DOOL! In the meantime, let us know what you think by leaving us a line with your thoughts in our comments section below. Days of Our Lives airs weekdays on the NBC network. Check your local listings for times.
Be sure to catch up with everything on DOOL right now. Come back here often for Days of Our Lives spoilers, news and updates.