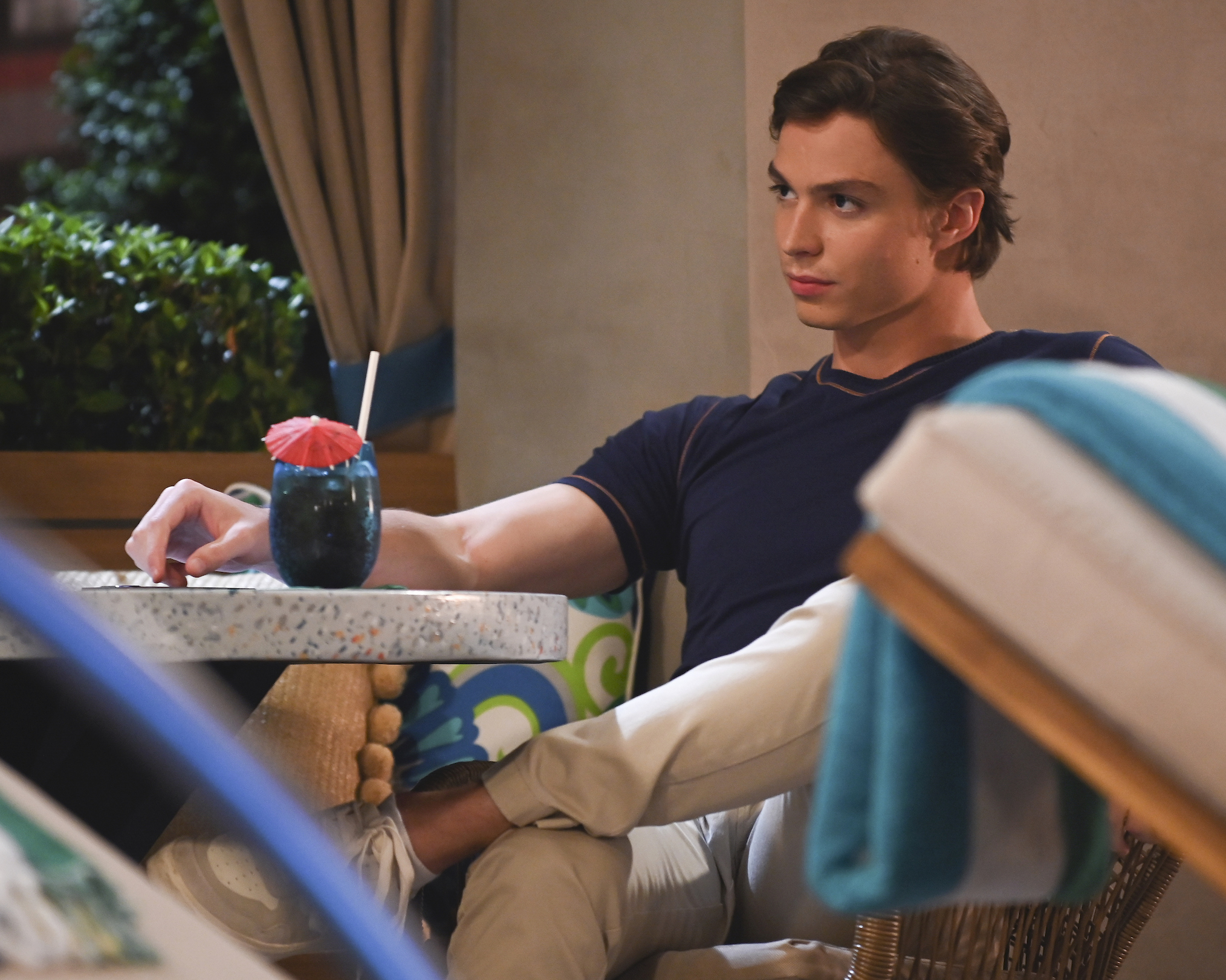 General Hospital viewers who are fans of Nicholas Chavez (Spencer Cassadine) have something to look forward to. That's because the handsome and talented actor has a new film coming out and luckily, he's sharing all the details his fans need to know about it. Keep reading below for all that you need to know!
General Hospital News: Nicholas Chavez Opens Up About His New Project
Nicholas announced on Twitter that his new film called "Crushed" is now available on Twitter. He wrote, "If you're not willing to change yourself completely for Jason Curtis… is it even love?"
Of course, it didn't take long at all for his fans to respond to his tweet. Many of them wrote, "This should have totally been a series. It feels like it should keep going. So many different stories to tell," along with, "We all have been through a Jason Curtis. He happens."
Meanwhile, Nicholas recently opened up about what's in store for his character Spencer and Esme. Speaking to Celebrity Page in a new interview, Nicholas admits that being convicted of stalking Ava Jerome (Maura West) hasn't changed his mind about his father's wife at all as he still thinks she's up to no good.  "To go to prison, even a minimum-security prison, you know, that might as well be Guantanamo Bay for him," Chavez laughed. "So he's constantly evaluating and reevaluating all of these different circumstances in his life."
And then of course there's the issue of Spencer and his relationship with Esme and how Trina fits in the picture of all this. "I've been a 'Sprina' stan since day one," the actor confided. "The on-screen chemistry that I have with Sydney [Mikayla, Trina] and that Spencer has with Trina is palpable."
Heck, even General Hospital fans have said that they would love to see Spencer with Trina! Esme really needs to leave the picture, right? Nicholas also says that it will be a long time before things get better between him and his father, Nikolas Cassadine (Marcus Coloma), if ever at all. "There's been way, way, way too much that's gone on here for Spencer to come back and grovel for any sort of relationship," Chavez explained. But even if Nikolas is the one doing the groveling, will Spencer change his attitude?
General Hospital News: What's Next For Spencer?
Let us know what you think in your comments section below. Also, don't forget that General Hospital airs weekdays on the ABC network. Check your local listings for times.
Be sure to catch up with everything on GH right now. Come back here often for General Hospital spoilers, news and updates.