The Bold and the Beautiful POLL: Is Sheila Going To Get Even Worse?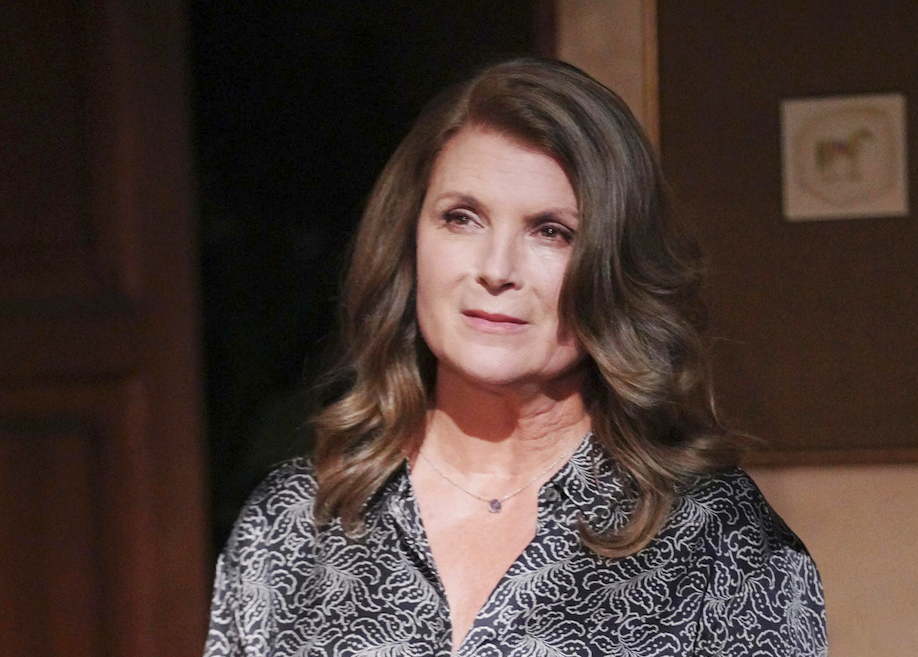 The Bold and the Beautiful spoilers say that we haven't seen a villain like this in this fictional town of Los Angeles in a very long time. Sheila Carter (Kimberlin Brown) seems to be on a warpath as she's not only spiking other people's drinks, but she's also shooting them, too! This has prompted a lot of people to wonder if she's even going to get worse in the coming weeks. Keep reading below for all of the spoilers you need to know.
The Bold and the Beautiful POLL: Is Sheila Going To Get Even Worse?
When it comes to a person like Sheila, there's no doubt that she's the kind of person who will stop at nothing to get what she wants. But what exactly is it that she wants right now? A place in her son's life? Recognition within the Forrester family? Or just cold-blooded revenge. 
The Bold and the Beautiful spoilers say that while in a dark alley with Steffy Forrester (Jacqueline MacInnes Wood), Sheila's biological son Dr. John Finnegan gets in the middle of their fight and before he knows it, his mother shoots him with a fun. Talk about awful timing, right? 
Of course, many The Bold and the Beautiful fans have commented on the matter with, "Sheila being Sheila. You have to give it to Kimberlin Brown. She does crazy well. Didn't she kiss her own daughter when Sheila was in jail? Anyhoo, I thought she was going to kiss JMW because they were that close to each other. Hysterical! I do have one question but didn't Steffy already tell Finn about the switching of the labels before seeing Sheila? I thought Steffy was going to tell Sheila that but then she didn't. Either I made that up or Steffy wanted to hold onto that information. If so, if Steffy goes missing Finn will know whom to look at first, right?"
The Bold and the Beautiful POLL: What's Next For Sheila?
Another fan wrote, "I sort of feel the same way but Sheila is now BB character because Sheila has been on as BB longer then YR. I do wish Lauren would come for guest appearance on BB and find out. But I do have admit I did love the scene through, KB knows how to play crazy ass Sheila," along with, "I don't negate that Kimberlin Brown isn't capable of portraying Sheila to her strengths, but the writing has been nothing close to what Sheila is as a character, because Bradley Bell is only capable of plot-driven bull."
That said, fans will have to tune in to find out what will happen next! In the meantime, let us know what you think by leaving us a line with your thoughts in our comments section below. The Bold and the Beautiful airs weekdays on the CBS network. Check your local listings for times.
Be sure to catch up with everything on B&B right now. Come back here often for The Bold and the Beautiful spoilers, news and updates.