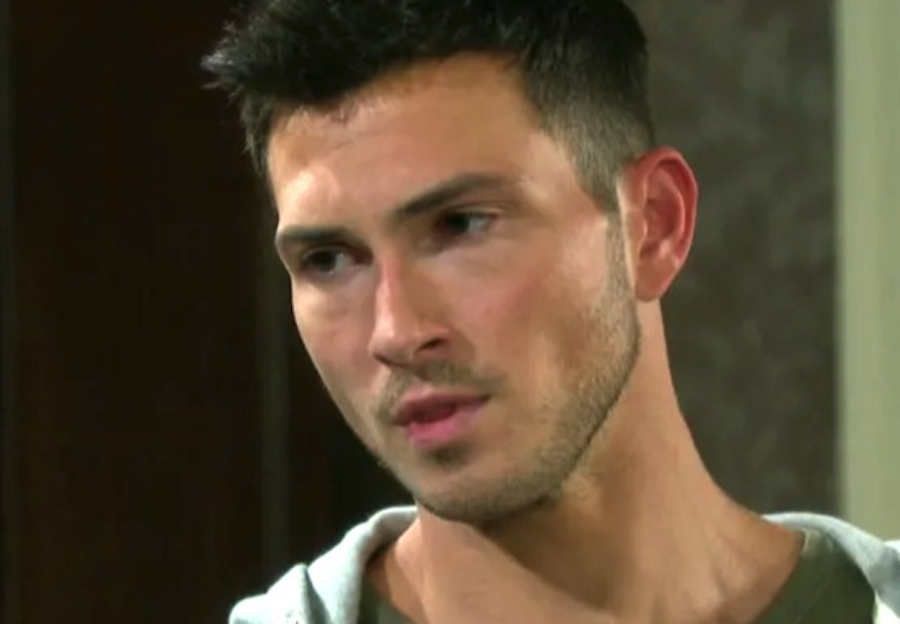 Days of Our Lives spoilers say that Ben Weston might think that he's someone who always has things under control, but it looks like he still has a lot to learn in life, especially when it comes to all of the paranormal activity in this fictional town of Salem. Keep reading below for all of the spoilers you need to know.
Days of Our Lives Spoilers: Allie Has Ben Under Her Thumb
According to the latest edition of Soap Opera Digest, Ben gets a little sleepy after taking a sip of Allie's drugged tea. His vision becomes blurry and before he knows it, Allie reveals to him that she is Satan and that she's come back for Ciara's baby.
Speaking to the publication in a new interview, actor Robert Scott Wilson, who plays Ben Weston on the hit NBC soap, says that his character has to really dig through all of the blurriness to figure out what is going on. Robert puts it this way, "He's completely out of it. He's looking at Allie, and she has these glowing eyes that say everything that needs to be said. Ben realizes the devil has now switched places. It's right in front of him and inside of his own house. He has this realization of what's just happened."
Days of Our Lives spoilers then say that Allie will stash Ben into the DiMera crypt with Johnny and before leaving uses Ben's hand to write a note. Later, Ciara discovers that her husband is missing and finds the note. When she returns home, she is horrified to find Evan standing next to what looks like Ben's body.
Days of Our Lives Spoilers: What's Next For Ben?
Robert teases, "Ben will never kill again. He has changed but realizes the realness of him possibly being killed. But even though he may be on this way out, he's still thinking about Ciara and their baby. He'll die for that cause, if he has to. He just wants to make sure Ciara and the baby are okay. He wants to save his baby and his family."
In the meantime, let us know what you think by leaving us a line with your thoughts in our comments section below. Days of Our Lives airs weekdays on the NBC network. Check your local listings for times.
Be sure to catch up with everything on DOOL right now. Come back here often for Days of Our Lives spoilers, news and updates.