Royal Fans Angered Over The Sight Of Prince Andrew And Prince Philip's Memorial Service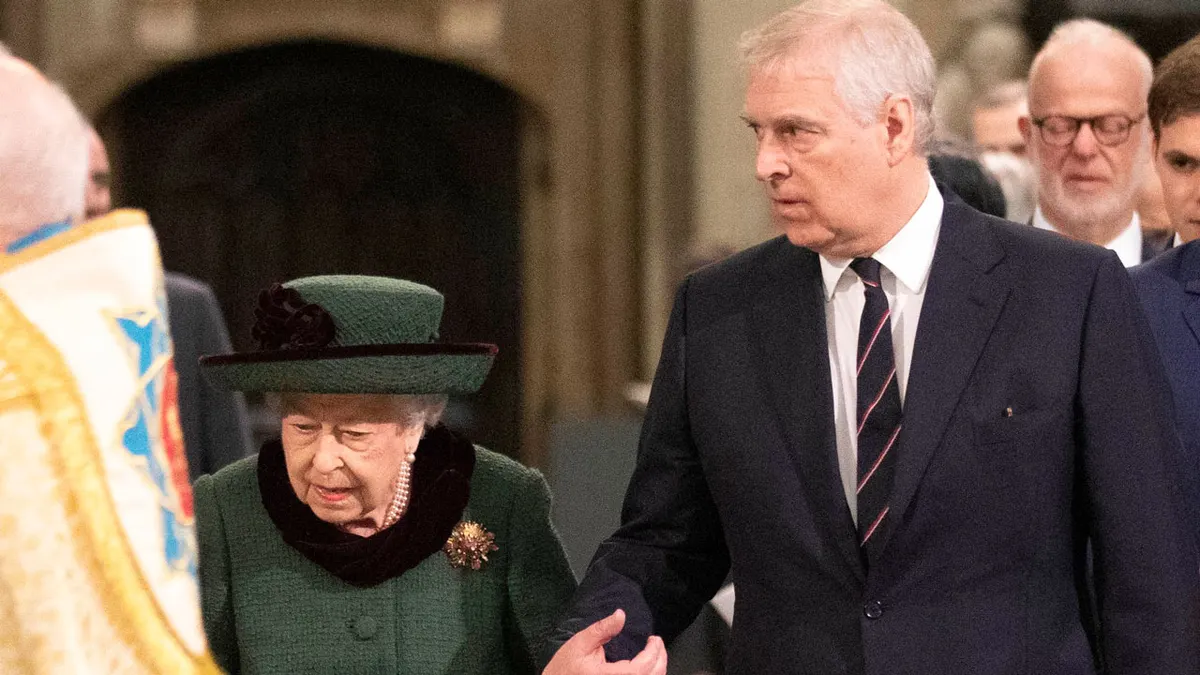 He should have sat this one out. Apparently the British public is none too pleased that Prince Andrew attended his father Prince Philip's memorial service this week. And while the Duke of York does have every right to be there, a lot of people are still appalled over the fact that he was seen escorating his mother Queen Elizabeth in full view of the cameras. Here's what you need to know.
Royal Fans Angered Over The Sight Of Prince Andrew And Prince Philip's Memorial Service
According to People, Queen Elizabeth insisted that she were to be escorted by her "favorite" son Andrew, despite the fact that it's only been a few short weeks since he's settled his sexual assault lawsuit. 
"It shows she wholeheartedly loves and believes her son," says royal commentator Robert Jobson. "As she did when she made a statement about Camilla being Queen's Consort, many people will now accept the Queen's word and judgment."
"It does make some sense that he accompany her because he doesn't have a partner. A settlement has been paid but he's guilty of nothing in the eyes of the law," he adds. "She has faith in Andrew. Even if he disappears from public life, he's been able to pay tribute to his father, who after all, was very proud of his service in the Royal Navy, where he fought in the Falkland Islands conflict."
British Royal News: What's Next For Prince Andrew?
Of course, it didn't take long at all for royal fans and critics alike to weigh in on the matter. Many of them took to social media to write comments such as, "What an ugly mess. Andrew is protected for the rest of his life..won't matter once the Queen dies because she'll have put safe guards in place. Wouldn't be surprised if she left all her money to him. Smh," along with, "I guess it would be weird for Andrew to not attend his own father's memorial but to be front and center like that with the Queen? Oh my god. I am actually shocked by this."
Another critic wrote, "Yes, the Queen, in her oblivion, believes if she shows her maternal and moral support for Paedrew, he will be accepted back into society. Still, I can't begrudge his attendance at this service honoring his father, as a general principle. If he's on the BP balcony for the Jubbly events, that's another thing entirely. This rapist should be in prison, if the RF can't contain him to basic house arrest, they're as corrupt as he is."
In the meantime, let us know what you think with your thoughts in our comments section again. Be sure to catch up with everything on the British Royal Family right now. Come back here often for the British Royal Family news and updates.