Former 90 Day Fiancé star Juliana Custodio is the latest to show support for Ukrainians during the ongoing invasion by Russia. Juliana, 23, appeared on season 7 of 90 Day Fiancé with her now-ex-husband Michael Jessen. While the couple is heading for divorce, Juliana has already moved on with her new boyfriend, Ben. Read on to find out what Juliana and Ben are doing to support the people of Ukraine.
90 Day Fiancé alum Juliana and new man Ben
Since her split from Michael Jessen, Brazilian beauty Juliana Custodio finally looks happy. This comes after a troubled past, involving abuse and human trafficking. In fact, Juliana once revealed that at one stage she was living on the streets.
It was after Juliana moved to Milan and became a successful model that she starred on 90 Day Fiancé with Michael. These days, she is expecting a child with her new boyfriend, Ben.
During February this year, Juliana shared a vlog on her YouTube channel to do a gender reveal. It seems she is expecting a baby boy with Ben and couldn't be happier. However, the couple is currently involved in helping Ukrainians in need.
Helping victims of Russian invasion
In one of her Instagram Stories, Juliana revealed that Ben is taking donations to help the victims of the ongoing Russian invasion of Ukraine. She wrote: "Hey Benjamin is in Warsaw," adding that he is at the train station "where the women and children from Ukraine are arriving."
The former 90 Day Fiancé star asked her 400,000 Instagram followers to donate to help the people displaced by the conflict. Juliana wrote, "If you would like to donate, we will buy whatever you like." She went on to ask potential donors to DM her for details.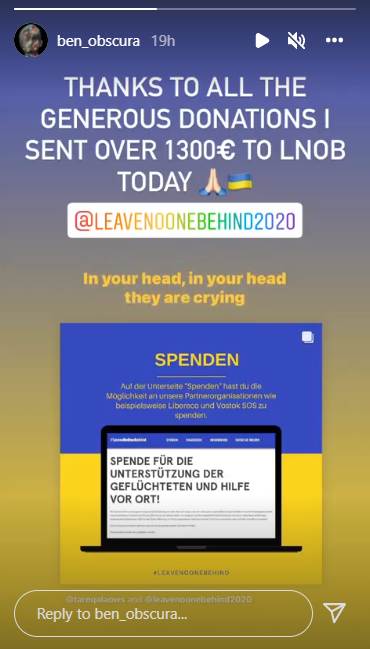 The former TLC reality star said that all donations will go directly to the victims while posting moving images taken at the station. Juliana also shared a photo of a tired child lying down on a bag. She said in her caption, "[It] is hard for me to see the kids in this situation."
Meanwhile, her boyfriend Ben shared similar images to his Instagram Story, asking people to "reach out to send necessary items." More recently, he shared another IG Story revealing the latest donations.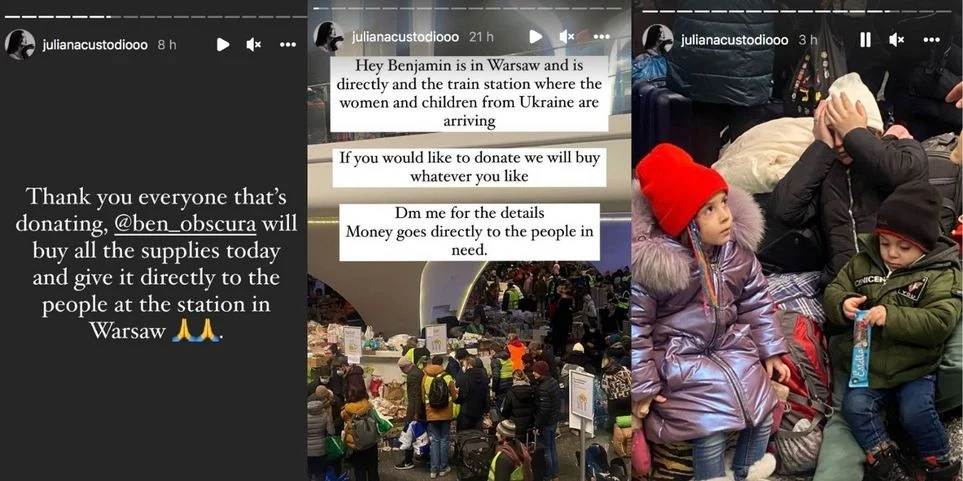 Besides Juliana and Ben, a number of other 90 Day Fiancé cast members are doing their best to help Ukrainians. Ukrainian native Yara Zaya has been raising awareness through her social media posts and an interview with Fox News. Meanwhile, Russian 90 Day Fiancé alum Varya Malina is donating her Cameo earnings to help Ukrainians in need.
Be sure to catch up on everything happening with TLC right now. Come back here often for 90 Day Fiancé spoilers, news, and updates.