The Bold and the Beautiful Spoilers: Here's What You Need To Know About Ridge And Carter's Relationship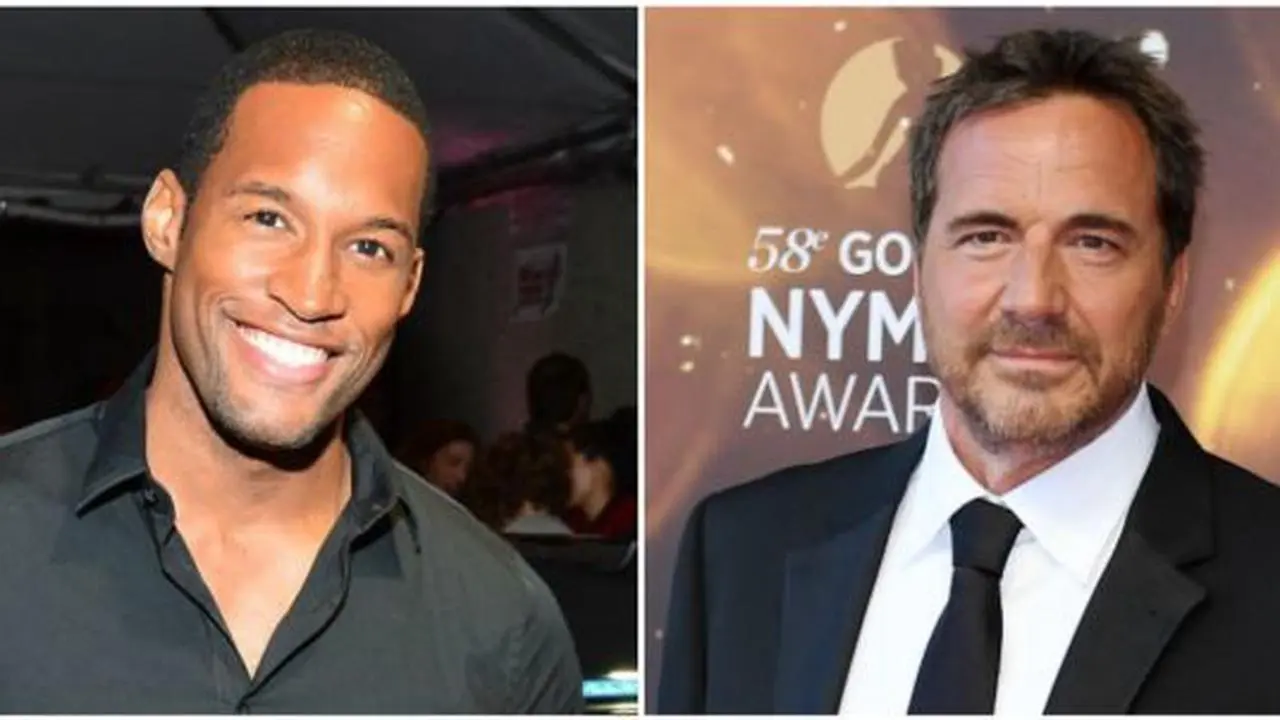 The Bold and the Beautiful spoilers say that these two handsome men have certainly seen it all in this fictional town of Los Angeles. And while a lot of relationships seem to come and go – of both the personal and the professional kind – it seems like nothing can stop Ridge Forrester (Thorsten Kaye) and Carter Walton (Lawrence Saint Victor) from being by each other's side. Here's what you need to know about their bromance!
The Bold and the Beautiful Spoilers: Here's What You Need To Know About Ridge And Carter's Relationship
In a new interview with Soap Opera Digest, Thorsten Kaye and Lawrence Saint Victor were both asked what a night out between their characters would look like. Thorsten replied with,  "Ridge would pick Carter up at the Venice loft, which Carter still hasn't paid for, drive to a steakhouse, only to find out that Carter is on a low-carb, nonfat diet. Again!" While Carter said, ""I think it would be a couple, or more, drinks at a bar or lounge — playing pool and talking a lot of trash."
When asked what draws Ridge and Carter together as friends, Lawrence replied with, "I think what draws Carter to Ridge is his strength and leadership, and how much Ridge cares for family. I think Ridge might be drawn to Carter because in the crazy world of Forrester Creations, Carter's just a regular dude. He's grounded and honest — or at least he used to be!"
The Bold and the Beautiful Spoilers: Thorsten Has All The Answers!
And of course Thorsten said, "Ridge gets drunk; Carter cries in his salad," but then added, "Well, if they're friends they must be compatible in some way. I guess they just found out they share a 'type' — married women with piercing blue eyes."
It's also been pointed out that Ridge often walks in on Carter while he's taking his shirt off in his office at Forrester Creations. Thorsten explained, "I think we all know why Lawrence is asked to take his shirt off. If I looked like that, I wouldn't even own shirts. But there is a price to pay for looking like a superhero. I'm sure there were times in his career when people thought that the way he looks is all he brings to the table. This might be a good time to remind everyone that this Superman flies on brains and heart. I'm so glad Lawrence is getting a chance to shine."
You just gotta love Thorsten's sense of humor, right? Ha! Needless to say, The Bold and the Beautiful fans will have to tune in to find out what will happen next! In the meantime, let us know what you think by leaving us a line with your thoughts in our comments section below. The Bold and the Beautiful airs weekdays on the CBS network. Check your local listings for times.
Be sure to catch up with everything on B&B right now. Come back here often for The Bold and the Beautiful spoilers, news and updates.