Queen Elizabeth Desperately Wants To Meet Great-Grandchild Lilibet In Person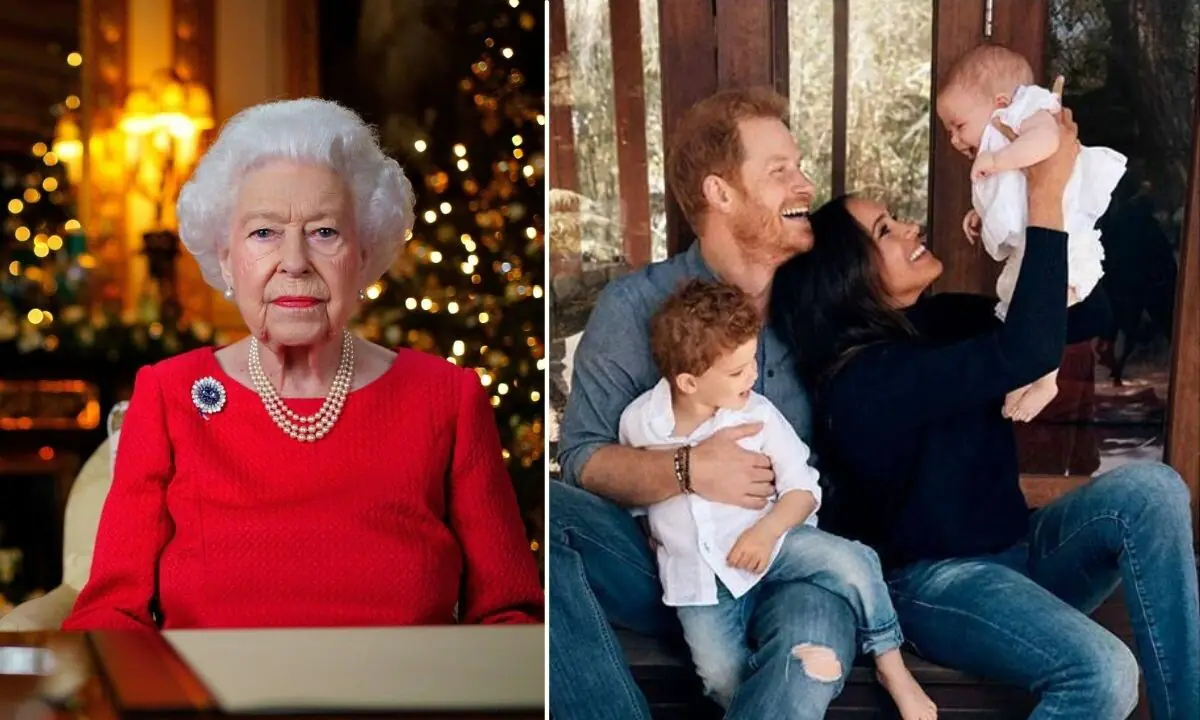 This shouldn't come as a surprise to anyone, but Queen Elizabeth desperately wants to meet her great-grandchild Lilibet before it's too late. At least, that's what one royal author claims. Prince Harry and Meghan Markle's daughter was born in June of last year, but unfortunately has not met any of her royal family members yet, with the exception of perhaps Princess Eugenie and her husband Jack Brooksbank, who were both in Los Angeles visiting the Sussexes last month. Harry and Meghan also have a toddler son, Archie. Here's what you need to know.
Queen Elizabeth Desperately Wants To Meet Great-Grandchild Lilibet In Person
Royal expert Brian Hoey said that the Queen is very keen on meeting her 11th great-grandchildren. Speaking to Express in a new interview, he put it this way, "I have heard from people I know within the Royal Household she really would desperately like to see the baby in this way. "I think she would love to, I wonder whether it is going to happen, I would love to think it could."
Asked if a royal reunion would help the situation between the Duke and Duchess of Sussex and the rest of the royal family, Hoey put it this way, "Yes, it would. It would be a very easy thing for the rift to be healed between them. It may not be as bad as we on the outside think it is anyway."
Hoey added, "I am absolutely sure the Queen holds no feelings of disapproval towards Harry and Meghan, none whatsoever, she would certainly welcome them back if they came."
Will The Sussexes Ever Come Visit The UK Again?
That said, it doesn't seem like Harry and Meghan have any plans to visit the UK anytime soon, despite the fact that it's Queen Elizabeth's Platinum Jubilee. What's more, the Sussexes have not made any indication that they plan on traveling overseas anytime soon, which means it will be a long time before Queen Elizabeth gets to see her great-grandchildren, if she ever does.
We'll definitely update you with all of the latest details as they come in. In the meantime, let us know what you think with your thoughts in our comments section again. Be sure to catch up with everything on the British Royal Family right now. Come back here often for the British Royal Family news and updates.