General Hospital News: James Patrick Stuart Offers Update On His Return To Port Charles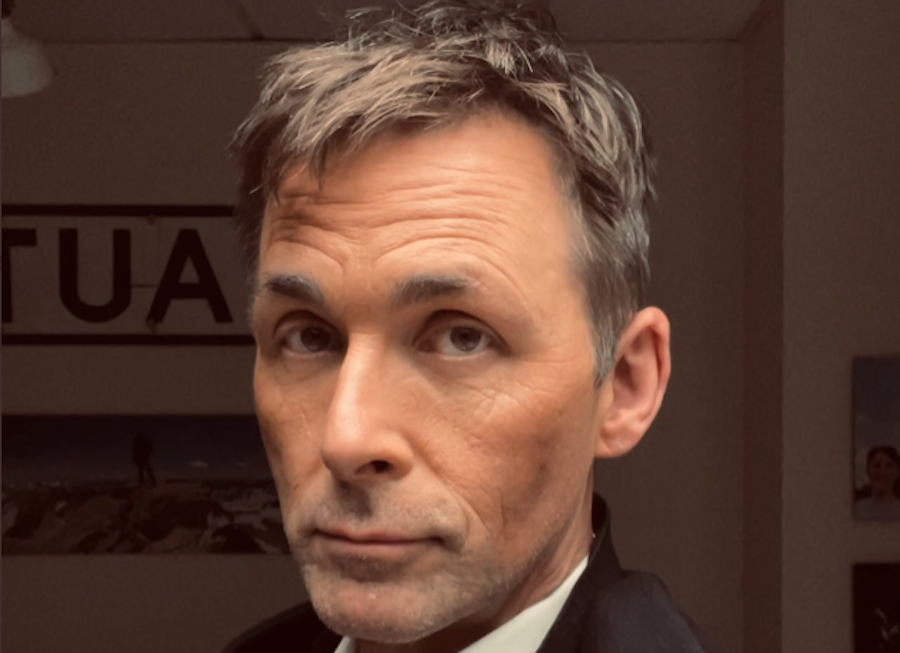 General Hospital spoilers say that fans need not to worry because it looks like James Patrick Stuart will be back sooner than anticipated. The actor, who is best known for his role as Valentin Cassadine on the hit ABC soap, recently offered an update on his return to Port Charles. Here's what you need to know.
General Hospital News: James Patrick Stuart Offers Update On His Return To Port Charles
As many fans know by now, James took a break from the soap world to work on a different project – the Disney+ series Villains of ValleyView. When asked about when he'll be returning to Port Charles, James replied on Twitter, "Currently filming the 8th episode of the new Disney+ comedy "Villains of ValleyView" (previously "Meet the Mayhem's.") Missing GH very much and happy to report Valentin will be back in March."
Of course, it didn't take very long for his fans and followers to respond. Many of them said, "Happy on both counts. It was odd for V not to be involved in Peter's end. We chalked it up to keeping Charlotte safe. (always giving V the benefit of the doubt)," along with, "It's about time Valentin came back! I hope your new comedy series is going well. Can't wait to see it! Maybe, just maybe, @abcnews won't preempt your first episode back. Only three preempts last week with those long, stupid explanations after."
Another fan wrote, "I wondered where you were!  Cool about the Disney project and look forward to seeing you back on GH.  I really wish the writers would put Valentin back with Nina…@watroswatros."
General Hospital News: What's Next For Valentin?
According to Deadline, the series is about the story of a teenager by the name of Havoc, who stands up against the leader of all villains, forcing her entire family to change their identities and relocate to a Texas suburb where she now goes by the name Amy.
Isabella Pappas (Finding Alice) stars as Amy/Havoc, along with Lucy Davis (Wonder Woman) as Eva/Surge, James Patrick Stuart (General Hospital) as Vic/Kraniac, Malachi Barton (Disney Channel's Stuck in the Middle) as Colby/Flashform, Reed Horstmann (The Expanding Universe of Ashley Garcia) as Jake/Chaos and newcomer Kayden Muller-Janssen as Hartley. Patricia Belcher (The Week of) recurs as Celia.
Let us know what you think by leaving us a line with your thoughts in our comments section below. General Hospital airs weekdays on the ABC network. Check your local listings for times.
Be sure to catch up with everything on GH right now. Come back here often for General Hospital spoilers, news and updates.