The Young and the Restless Spoilers: Victor Vows To Stop Ashland At All Costs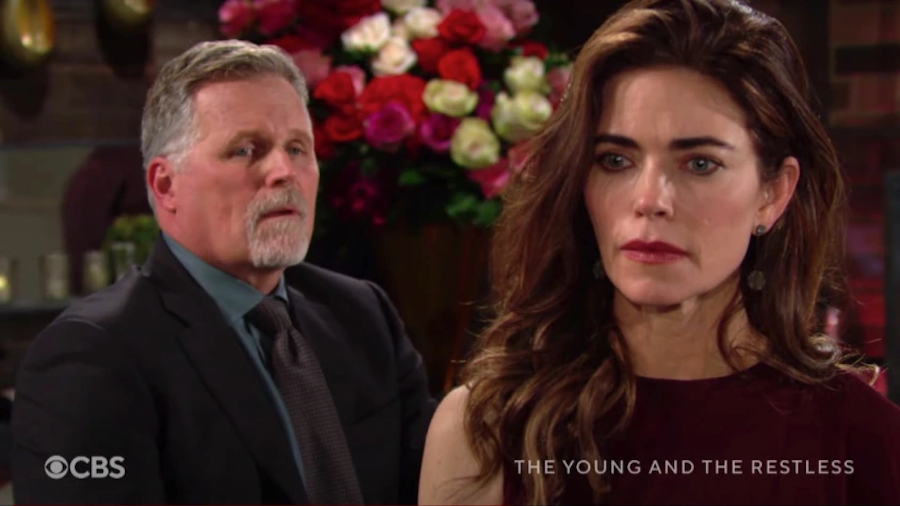 The Young and the Restless spoilers say that if there's one thing that you can count on when it comes to Victor Newman (Eric Braeden), it's knowing that he will always protect his legacy, his business, and his family at all costs. Knowing that Ashland Locke (Robert Newman) is a fraud that needs to be stopped, he's doing everything he can to make sure that he leaves this fictional town of Genoa City quietly and without any necessary drama either. Here's what you need to know.
The Young and the Restless Spoilers: Victor Vows To Stop Ashland At All Costs
It's without a doubt that Victor knew from the very start that Ashland was up to no good seeing how he had a very sketchy past and was someone who wasn't willing to open up about his business dealings, including the treatment center that he was supposedly funding back in Peru. To make matters worse, Victor found out that Ashland has been lying about his cancer diagnosis this entire time. And now he's enlisted his son Adam Newman (Mark Grossman) to help get rid of him once and for all. "Ashland Locke cannot be trusted," Victor warns Adam. "He is not a Newman. We need to protect our own. He will endanger the Newman family!"
To make matters worse though, Victoria Newman (Amelia Heinle) is his wife and she feels torn as to what to do. She loves her husband but at the same time, she's beginning to realize that he's posing a real threat to her family and her family's business deals. Thankfully, her ex-husband Billy Abbott (Jason Thompson) is trying to keep her from harm's way while also trying to protect her heart.  "I know you love him," Billy informs his ex-wife, "but he is going to let you down in a way that is going to be hard to imagine." Might she listen to what everyone is telling her and find a way to protect herself from whatever Ashland has planned?
The Young and the Restless Spoilers: What's Next For Ashland Locke?
That said, it sounds like Victor is ready for a huge fight. "All hell is about to break loose," he declares. Of course who wins this fight remains to be seen.
In the meantime, let us know what you think by leaving us a line with your thoughts in our comments section below. The Young and the Restless airs weekdays on the CBS network. Check your local listings for times.