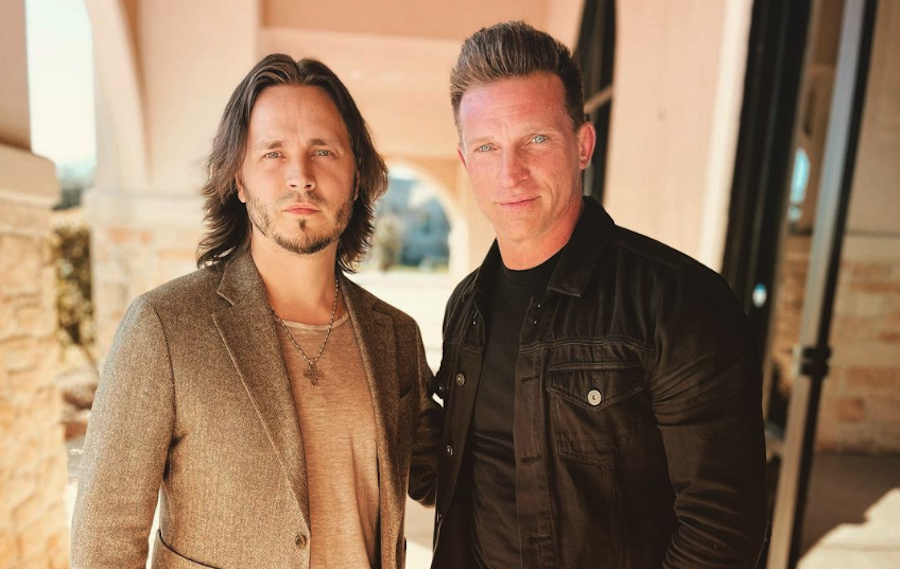 General Hospital spoilers say that they might no longer be on the canvas, but that's not stopping Steve Burton and Jonathan Jackson from having a very special reunion! Steve shared a photo of the two catching up and reminiscing about good times on his Instagram account. Here's what you need to know.
General Hospital News: It's A Jason Morgan And Lucky Spencer Reunion
Steve, who is best known for his role as Jason Morgan and Jonathan, who was best known as Lucky Spencer, delighted fans with their social media photo. Cearly, the two are as popular as they ever were before. A lot of Steve's Instagram fans said in the comments section that they would love to see both men back in their roles on General Hospital. Of course, Steve was forced to leave the show because he refused to comply with the ABC network's vaccine mandate.
As many fans can recall, Jonathan played Lucky from 1993 to 1999 and then again from 2009 to 2011. "When I left in 1999, I always had it in my mind to come back, you know, periodically," the actor shared to Soap Opera Digest back in May of 2021. "So I'm always open to that. I've never really been of the mentality of closing that door." 
General Hospital News: What's Next For Jonathan?
While Jonathan might have recently moved to Ireland with his wife, Lisa Vultaggio, he says that he would still be open to return to Los Angeles, should to producers of General Hospital want him back. He said,  "Logistically, it certainly becomes more difficult to figure out [coming back to GH], not only living in Ireland but on top of that, with the travel restrictions and those complications, it makes it very difficult. But it is a strange thing that Lucky left to [go to] Ireland [upon his 2011 departure] and that I've ended up living here! I don't know if maybe that means something, but maybe it's this whole Method acting thing. I'm getting into character. I come back and say, 'Yes, I've just come from Ireland!' "
Let us know what you think in your comments section below. Also, don't forget that General Hospital airs weekdays on the ABC network. Check your local listings for times.
Be sure to catch up with everything on GH right now. Come back here often for General Hospital spoilers, news and updates.